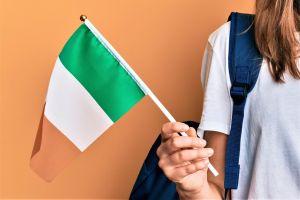 Get your daily, bite-sized digest of cryptoasset and blockchain-related news – investigating the stories flying under the radar of today's crypto news.
____
Investments news
Regulation news
Governor of Riksbank, Sweden's central bank, said that cryptoassets are unlikely to dodge regulatory oversight. "When something gets big enough, things like consumer interests and money laundering come into play," Stefan Ingves was quoted as saying. "So there's good reason to believe that [regulation] will happen."
Activities related to decentralized finance (DeFi) projects which involve digital coin issuance may require a license from the regulator in the near future, Bangkok Post reported, citing "the first official announcement on DeFi" by the Thailand's Securities and Exchange Commission.
South Korea's main opposition party has accused the government of fostering "anarchy" in the crypto sector. Per Chosun, a meeting of crypto experts and MPs from the opposition People's Party claimed that "until the government introduces a transparent and manageable system that can prevent damage and protect victims" of crypto-related fraud, scams, and hacks," it had "no business collecting taxes" from crypto investors. The group was referencing much-maligned plans to launch crypto taxes at a flat rate of 20% on trading profits from January 1 next year – and claimed again that Seoul had neglected the plight of the nation's crypto investors while seeking to line the Treasury's pockets with tax revenues.
Mining news
Exchanges news
Creditors who lost their funds in the Mt Gox crash in 2014 can now vote on the Draft Rehabilitation Plan on the online rehabilitation claim filing system, said the announcement. The deadline for voting is October 8, and creditors can see the extent of their voting rights on the system—and may even receive their restitutions through the same system, so everyone who lost funds on Mt Gox is encouraged to register here.
Germany's first regulated trading venue to add support for digital assets, Boerse Stuttgart, said it has launched a crypto trading app for both iOS and Android systems. The app has all the functionalities of the desktop version, and it is run in accordance with the German Banking Act, making it fully compliant with the law, they said.
BitMEX has announced they've extended the grant for Bitcoin developer Calvin Kim until 2022, giving him a total of USD 150,000 in a partnership with the Human Rights Foundation. Kim has been working on Utreexo, a Bitcoin scaling solution, since 2019 and had previously received a USD 30,000 grant from BitMEX in 2020.
M&A news
Blockchain solutions provider OIO Holdings said it has acquired Asia's "second-largest" staking business Moonstake. Moonstake had USD 900m in staking assets at the time of the purchase and is "expanding rapidly," they said in an emailed announcement.
Crime news
More "high-yield" alleged crypto scams have been busted in South Korea, with some operators reportedly claiming to offer access to a secret, as-yet-unlisted "Amazon" and "Alibaba" token. Per KBS, prosecutors are gearing up to charge a group of four South Korean people in their 50s of duping investors out of some USD 1.3m by claiming they had access to a token co-developed by Amazon and Alibaba. At least 63 victims have been identified, reported NoCut News, which added that the operation appears to have been based in South Gyeongsang province. KBS also reported that another group of some 20 investors is seeking to recover funds from a Daegu-based operator who claimed to be representing a Japan-based crypto project. The operator had said that the tokens could be used to buy cut-price goods on duty-free sales platforms.
NFTs news
Five Japanese crypto and blockchain firms have formed a non-fungible token (NFT)-themed partnership. The companies – the yen-pegged stablecoin operator JPYC, the NFT and app consultancy SmartApp and the blockchain gaming firms CryptoGames, LiberalChain and double jump.Tokyo – stated they would form a joint initiative that would help Japanese content creators to sell and distribute NFTs to global customers, offering "high-quality NFT business consulting and NFT marketplace business management." They claimed the new initiative will "leverage the strengths of each of its members."
Major League Baseball announced a long-term agreement with digital collectible company Candy Digital — headlined by a Lou Gehrig NFT that will be released on July 4. Candy Digital is a joint venture being launched by Fanatics chairman Michael Rubin, Galaxy Digital CEO Mike Novogratz, and entrepreneur Gary Vaynerchuk.