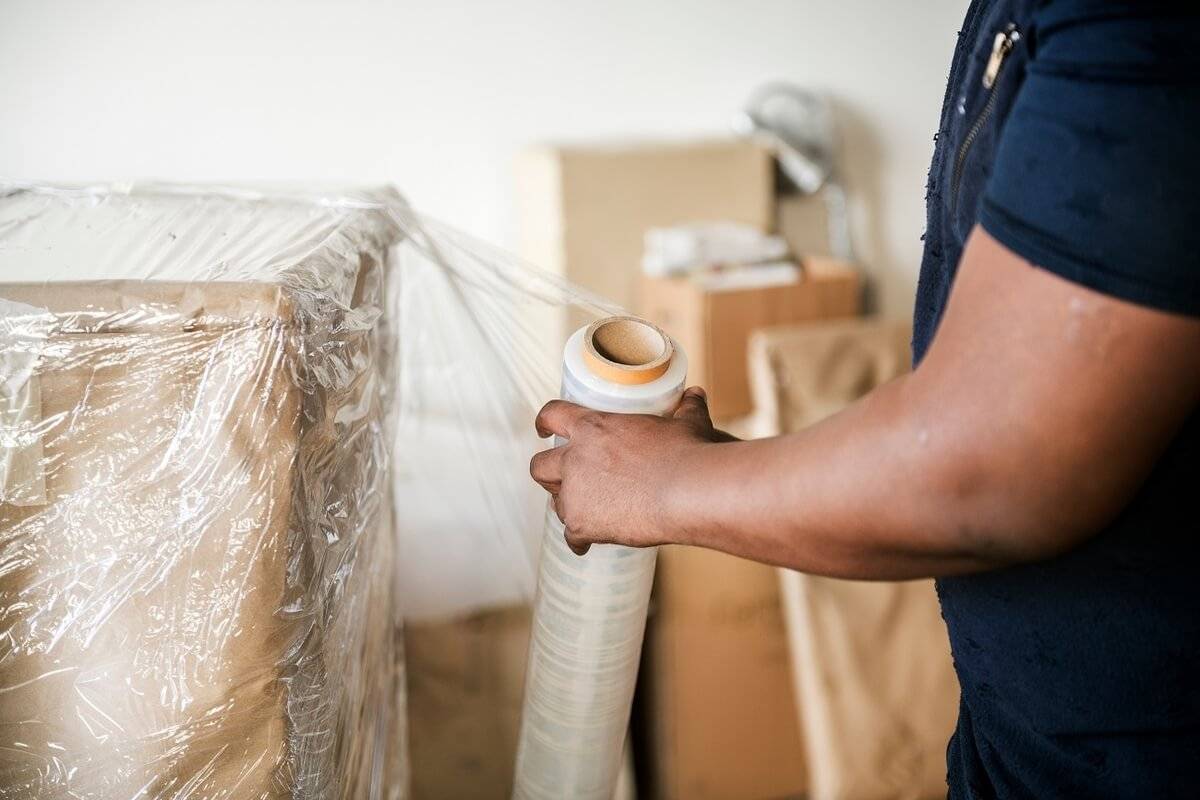 Wrapped tokens have given crypto investors new ways to use their money. They let them move assets from one chain to another in tokenized form.
Learn more about wrapped tokens and how they work by reading on. We'll also tell you about which wrapped coins are the most popular.
Wrapped tokens explained
You can think of wrapped tokens or "wrapped coins" as tokenized versions of other cryptoassets.
Because the original digital asset is put in a "wrapper," or "vault," it can be made on another blockchain.
Wrapped tokens, on the other hand, can be used on other blockchain networks and then exchanged for the original crypto.
It is like a stablecoin in that it gets its value from another asset, which in this case is money in the form of a wrapped token.
As for "wrapped," the value is based on a cryptoasset.
Wrapped tokens make it easier for different blockchains to work together, because the underlying tokens can work across chains.
For example, the Bitcoin (BTC) network doesn't know what's going on with the Ethereum (ETH) network.
However, if you have wrapped tokens, you can connect different blockchains and use their features.
To keep wrapped tokens safe, they usually belong to a custodian who wraps and unwraps them.
A crypto asset called "wrapped Bitcoin" (WBTC) was the first to be wrapped. WBTC is used in the Ethereum network to let people who own bitcoins use them in the Ethereum DeFi ecosystem.
How do wrapped coins work?
Wrapped coins usually need a person to mint tokens.
Starting with CoinList, AirSwap, and AAVE are some of the businesses that start this process. They ask the custodian to mint a new version of the original token on a different blockchain for them.
Each WBTC 1 that is made by the custodian needs to be held by the custodian in the form of BTC 1.
Proof of this reserve is kept on the blockchain.
They are turned back into their original form when the merchant asks a custodian to "burn" (destroy) them and free the original asset from its reserve.
There are a lot of things that the custodian does for the asset.
In the example of wrapped bitcoin, for every WBTC token there is, the custodian has BTC worth the same amount. This is how it works again.
Top wrapped coins
Here is a list of the top wrapped tokens ranked according to market capitalization.
Wrapped bitcoin
Most people use wrapped bitcoin (WBTC) to buy things.
BitGo, Ren, and Kyber started the ERC-20 conversion of bitcoin in 2019. It makes up more than 75% of the market for tokens that are wrapped in bitcoin.
wrapped bitcoin is good for people because they can use it to connect to DeFi protocols on Ethereum, which are built on top of the blockchain.
This means that WBTC, a synthetic asset that has the same exposure to the price of bitcoin as bitcoin itself, can be used to turn bitcoin into a yield-bearing asset.
Use WBTC to make money from liquidity pools on Uniswap or Yearn Finance, and you can even make money from them.
If you want to get your hands on wrapped bitcoin, you can use stores like CoinList to wrap your BTC, like they do.
It will be sent to a custodian who will make WBTC in the same amount as the bitcoin you sent. The custodian will keep the original bitcoin in a safe place.
If you want to exchange your WBTC for bitcoin, the merchant will send a burn request to the custodian. The custodian will then destroy the WBTC and give you your original bitcoin back, which you can then use.
That's why this system of minting and burning makes sure that bitcoin and WBTC are worth the same amount of each other.
You can also buy wrapped bitcoins at crypto exchanges, too.
As of April 1, 2022, the value of WBTC is more than $12 billion.
Wrapped BNB
When you buy Wrapped BNB, you get tokenized BNB that is based on the BEP20 standard.
In this case, you can use wrapped BNB on the Binance Smart Chain (BSC) instead of BNB.
It's possible to trade WBNB directly with other alt tokens on the Binance Smart Chain.
For cross-chain transfers, wrapped BNB also added ERC-20.
If you have BNB on Binance, you can convert it into WBNB by using Binance's cross-chain service.
Then there are some other chains that you can also use WBNB on. These are Solana and Terra.
This means that as of April 1, 2022, Wrapped BNB has a market value of more than USD 2.3 billion.
renBTC
renBTC (RENBTC) is the second most popular way to wrap bitcoin.
renBTC tokens are compatible with the ERC-20 standard and are linked to the value of the bitcoins that they are used to buy.
renBTC came into the market in 2021 and is made on the RenVM.
RenVM is an open protocol that lets decentralized apps connect to other blockchains (dapps).
RenVM can run on cryptoassets like BTC, BCH, and ZEC.
Making renBTC is easy: You send your bitcoin to RenVM, which protects the asset and mints the equivalent number of renBTC on Ethereum.
renBTC doesn't use a burn mechanism to keep its value tied to BTC. Instead, it uses a direct supply peg to make sure there is enough BTC in reserve to cover the circulating supply of renBTC.
The only thing you need to do to get your native bitcoin back is to send your renBTC to RenVM.
The RENBTC tokens will be destroyed in order to keep the supply and reserves at an equal level.
It's over $600 million worth of RenBTC as of April, 2022.
Wrapped tokens use cases
There are a lot of different types of crypto tokens, like ERC20 for Ethereum and BEP20 for BSC. These types of tokens can't be used on different crypto networks.
Tokens that are wrapped can be used on a different blockchain than the one where they were made.
These tokens, which are also known as "wrapped tokens," can also be used to boost the liquidity and efficiency of crypto exchanges and other decentralized trading venues.
The ability to wrap idle digital assets and deploy them across the chain leads to shared liquidity between different decentralized applications that don't have the same amount of money.
Even more often, wrapped tokens can now be used in blockchain networks that charge less and process transactions faster than the original chains.
Wrapped tokens, on the other hand, are meant to be used in the DeFi market to make money.
You can still find a lot of wrapped tokens in the market today because of this idea.