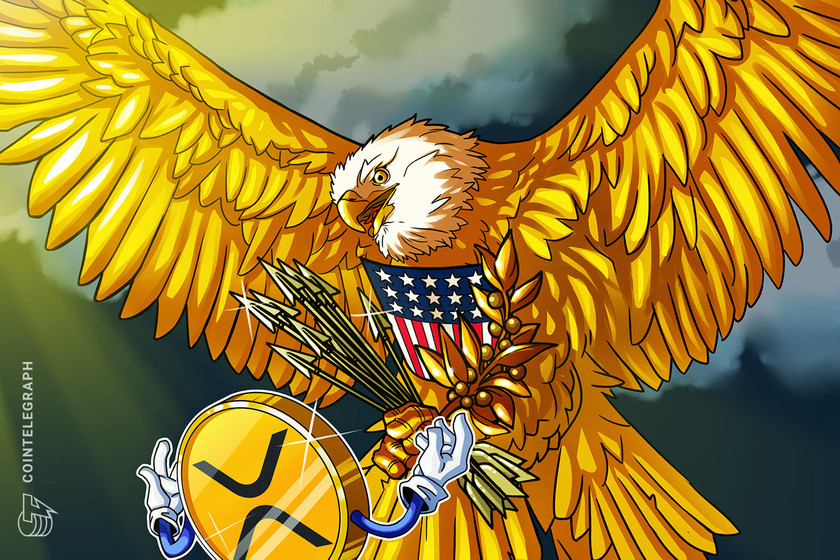 The Securities and Exchange Commission (SEC) is attempting to block XRP holders from aiding in Ripple's defense, and prohibit attorney John E. Deaton from any further participation in proceedings. 
In its official objection submitted on July 19, the regulator opposed the decision to recognize 1,746 XRP holders as "amici curiae" along with attorney John E. Deaton.
Amici (plural: amici curiae) means "friend of the court" — an individual or organization not a party to a legal case but is permitted to assist a court by providing information, expertise, or insights.  In this case, in support of Ripple's defense.
Deaton has 3,252 affidavits signed by the token holders essentially stating that they are victims of the SEC's attack on Ripple as a result of lost profits.
Holders claim in the affidavits that they either did not assume legal responsibility for purchasing XRP, they bought the tokens for utilitarian purposes instead of investment purposes, or they did not buy based on promises made by the company and its representatives.
However, in its objection to XRP holders, the commission claimed that they are attempting to operate outside of strictly legal issues. The SEC wrote:
"Movants do not propose briefing on legal issues. Instead, they wish to present arguments based on 3,252 affidavits "attesting" to certain facts."
The commission has cited alleged threats by Deaton against former SEC Chairman Jay Clayton as reasoning to dismiss him as amicus. The SEC included a redacted letter dated June 7 to Judge Torres that cites a YouTube video from 2021 in which Deaton stated he "might have to walk over and slap the [profanity] out of former SEC Chair Jay Clayton."
The XRP holders and Deaton as amici are required to submit a public reply to the SEC's objection by July 25. 
Ripple is a blockchain company that issues the XRP token. The SEC has alleged in an ongoing court case which started in 2020 that Ripple and its executives Brad Garlinghouse and Christian Larsen sold XRP as unregistered securities.
Deaton queries SEC's treatment of McCaleb
Meanwhile, Deaton has claimed that the SEC has been inconsistent with its application of the law against Ripple, Garlinghouse, and Larsen. In a July 19 thread on Twitter, the lawyer explained that if the SEC truly thought XRP was a security, it would have filed an injunction against Ripple and issued a cease and desist order against the two executives and Jed McCaleb from selling their tokens.
The SEC claims #XRP itself is a security and anyone who sells it is violating Section 5 of the Securities Act. The SEC claims @Ripple @bgarlinghouse & @chrislarsensf "enriched" themselves at the expense of investors and it is seeking $1.3B in disgorgement from these defendants. https://t.co/9nJ1iNroth

— John E Deaton (207K Followers Beware Imposters) (@JohnEDeaton1) July 18, 2022
The outcome of this case could determine whether XRP is a security. If the judge rules in favor of the SEC, it could be the precedent the commission needs to pursue legal action against other crypto projects that sold tokens similarly to Ripple.


Source link
On Wednesday, the United States Securities and Exchange Commission (SEC) filed a motion in court, objecting to an $80 million XRP holder-pledged effort to help fund Ripple's defense against SEC's lawsuit.
The SEC's lawsuit, which was filed December 22nd, 2020, accuses Ripple of conducting unregistered securities sales of its XRP digital asset, totaling $1.3 billion. Ripple, the company behind the XRP coin, denied the allegations, calling them "an attack on the entire crypto industry" and vowing to vigorously defend itself in court.
As a result of Ripple's defense efforts, a group of XRP holders launched a fundraising campaign to help cover Ripple's legal expenses. The group has pledged to raise $80 million through individual contributions and prepayment of a portion of the XRP token sales. This act, however, has prompted the SEC to object.
In its motion filed in the United States District Court for the Southern District of New York, the SEC has stated that it objects to the sourcing of funds for Ripple's legal defense from XRP holders. According to the SEC, allowing unlimited contributions from XRP holders to support the defense would "undermine the corporate governance of Ripple" and would erode the SEC's ability to collect any damages due from Ripple.
The SEC's motion goes on to suggest that funds generated from the XRP sale should be set aside in an escrow account, despite Ripple's insistence that the money should be used to pay for its defense. Ripple's analysis and interpretation of securities laws are at the heart of the SEC's lawsuit, and the SEC believes that funds that would otherwise be available to benefit XRP holders should not be used to support Ripple's argument.
Ultimately, the court will decide what happens with the $80 million pledged by XRP holders to fund Ripple's defense. If granted, the SEC's motion is likely to prevent the funds from being utilized in any way that would benefit Ripple. At the same time, XRP holders will be barred from using the money to support Ripple's legal defense.
Suffice it to say, neither Ripple nor XRP holders are likely to win this legal battle.