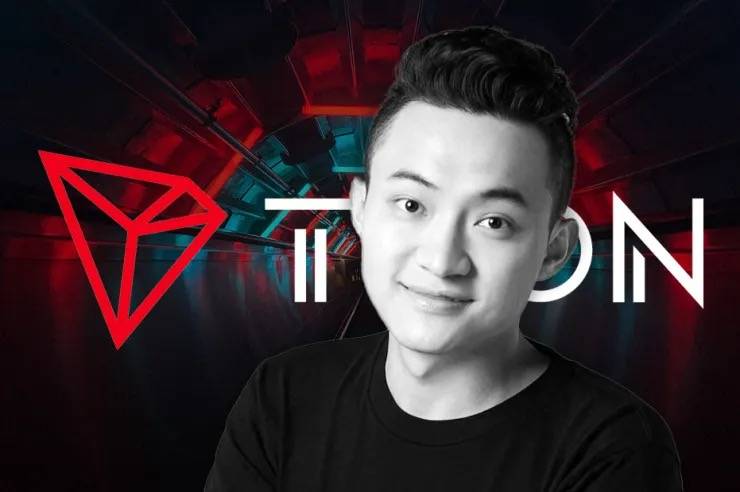 A letter written by TRON's founder Justin Sun to the community in April 2022 said TRON was going to list USDD, a stablecoin that doesn't have to be owned by any one person. At the same time, TRON DAO, the world's largest decentralized autonomous organization, will work with big names in the blockchain industry to set up TRON DAO Reserve, which will help people have more control over their money through math and algorithms.
According to the white paper, the USDD protocol wants to meet people's needs for stable digital currencies by letting them make electronic payments with USDD. To do this, the USDD protocol will be based on the most commonly used fiat currency in the world, the US dollar. This will create a stable, decentralized, and tamper-proof USDD-USD system that users can use.
The blockchain industry is at its peak right now, and it's full of amazing technologies that could change the way people interact with each other in the world, but they haven't been adopted as trendy technologies for a few reasons. One of the biggest problems with investing in digital assets is that prices can change all the time. Indeed, if the price of a digital currency goes down every other day, it's not likely that an industry will use it at all.
Justin Sun said in an open letter that, "There are more than a trillion dollars in the blockchain market today. Building a blockchain-only reserve is the right thing to do at this point."
During the four years since its start, the TRON blockchain has grown to become the world's largest stablecoin network. Over the past few years, the company has grown to have $55 billion in financial assets, including stablecoins on the chain. It has also settled $4 trillion worth of assets. In the crypto world, there are still a lot of issues that need to be solved. One of them is that people need to be able to hedge their bets. During a downturn in the market, there has been a big rise in the demand for stablecoins. People who have lost faith in the market are trading their cryptocurrencies for stablecoins to protect themselves from the risks and cut their losses. Second, cryptos have grown to a point where they want to be used at a large scale, which means they need currencies that have a stable value.
With its flexible monetary policy and minting mechanism, the USDD solves short-term price changes and cyclical price risks. When the price of USDD is different from the price of USD, the system will take action to bring the price of USDD back to the same level. This is called a "supply-and-demand" mechanism.
The USDD protocol keeps the market price of USDD close to the target price, no matter what happens in the market. It's possible for an arbitrageur to buy 1 USDD for 0.9 dollars on the outside market and then exchange it for 1 USD worth of TRX on the inside protocol when 1 USDD is worth 0.9 dollars. It can then sell 1 USD worth of TRX in the outside market for 1 USD. When the arbitrageur does this, he spends 0.9 USD to get 1 USD and earns 0.1 USD without taking any risks. Afterwards, 1 USDD will be burned, and 1 USD worth of TRX will be made. The price of USDD will go up as the supply of USDD goes down. USDD will have no room for arbitrage when its price is close to 1 USD. In this way, the price of the USDD is linked to the price of the USD. It's possible for an arbitrageur to pay 1 USD for a TRX of the same value in the outside market and then exchange 1 USD worth of TRX for 1 USD in the protocol. This is called arbitrage. It can then sell 1 USDD in the outside market for 1.1 USD. There are no risks for the arbitrageur, so he spends 1 USD to get 1.1 USD and earns 0.1 USD. One dollar's worth of TRX will be burned, and one dollar's worth of USDD will be made. As the amount of USDD available grows, the price of USDD will go down. USDD will have no room for arbitrage when its price is close to 1 USD. In this way, the price of the USDD is linked to the price of the USD.
TRON DAO Reserve is said to be keeping the $10 billion it raised from the people who started the blockchain industry as an early-stage reserve at the start of its business. This is to make sure the USDD can work, keep the overall blockchain-based financial market stable, and control systemic risks. To be able to do its job better as a decentralized institution, TRON DAO Reserve will keep getting more liquidity assets into its reserves and getting more white-listed institutions to be its shareholders. Another thing: USDD, the decentralized stablecoin on TRON, will also be in charge of managing the permissions of USDD as an early custodian. It will also keep the price of USDD stable and decentralized by putting this cryptocurrency up against its own money.
The Fourth Industrial Revolution has made it possible for humans to move on from the agricultural and industrial ages and into a new era of the digital economy. As more businesses start to use digital technology, we will see a huge rise in new and revolutionary financial services that can help move society forward, which will be good for everyone. The rise of digital stablecoins like USDD will break down the barriers between digital currencies and traditional financial assets, allowing them to be used in more ways. In one example, investors might not have to own Apple stock to own BTC-based shares of it, because the smart contract will automatically change the amount of BTC they own to match how much Apple stock is worth. This will allow people to invest in non-digital assets with digital currencies in a way that isn't controlled by anyone else. This will make it easier for people to use cryptocurrencies in more ways in the financial market.