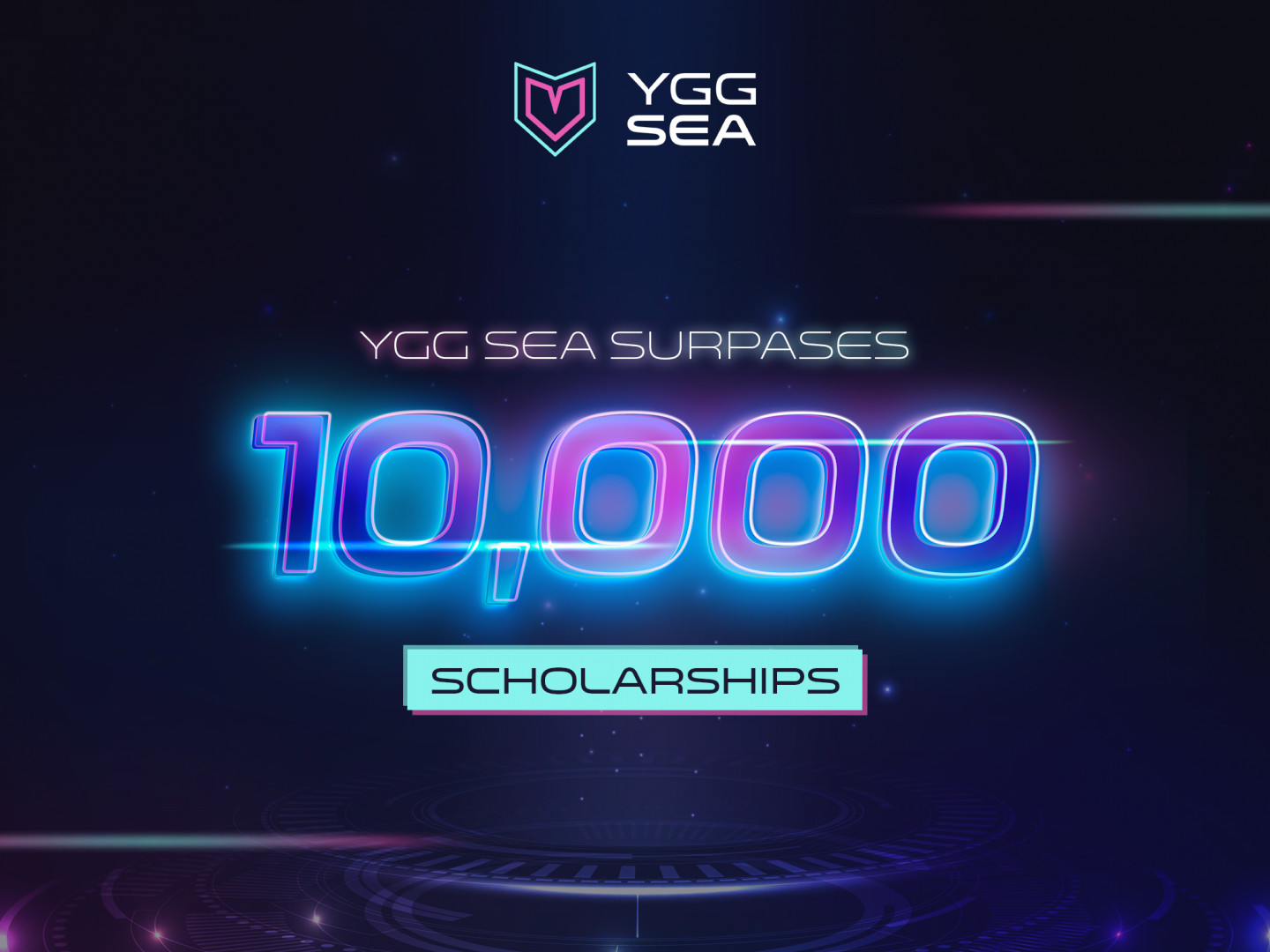 On May 6, 2022, in Taipei, Taiwan, Chainwire
Yield Guild Games Southeast Asia (YGG SEA), a sub-decentralized autonomous organization (subDAO) of the Philippines-based blockchain gaming startup Yield Guild Games (YGG), is excited to announce that it has given out 10,000 scholarships in just six months since its launch.
From just 1,000 scholars in November 2021 to 10,000 in April 2022, YGG SEA has grown by a huge amount. Even though the guild is moving quickly to meet demand, there is still a long line of scholars waiting to join. YGG SEA has a strong presence in Indonesia, Malaysia, Vietnam, and Thailand, which are all in Southeast Asia.
"We're making a community, and getting paid to play games is just the start. Irene Umar, co-founder of YGG SEA and Indonesia Country Manager, said, "We are here to make a real difference in people's lives, not just financially but also socially and personally." "We are here to give everyone a chance, and we can do that because everyone has the same chance in the YGG SEA ecosystem."
YGG SEA buys NFTs that generate income in a number of play-to-earn games and then lends them to players in Southeast Asia. So far, it has spent money on more than 60 games, and the YGG SEA community can play at least ten of them. Axie Infinity, Wonder Heroes, Thetan Arena, Star Sharks, Wasted Lands, Karmaverse, Space Wars, Fancy Birds, Aavegotchi, and Mecha Morphing are all examples of these games.
Scholarship is a revenue-sharing program run by YGG SEA that lets players play P2E games without having to buy expensive NFTs or pay up front. They can use the game assets that belong to YGG SEA. In exchange, players get almost all of their in-game earnings, and YGG SEA only gets a small rental fee.
Players can join the guild's Discord channel, fill out an application form, and mint a badge on the YGG SEA website to be eligible for the scholarship. Over 173,000 guild members have already made a badge in hopes of getting a scholarship. Scholars join the guild after an interview. The scholarship program gives training, a mentor, and a lot of other helpful things, such as:
You can play a number of P2E games for free. Scholars don't have to pay anything to use it, so it's available to everyone.
chance to help build their community and take on leadership roles
Being part of a global community that respects each country's unique language and culture
Your fun, engaging, and welcoming way to get into the Web3 space
YGG SEA is made to address the onboarding challenges in each local market so that more people can play games and scholars can make the most money possible. It makes sure that gamers can get content, education, and help in their own language.
Regarding YGG SEA
YGG SEA is the first subDAO of Yield Guild Games. It is a decentralized autonomous organization for buying and managing NFTs used in the metaverse. Its goal is to build Southeast Asia's biggest and most stable play-to-earn virtual economy. The Asia Blockchain Gaming Alliance was started by YGG SEA.