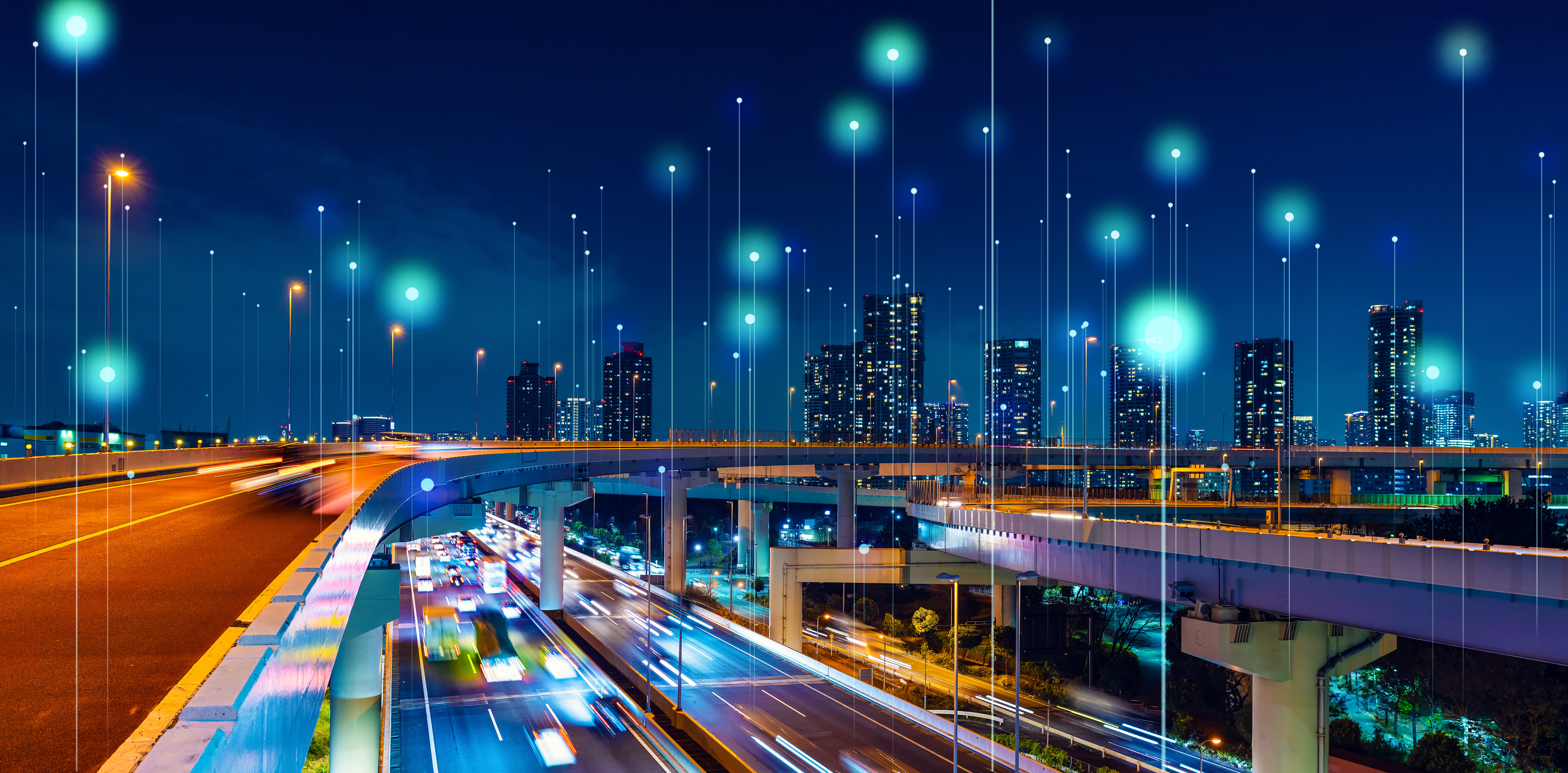 Ankr and IoTeX meet on Twitter Spaces to discuss the future of IoT and how with blockchain technology, IoTeX can enable "all of us" to own our machines and data
We all produce data constantly, even unsuspectingly, as all smart devices and machines are built to gather data for profit. A Domo report states each person generated 1.7 MB every second in 2020. The amount of data we as individuals generate could be worth about $3,000 a year.
What's more, a 2018 article by Penta Security said that by 2021, automakers would profit more from connected vehicle data than actual car sales. In the US, an average person spends 17,600 minutes driving annually, generating anywhere from 380 TB to 5,100 TB of data, according to a Tuxera report.
Google, Amazon, Microsoft, Apple, Facebook, and others have built empires worth up to trillions of dollars off of commercializing our data. So, yes, "data is the new oil," as British mathematician and data scientist Clive Humby said in 2006. Was he wrong? Of course not.
In 2021, Techdirt published an article entitled "Smart TV Makers Will Soon Make More Money Off Your Viewing Habits Than The TV Itself."
This is true of all intelligent devices and machines, which is why the Ankr and IoTeX Twitter Space conversation is so relevant to people worldwide, particularly as we head toward 2030, when 125 billion IoT devices could exist. That is over ten per person, considering that the global population is estimated to reach 8.6 billion by that year, according to a recent United Nations forecast.
'The Internet of Things Meets Blockchain'
Ankr and IoTeX spoke about the future of the Internet of Things (IoT) movement and how both projects are empowering development and bridging web3 with the IoT industry that is growing in value daily, wrote Ankr's blog writer Kevin Dwyer.
"MachineFi is a new category of applications that connect all smart devices and machines to blockchains like IoTeX," he added. "These 'trusted devices' will likely become one of the largest users of the blockchain as they have an incredible amount of data to record and share."

The Ankr blog points out that "IoTeX allows developers to create new applications that leverage the enormous amount of data that internet-connected machines provide. This data can be used to inform nearly every kind of software, dApp, and metaverse that may need to adapt based on real-world happenings like weather, traffic, package statuses, locations, etc."
Dwyer points out only a few use cases of the many possibilities with MachineFi and more so, thanks to the cutting-edge technology developed by IoTeX's core developer, MachineFi Lab.
The X-to-earn potential
"You may have heard of new crypto projects surrounding move-to-earn, interact-to-earn, etc. In short, you prove your activity (from a trusted device) in the real world to earn token rewards," the blog reads. "This is similar to the idea of 'safe driver discounts' from insurance companies."

And continues: "You plug in your camera to collect data on your driving and earn rewards for being safe — there are almost limitless opportunities to apply similar ideas with blockchain tech. Your data has value, and for the first time, you will be able to own your data and benefit from the rewards."
Rewards from pooling your data
"Governments, cloud companies, social media companies, and all corporations harvest an enormous amount of data from everyday people to use for their purposes," Dwyer wrote. "A combination of blockchain and IoT has the potential to reform society, allowing a more bottom-up approach to data. If you contribute data to the pool with thousands of others, this is an extremely valuable dataset for the above parties — but they will need to reward you for access to it this time."
A DAO of Machines
"Automated machines are set to replace an ever-increasing amount of jobs and tasks," he adds. "These machines will drive us around, deliver our groceries, manufacture our goods, sort and ship our packages, and many other things.
"But who will own the machines that do the work? A handful of corporations, or all of us?" he so pointedly asks. "IoTeX allows a future for the latter by creating tools that enable developers to build applications and let everyone contribute their machines to work and earn rewards."
How to achieve mass IoT network mass adoption
Dwyer wrote that the "main blocker for mass adoption when it came to a convergence of blockchain and IoT was the absence of a gateway between real machine data and the blockchain."

However, he added, "IoTeX allows us to connect this real data to the blockchain while providing a full suite of developer tools and SDKs (Software Development Kits) that let anyone build new use cases. Ankr is instrumental in this path to mass adoption as, without web3 developers, nothing is possible."
Last week, we sat down to talk with the amazing folks from @iotex_io about all things web3 and IoT.

Here is a recap:https://t.co/wGJG9BG68p

— Ankr (@ankr) July 20, 2022
In summary
IoTeX connects real-world data to the blockchain, while Ankr connects web3 developers and dApps to the IoTeX network.
"The internet of things will require a gateway to relay a vast amount of information to and from blockchains — this is where Ankr comes in. Ankr currently serves around 200–400 requests per second to the IoTeX blockchain from developers and dApps interacting with the IoTeX chain. Ankr empowers all devs who want to get involved with the IoTeX ecosystem," the blog concludes.
Disclaimer: This article is provided for informational purposes only. It is not offered or intended to be used as legal, tax, investment, financial, or other advice
Today, MachineFi Lab, a part of the leading blockchain platform IoTeX, has announced the launch of its decentralized internet of things ("IoT") ecosystem to challenge Big Tech.
MachineFi Lab is a platform that brings together a global network of developers, users, and businesses to create, use, and benefit from IoT products and services. It seeks to disrupt the current IoT industry and make it fairer for all by taking on the monopoly of Big Tech in the space. By decentralizing the way we interact with connected devices, MachineFi Lab aims to benefit both users and businesses alike.
The MachineFi Lab platform is built on the IoTeX tech stack, which has been adopted by some of the world's leading companies such as Google, Amazon, and Microsoft. This allows IoT devices to securely connect with each other and store data on the public blockchain, providing a secure and reliable connection and infrastructure. In addition, MachineFi Lab includes an open-source IoT hardware platform and developer tools to build applications.
Using the MachineFi Lab platform, developers will be able to create and deploy their own IoT applications and services. More importantly, users and businesses alike will now have access to data, products, and services that were previously out of reach. This will open up a world of opportunities, enabling anyone to create or join a network of companies and products.
The MachineFi Lab platform is designed to bring transparency to the IoT space by utilizing smart contracts and decentralized governance to ensure that all users and businesses are being fairly compensated for their data and services. It also provides businesses with access to new markets and users that wouldn't have been accessible before.
The goal of MachineFi Lab is to build an ecosystem that levels the playing field between Big Tech and startups, providing users and businesses with access to the tools and technologies they need to succeed in the competitive world of IoT. By decentralizing the space, IoTeX hopes to bring an unprecedented level of trust and security to the industry, creating a fairer, more efficient marketplace.
With the launch of MachineFi Lab, IoTeX looks to open up the world of IoT to users and businesses alike and challenge the Big Tech companies that have been dominating the space. With its commitment to decentralization and security, MachineFi Lab looks to usher in a new era of trust and collaboration in the exciting world of IoT.