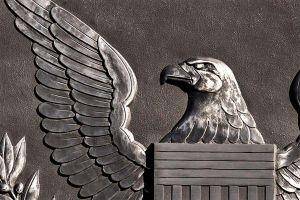 Get your daily, bite-sized digest of cryptoasset and blockchain-related news – investigating the stories flying under the radar of today's crypto news.
____
Regulation news
"Make no mistake: It doesn't matter whether it's a stock token, a stable value token backed by securities, or any other virtual product that provides synthetic exposure to underlying securities. These platforms — whether in the decentralized or centralized finance space — are implicated by the securities laws and must work within our securities regime," Gary Gensler, Chair of the US Securities and Exchange Commission (SEC), wrote in prepared remarks before the American Bar Association Derivatives and Futures Law Committee virtual mid-year program. "If these products are security-based swaps, the other rules I've mentioned earlier, such as the trade reporting rules, will apply to them," he added, noting that the SEC has already brought some cases involving retail offerings of security-based swaps and "unfortunately, there may be more."
Mining news
US-based Bitcoin (BTC) mining operator Core Scientific said it is listing on the Nasdaq through a merger with Power & Digital Infrastructure Acquisition Corp. The merger between represents a combined company enterprise value of approximately USD 4.3bn, they added.
Another mining company, Argo Blockchain announced that it had submitted a draft Registration Statement with the SEC relating to a proposed dual-listing and initial public offering of American Depositary Shares (ADSs) representing its ordinary shares. The number of ADSs to be offered and the price range for the Proposed Offering have not yet been determined, but this offering is expected to commence in the third quarter of 2021 after the SEC completes its review process, subject to market and other conditions.
Major manufacturer of Bitcoin mining equipment Canaan announced it's now working closely with customers to deploy sustainable energy to power their A1246 Avalon Miner mining machines, "putting the company at the forefront of sustainable crypto mining initiatives." The partnership between Canaan and Czech Republic solar energy company TERMS combines the power efficiencies of the Avalon Miner with solar energy sources to provide "competitive mining operations in a sustainable manner."
Online marketplace for Bitcoin mining hardware and hosting Compass Mining and North American digital currency mining expert Navier announced the launch of HashTest, a solution for providing a third-party verification of an individual Bitcoin miners' advertised hashrate. HashTest supplies a standard Stratum URL and worker name to identify an ASICs performance when deployed and track the usable life of the machines as long as they remain connected.
Exchanges news
Bitstamp said that it will launch trading of tether (USDT) tokens pegged on euro (EURt). EURt will enable Bitstamp customers to deposit EUR and swap, transfer, or trade it to a stablecoin.
Bitstamp also announced that Robert 'Bobby' Zagotta joins the company as their new Chief Executive Officer for the US. Most recently he served as chief commercial officer at Kraken.
CBDCs news
The Bank of Canada's new study suggested that a Canadian central bank digital currency (CBDC) could provide a number of innovations, including the elimination of transaction fees from debit and credit cards. They said that a CBDC could be "a simpler competition policy tool because it would provide an alternative low-cost payment instrument for customers and merchants," and that this would help bring down the interchange fees charged by the established networks.
The central Bank of Korea (BOK) has selected a bid from the chat app giant Kakao's Ground X blockchain and crypto subsidiary to pilot its prototype digital won. Ground X will begin its pilot next month and wrap up first-stage testing in June next year. Per Maeil Kyungjae, the Kakao bid was selected ahead of rival bids from Naver and SK, after topping the BOK's research price and technology evaluation scores. A number of Kakao subsidiaries will take part in the pilot, along with partners KPMG, the domestic software provider S-Core and ConsenSys.
Payments news
Upgrade launched a new version of the Upgrade Card today that allows cardholders to earn bitcoin rewards on every purchase they make, Business Insider reported. They're offering 1.5% back in bitcoin on every purchase, there's no annual fee, while BTC rewards must be held for 90 days prior to selling it (and when you do sell, you'll pay a 1.5% transaction fee), it added.
Crypto payments solution MoonPay said that it now globally supports Polygon (MATIC), a platform for building and connecting Ethereum (ETH)-compatible blockchain networks, to establish the first US fiat onramp to the Polygon ecosystem. The integration will allow users across 48 US states to access the Polygon ecosystem, enabling the purchase of MATIC ETH, MATIC USDC, and Native MATIC with fiat currency, they said, and with all payment methods from digital wallets, to traditional credit and debit cards.
Investments news
TaxBit, a maker of crypto tax and accounting software, is in talks to raise new funding at a valuation of USD 1bn or more, Bloomberg reported, citing undisclosed people with knowledge of the matter.
Virtually Human Studio, the startup behind digital horse racing service Zed Run, has raised USD 20m in financing, highlighting investors' appetite for companies exploring the intersection of entertainment, gaming and the so-called nonfungible token sector, the Wall Street Journal reported. TCG Capital Management led the Series A funding round, with Andreessen Horowitz and Red Beard Ventures also participating in the deal, it added.
Vincent, an alternative asset aggregation hub, has just closed a USD 6m Series A financing round led by LAUNCH with additional investment from 8VC and Digital Currency Group, among others, TechCrunch reported, citing CEO Slava Rubin. Vincent is looking to approach both accredited and unaccredited investors and the platform is currently a pretty even split between the two, per the report.
Marketing news
Major Spanish football club Valencia is set to promote their own fan token, VCF, on their playing shirts next season as part of a new partnership with Chiliz (CHZ), the blockchain provider which owns the Socios.com fan engagement platform, reported SportsPro. The two parties say that Valencia will be the first team in the world to promote their own fan token on the front of their shirt. The financial terms of the deal were not disclosed, but the 2Playbook website reports that it does not match the annual USD 5.7m that was being paid by online bookmaker Bwin.
Legal news
Ethereum developer Virgil Griffith has been taken into custody after a federal judge found he had violated the terms of his bail, Inner City Press reported. As previously reported, he is charged with conspiracy to violate the International Emergency Economic Powers Act. The US Attorney's Office sought to revoke Griffith's bail after he allegedly tried to access his Coinbase account with his mother's help.
NFTs news
DraftKings, a US-based digital sports entertainment and gaming company, said it plans to launch DraftKings Marketplace, a digital collectibles ecosystem that offers curated non-fungible token (NFT) drops and supports secondary-market transactions. Also, the marketplace will be the exclusive distributor of NFT content from NFT platform Autograph, co-founded by American football star Tom Brady, they said in an emailed press release. Autograph also partnered with American-Canadian entertainment company Lionsgate.
Blockchain news
The first Chinese blockchain-powered carbon-neutral certificates have been released in the country, reported ENorth. The credits are the brainchild of the Tianjin Climate Exchange (TCX), a carbon market cap-and-trade scheme exchange, which issued its first-ever certificate to verify the carbon neutrality of a green fintech financing-related summit. TCX claimed that its solution would allow domestic firms to build "green financial infrastructure."
The South Korean conglomerate SK has enjoyed a bumper year in its Environmental, Social and Governance (ESG) business drive. The firm released its annual sustainable management report, per 4th Journal, claiming that it had generated USD 1.2bn worth of "social value" in the past 12 months – an increase of almost 150%. The firm unveiled plans to ramp up its spending on ESG initiatives in the years ahead and bolster and leverage its "technological capabilities in artificial intelligence and blockchain technology." SK's blockchain projects include the launch of a new metaverse platform, which it will use in conjunction with Korea University to co-create a "smart, integrated campus."