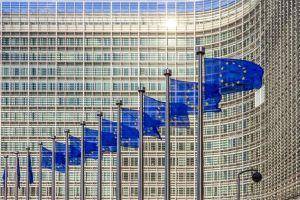 The European Commission (EC) confirmed that their planned new set of legislative proposals concerns cryptoasset accounts provided by Virtual Asset Service Providers (VASPs), such as exchanges, but not non-custodial privacy wallets, such as Wasabi or Samourai.
"Indeed, open-source, non-custodial wallets, will not be covered by the prohibition," a spokesperson at the EC told Cryptonews.com.
This is because the anti-money laundering (AML) framework is based on actors "that are the gatekeepers of our financial system and must apply AML rules to protect it from illegal funds" – and in the case of cryptoassets, the VASPs, including financial entities providing virtual assets (VA) services, per the spokesperson.
"But this requirement does not apply to unhosted wallets that are retained by the users themselves," the spokesperson added.
As reported yesterday, the EC announced "an ambitious package" of legislative proposals. The proposed reform would extend EU AML/financing of terrorism (CFT) rules to the entire crypto sector, require all service providers to conduct due diligence on their customers, enable full traceability of crypto transfers, and prohibit 'anonymous crypto asset wallets.'
This proposal is related to the Financial Action Task Force (FATF) regulations. According a July 20 'proposal for a Regulation of the European Parliament and of the Council on information accompanying transfers of funds and certain cryptoassets',
"this proposal is consistent with the latest amendments to the recommendations of the [FATF], and in particular in relation to the expansion of the scope of entities subject to AML/CFT requirements to include virtual asset service providers and the mitigation of risks deriving from their activities."
Therefore, they argue, Payment Services Providers (PSPs) that are involved in the transfer of funds have already had the duty for several years now to include information on the sender and the beneficiary of each transfer with every transfer of funds, as well as "to keep this information available to competent authorities."
These duties on sharing information in the context of wire transfers are often called the travel rule. Over the last years, due to growing concerns of money laundering and terrorism financing risks in connection to virtual assets, international standards setters, and particularly the FATF, decided to "align the regime of transparency" already developed for payments services providers for transfer of funds to VASPs processing transfers of virtual assets.
Thus, it says that,
"The present proposal aims at introducing in EU law these new requirements of the VASPs, by providing an obligation for these actors to collect and make accessible data concerning the originators and beneficiaries of the transfers of virtual or crypto assets they operate."
Meanwhile, the US has seen its fare share of a debate concerning so-called "unhosted wallets."
It all started in December 2020, when concerns arose that the then-Treasury Secretary Steven Mnuchin would spearhead a set of self-hosted wallet-related regulations in the final weeks of the Donald Trump administration – potentially jamming it through "without congressional review, and without meaningful industry engagement."
Numerous industry insiders, crypto fans, as well as politicians raised their voices against it. American crypto exchanges as well started a fightback against the proposals that would seek to force US trading platforms to report certain transactions to a state-appointed monitor, and apply the same kind of Financial Crimes Enforcement Network (FinCEN) regulations that it requires conventional financial institutions to follow, namely to report all transactions above a certain monetary worth.
Then the controversial proposals have apparently been passed to the Joe Biden administration. For FinCEN, "unhosted wallets" are just regular crypto wallets controlled by crypto users, while Bitcoin (BTC) educator and entrepreneur Andreas M. Antonopoulos described these terms as "propaganda with sinister intent."
In late January, Biden announced that he would be freezing all active agency proposals, including the unhosted wallets one.