First, altcoins were called that because there were a lot of projects that copied and pasted Bitcoin's source code. This led to the term.
They weren't unique enough to have their own name, so "altcoins" (alternative coins) was the best term for them at first.
People in the community didn't give too much thought to other cryptocurrencies at that point, because they thought Bitcoin was going to keep getting better and better. It could be used for a lot of different things, and it could become more popular.
It was the most important person in crypto.
But when people started using Ethereum's smart contract platform, things changed. It can make "smart contract tokens," which are cryptocurrencies that can do smart things on their own.
This led people to separate altcoins from tokens.
Altcoins were now coins that had their own blockchain, and tokens were coins made on smart contract platforms.
Also, there are a lot of blockchain projects that are growing quickly and taking away from Bitcoin's power.
The community started noticing flaws in Bitcoin's relationship to other coins as more interesting projects came out. This made the crypto world think about how it sees cryptocurrencies in a new way.
Now, each altcoin stands out on the market because it has a different set of features that make it different from other coins. These features include things like transaction management, scripting language, mining mechanisms, and consensus algorithms.
Even though some altcoins have better features than Bitcoin, their value still depends on how much Bitcoin is worth.
The community started to think about a world where different cryptocurrencies, not just Bitcoin, could change the world.
So now, with the rise of Ether (ETH) in the market, we can see that Ethereum is the leader in crypto innovation.
There are a lot of Ethereum ERC-20 smart contracts out there today, so the way token minters classify their projects is very common in the community. This is because a lot of tokens are ERC-20 smart contracts.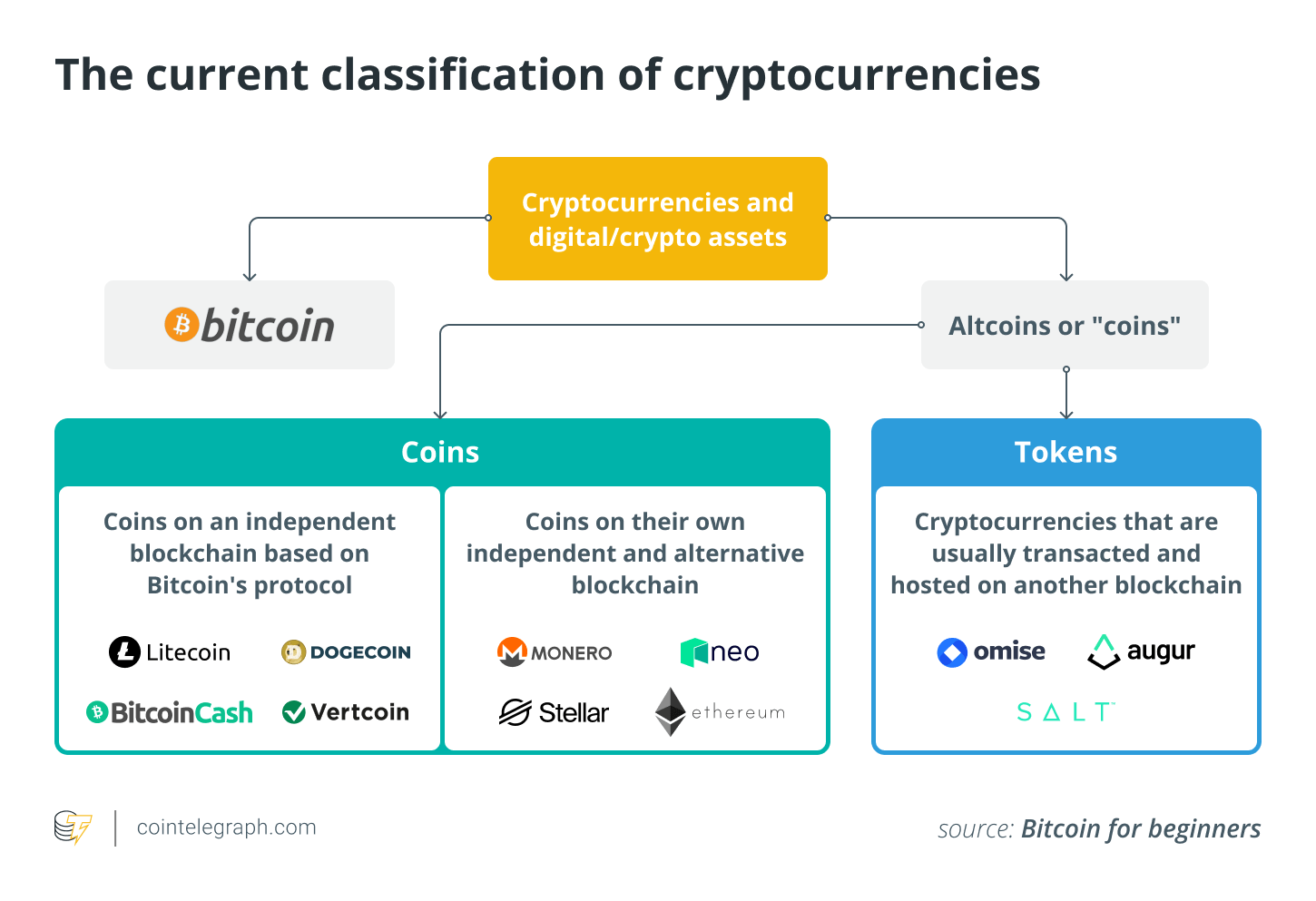 Ethereum's role in crypto classifications
Cryptocurrencies have become more popular because of Ethereum's ecosystem. It started with initial coin offerings (ICOs), which made it possible for anyone to buy a project's coin at launch.
This is because the attention from ICOs led to a lot of people making their next cryptocurrency an Ethereum-based token and crypto users having a reason to learn more about the tech.
With a lot of different ERC-20 tokens, our human nature has to come in and help us categorize and connect things.
In today's world of decentralized finance, the term "altcoin" isn't enough to describe a project, because it's too vague to be used (DeFi).
To find out what kind of coin it is, people want to know what kind of staking coin it is, what kind of liquidity mining coin it is, what kind of stablecoin it is and so on.
It's clear that they know that cryptocurrencies can do more than send and receive money.
"Meme tokens" have entered into the crypto vocabulary, too
Because of Elon Musk's tweets about Dogecoin, "meme token" is a term that most people who use crypto know (DOGE).
But the crypto community had to make a distinction between tokens and meme tokens, because cryptocurrencies can do a lot of very smart things.
Tokens that are based on social media content could change how people think about the crypto sector, so a new category had to be made.
The rise of nonfungible tokens (NFTs) shows that the crypto community is ready to accept new terms and learn about them, which is a good thing.
NFTs could be called "altcoins" if they were talked about that way.
NFTs can do a lot of things that show how different they are from other types of people.
The community recognizes that NFTs are ERC-721 tokens and that they have a lot of power.
For one thing, they're set up to make each cryptocurrency unique, with no two tokens having the same value.
A new term in the crypto dictionary called "GameFi" (gaming DeFi) has been added to the list.
It talks about how to use blockchain technology with NFTs, liquidity mining, and other DeFi protocols to make money.
People can now play games where they can earn real crypto and trade real assets, like stocks and bonds.
GameFi is still very young, so there's a chance that something cool will come out and there will be more categories in the space.
The crypto community is getting smarter
A lot of people in the crypto world are learning a lot more about the world.
Content creators, influencers, and YouTubers are also good at turning complicated words and phrases into information that is easy to understand.
A lot of people in the community agree that correctly classifying cryptocurrencies increases the chances of finding good new projects before they become popular.
A person might think the NFT is worth less if they hear that it's just an altcoin.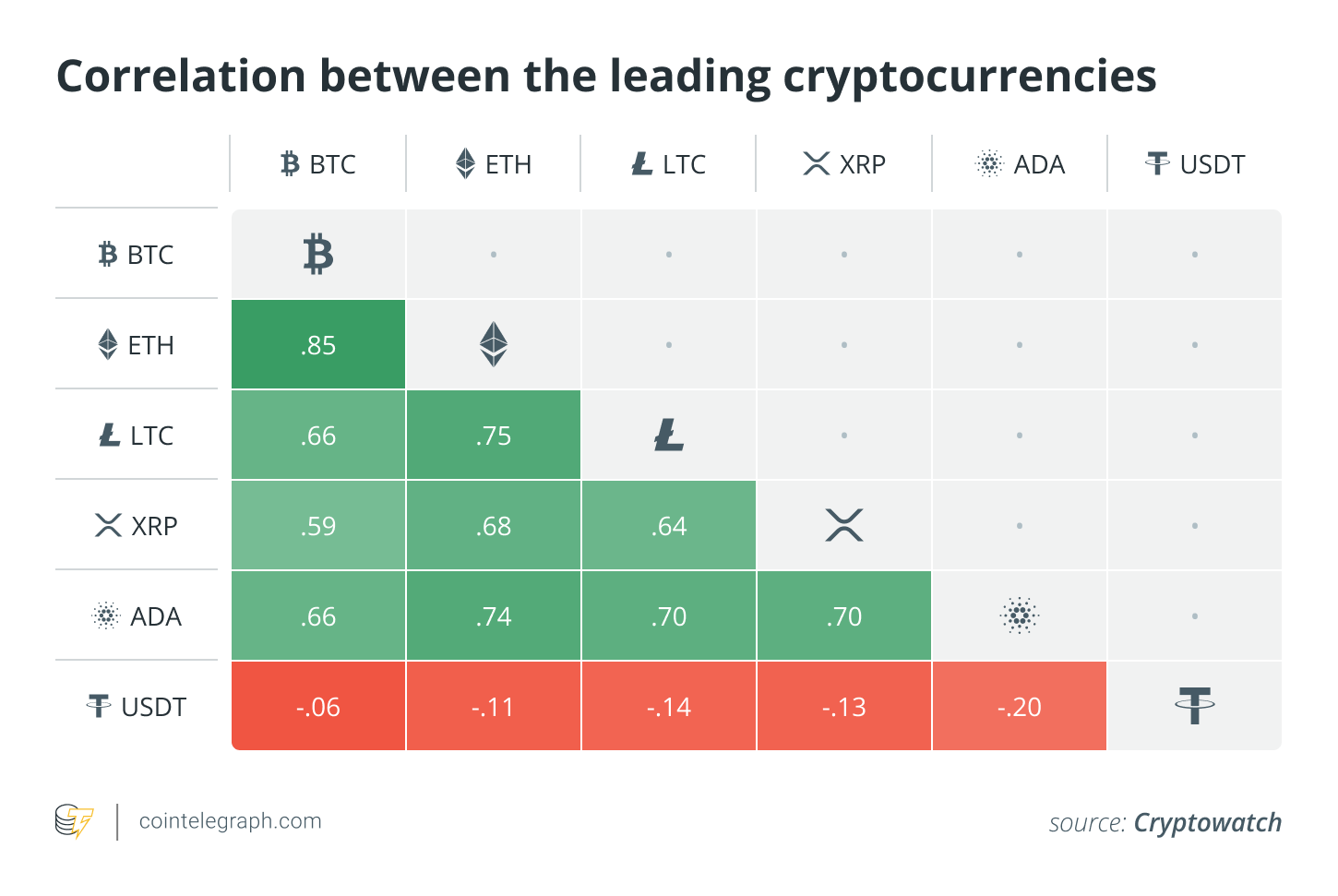 Cryptocurrencies are easier to compare when they are put into groups.
To be able to compare cryptocurrencies, you need to know what they are and if anyone else is doing the same thing you are.
So you can't compare Dash to something like ADA because Dash is a payment cryptocurrency, and ADA is the utility token of a proof-of-stake smart contract platform, which is why you can't do that.
Another reason why the classification of Bitcoin vs. altcoins should be broken down is because there are different correlations between BTC and other coins.
While some pairs have a high correlation, others show less dependence on each other.
For example, ADA and XRP have a lower correlation with other digital assets, and stablecoins like Tether (USDT) have a bad correlation with other digital assets.
There are also classifications that help to diversify things.
In this case, the phrase "don't put all your eggs in one basket" could be true for you if you have a lot of coins that are all the same type.
Even though there are a lot of new crypto concepts coming out, we can still put them all together under the umbrella of altcoins. This includes DeFi, GameFi, NFTs, and meme tokens.
From the point of view of traders, many think that altcoins will make more money in the future, though there isn't as much consensus as there is with Bitcoin right now.
In my job as the CEO of a crypto exchange, I'm happy that there are more types of currencies. The industry can't get widespread use of Bitcoin alone.
The author's thoughts and opinions are entirely his or her own and do not necessarily reflect those of CoinNewsDaily. Each investing and trading action entails risk; before making a decision, you should conduct your own research.