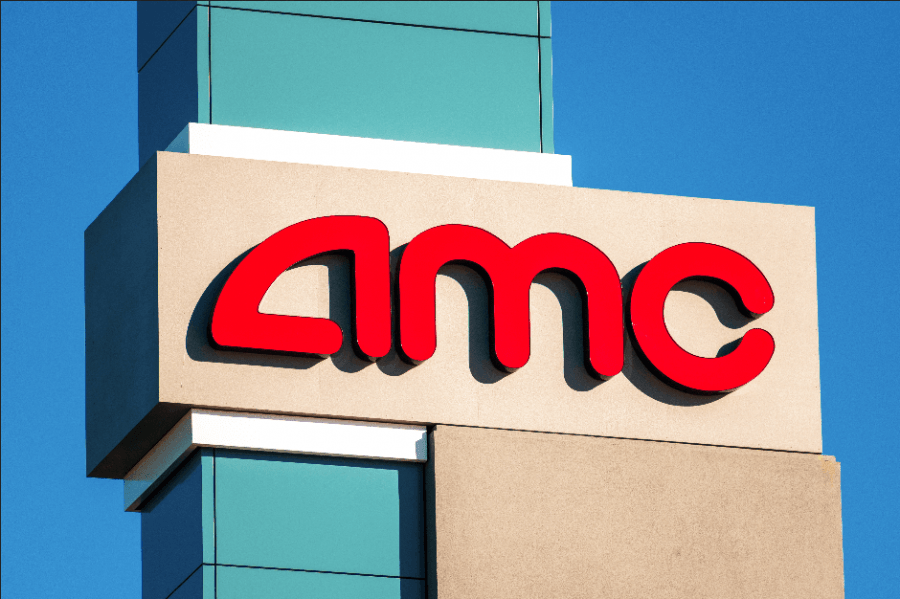 Get your daily, bite-sized digest of cryptoasset and blockchain-related news – investigating the stories flying under the radar of today's crypto news.
__________
Adoption news
Major American theater chain AMC Theaters now accepts cryptocurrency payments, namely bitcoin (BTC), ethereum (ETH), litecoin (LTC), and bitcoin cash (BCH), according to an announcement from their CEO, Adam Aron. The next cryptocurrency to be accepted will be dogecoin (DOGE), he added.
Auction house Sotheby's will sell a pair of Banksy pieces next week and take bids in ETH. The auction house will put up "Love is in the Air" and "Trolley Hunters" at a live auction on November 18 in New York.
Regulation news
The Indian government will hold its first official meeting with the top stakeholders in the country next week, according to a listing by the lower house of parliament, Lok Sabha. The meeting, called "Hearing of the views of associations, industry experts on the subject of 'CryptoFinance': Opportunities and challenges," will be hosted by the Parliamentary Standing Committee on Finance on November 15.
Vyacheslav Volodin, the chairman of the Russian State Duma, has directed his deputy, Aleksei Gordeyev, to create an inter-committee working group on cryptocurrency. The group will be headed by Andrey Lugavoy, who is a leading figure on the Committee on Security and Corruption Control and has proposed the legalization of crypto mining in Russia.
The US Congress Joint Economic Committee will hold a hearing, titled "Demystifying Crypto: Digital Assets and the Role of Government" on November 17th, focused on clarifying the role of government in the context of digital assets. The hearing will also be a webcast live.
Mining news
Bitcoin mining difficultly, or the measure of how hard it is to compete for mining rewards, is expected to increase around 3% this weekend, per BTC.com. This will take it to the 22.38 T level, up from 21.66 T. This is closer, but still relatively far from the all-time high of 25.05 T, seen in mid-May. That said, this will be the difficulty's 9th rise in a row – a series not seen since mid-2018.
Bitcoin self-mining company Bitfarms has announced it has acquired a 24 Megawatt (MW) hydropower farm in Washington state, USA. To date, 4,000 Bitmain S19j Pro miners, capable of 400 petahash/second (PH/s), have already been installed, while the company plans to house approximately 6,200 Bitmain S19j Pro miners, capable of 620 PH/s, in the facility.
Crypto mining company 8 Hut announced it has hit USD 50.3m in revenue for Q3 2021, mining BTC 905 during this period. The company has also raised USD 173m from a  public offering of common shares in September 2021.
Investments news
Crypto asset management company Grayscale Investments has crossed USD 60bn in its assets under management (AUM). Leading the way is their Grayscale Bitcoin Trust with a USD 43.5bn AUM.
One River Digital Asset Management announced they've launched an institutional-grade Ethereum staking strategy within their existing commingled institutional Ethereum Fund. This allows institutional investors access to the yield, paid in ether, available when committing ether to the network and contributing to network operation and security.
US-based digital asset platform Bakkt announced its financial results for the third quarter of this year, saying that net revenue increased 38% to USD 9.1m, compared to USD 6.6m in Q3 2020, while net loss was USD 28.8m, compared to a net loss of USD 18m in Q3 2020. Operating expense was USD 39m, an increase of 60% compared to Q3 2020, while adjusted earnings before interest, taxes, depreciation and amortization (EBITDA) was a loss of USD 24.1m compared to a loss of USD 12.3m in the comparable year-ago period.
Exchanges news
Coinbase and Binance are among the 70 remaining applicants for a license to provide cryptocurrency services from the Monetary Authority of Singapore (MAS), Bloomberg reported. The number of firms operating with an exemption while their application is processed dropped to 70 from the 170 that applied for a permit last year.
Binance has temporarily disabled DOGE withdrawals due to a "minor issue" that was uncovered after the version update from November 10, 2021. There is currently no indication when the issue will be fixed, but the team added that they're "actively working with the DOGE project team to resolve the issue."
Binance-owned Indian crypto exchange WazirX said that it facilitated trading volume worth over USD 38bn in the past 12 months, with a month-on-month growth rate of 44%. The platform also saw its user base grow ten-fold in 2021 to 10m, the Business Standard reported.
The South Korean crypto exchange Coinone has become the third trading platform in the country to obtain an operating permit from the regulatory Financial Intelligence Unit (FIU), Newsis reported – joining rivals Upbit and Korbit, who were granted permits several weeks ago. Under recently promulgated South Korean law, only permit holders are allowed to offer coin sales in the country, and in order to offer fiat on/off ramps, exchanges must also agree on real name-authenticated banking partnerships with domestic banks. The FIU's decision to agree on the permit means that only one of the "big four" platforms" – Bithumb – is still waiting to receive a license.
Stablecoins news
Crime news
Spanish police are investigating the robbery of a bitcoin ATM in a raid on a branch of the GBTC crypto exchange in a wealthy Barcelona neighborhood, Reuters reported citing local media. Catalonia's police force said an ATM had been stolen at around 3 AM local time and declined to provide any more information to avoid hindering the investigation.