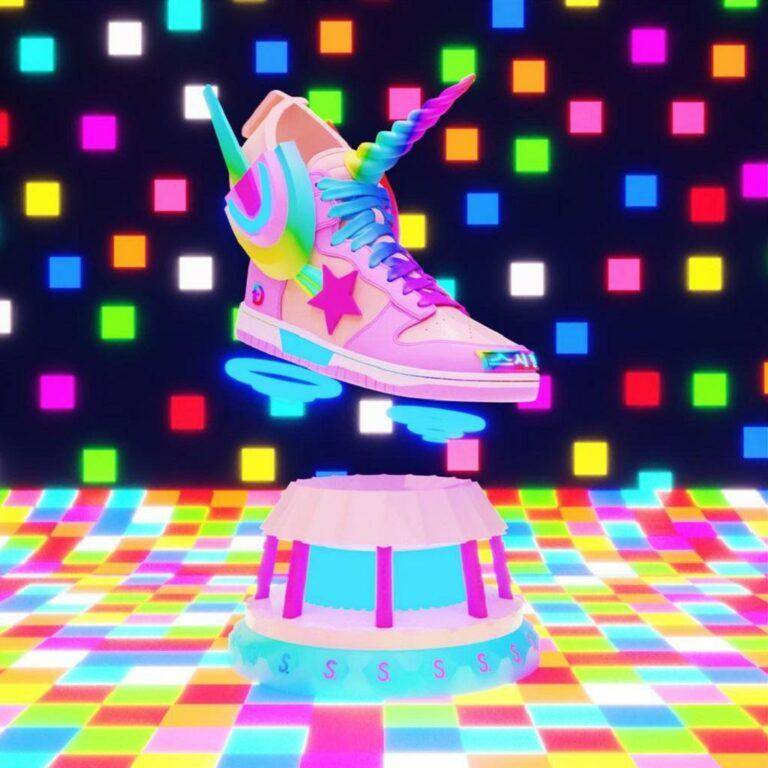 Paris, France, January 23rd, 2022 – Chainwire
Sneakmart strengthens its position in the streetwear sector by putting a strong emphasis on non-fungible tokens and other non-transferable assets (NFTs). Additionally, the introduction of Metakicks, an NFT mystery sneakers box collection, adds a new dimension to the mix by introducing limited-edition footwear with Web3 implications to the mix.
Located at the epicenter of the rapidly expanding limited-edition sneaker industry is Sneakmart, a French start-up with a mobile-first approach that focuses on streetwear. Last year, the craze for limited-edition sneakers resulted in a $6 billion resale industry, thanks to the efforts of collectors and enthusiasts who purchased and resold these shoes on secondary markets. It is not rare for sneakers to increase in value by three times or more as a result of scarcity, supply, and demand factors.
Sneakmart, on the other hand, understands that the industry is in the midst of a period of significant transformation. Non-fungible tokens, also known as NFTs, are making advances in a variety of industries, including streetwear. They have progressed from being merely digital artwork and souvenirs to becoming a status symbol that is worn with pride by the owner. Combining shoe craziness with NFT technology has resulted in the creation of Metakicks, a mystery sneakers box collection that is available only through subscription.
Anthony Debrandt, the CEO and co-founder of Sneakmart, explains:
"Sneaker junkies have a strong desire to collect and wear a large number of sneakers. Sneakers are popular today and are worn by almost everyone. By introducing Metakicks, we hope to provide people the opportunity to begin collecting digital shoes by offering them in distinctive styles."
The entry of digital shoes and accessories into the streetwear sector through the use of NFT technology is the next stage for the industry. With Nike's engagement – through the acquisition of RTFKT for several hundred million dollars – the company is demonstrating the shift that is taking place. Sneakmart's next business, Metakicks, is a completely different venture, although one that is just as successful as its predecessor.
Sneakerheads can purchase more economical mystery boxes containing digital sneakers through the Metakicks marketplace. Everyone who orders a box will be surprised by what they will receive. Also feasible is to either open the box and display the new digital pair of kicks or to keep the box closed and resell them on the secondary market.
The mystery boxes are available in 15 different designs, each with 3D animations, and with four different levels of rarity (epic, super rare, rare, and normal). In the digital realm, each pair is related to a specific universe and will help its owner to stand out from the crowd. Furthermore, some of the designs are available in limited editions, such as the soccer pair created for former international soccer player Didier Drogba, which is available just in this edition.
Sneakmart has formed agreements with celebrities and businesses in order to create one-of-a-kind Metakick sneakers. The first of these partners is Savoir Faire Paris, a French company that specializes in custom footwear. Whoever purchases this one-of-a-kind NFT will receive a Metakicks non-fungible token as well as the Jordan 1 off-White Coffee Latte, which was specifically made for this drop alone.
A critical role in the Metakicks ecology is played by physical pairs of kicks. When you purchase an NFT surprise box, you have a ten percent chance of winning a tangible hype sneaker. Jordan 1 High, Nike Dunk Low, Jordan 4, and Adidas Yeezy 350 are some of the models available. Jordan 1 High Dior, as well as four pairs of Jordans designed in conjunction with Travis Scott, are available now.
To bridge the gap between real and digital sneakers, Sneakmart aims to turn collectors and aficionados become the forerunners of tomorrow's fashion trends by bringing them together in one place. It also prepares the way for the customization of virtual avatars in future Web3 and Metaverse settings, which will be a major step forward.
A total of 6,250 boxes will be made available for purchase through the Sneakmart website during the initial drop. The team is targeting a release date of February 2022, with more pricing information to be released in the near future through official channels.
What is Sneakmart all about?
It is the world's first community-driven streetwear app that is solely dedicated to streetwear (sneakers, clothing & accessories). The fledgling start-up, which was initially released in France in January 2021 as a mobile application for iOS and Android devices, has already amassed more than 130,000 French-speaking subscribers. Users come to this website not only to converse with the community around the sneakers/streetwear area, but also to purchase and sell with relative simplicity.
With their app (NFT's), this French business hopes to become the world's first Streetwear community, allowing for the trading of both physical and digital streetwear items. It will be available in more nations in the near future.
To ensure that you don't miss out on anything regarding this rare and spectacular drop, join the Sneakmart community on Discord, Instagram, Twitter, or straight on their app right now.
Contacts