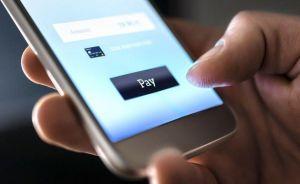 Get your daily, bite-sized digest of cryptoasset and blockchain-related news – investigating the stories flying under the radar of today's crypto news.
____
Adoption news
Digital asset marketplace Bakkt Holdings has announced that they have partnered with quick-service restaurant Quiznos to launch its first physical location pilot enabling Quiznos customers to pay with bitcoin (BTC). The pilot will be available at select locations across the Denver market from mid-August through the Bakkt App.
Global crypto payments solution MoonPay has announced their partnership with blockchain platform Flow (FLOW). Through this partnership, customers will now be able to interact with the Flow ecosystem, accessing a range of blockchain-powered games, among other things, with traditional fiat payment methods.
Binance said it has partnered with crypto-fiat hybrid payment solutions provider Alchemy Pay to build a payment bridge between crypto and fiat through the Binance Pay wallet. Supported by Alchemy Pay's fiat-crypto integration, Binance Pay is available for both peer-to-peer payments and merchant-based transactions, they said.
US-based crypto platform Voyager Digital Ltd. said it has partnered with Usio, Inc., a fintech and integrated electronic payment solutions provider, to enable its merchants to accept as many as sixty cryptocurrencies as payment in-person, online, via electronic invoice or text-to-pay, among others, and can be transacted using the Voyager app. Usio expects this service to be available in late 2021.
41% of surveyed Brits' key motivation for investing in crypto is a long-term investment and stable return, according to a survey commissioned by Coinbase. Also, it showed that 51% of the 2,000 respondents "would be very interested in taking out a loan by using crypto holdings as a guarantee" while "39% were very likely to use crypto to send money abroad or receive money from outside the UK from friends and family."
As of July 1, 2021, there were 161m unique Ethereum (ETH) addresses, a 10% increase from the end of Q1 2021, and a slight decrease in the 12% growth from the beginning of the year, according to the decentralized finance (DeFi) Report for Q2 2021 by ConsenSys. By the end of Q2, 2.91m unique addresses used at least one DeFi protocol, a growth of 65% from Q1, but DeFi addresses only represent 1.81% of all Ethereum addresses, they said.
Blockchain domain name provider Unstoppable Domains and Circle, the issuer of USD Coin (USD), said they introduced "simple, easily-readable usernames for stablecoin payments." By integrating Unstoppable Domains, .coin usernames replace lengthy alphanumeric wallet addresses.
Mining news
Nasdaq-listed internet company The9 Limited said that its wholly-owned subsidiary NBTC Limited and Kazakhstan enterprise KazDigital Ltd have signed a non-binding term sheet regarding the establishment of a joint venture company in Kazakhstan to build a crypto mining site with a capacity of 100MW. It will be used to deploy The9's mining machines and potentially other third-parties' mining machines, they added.
Exchanges news
The League Championship Series of the popular MOBA game League of Legends has announced that they have partnered with crypto exchange FTX. The partnership will last seven years, and the crypto exchange will present the new Most Improved Player Award and FTX Gold across all LCS matches.
Career news
Digital currency asset manager Grayscale Investments said it has appointed David LaValle as Senior Managing Director, Global Head of ETFs (exchange-traded funds). LaValle is "a pioneering leader in the ETF space with expertise spanning critical components of the ETF ecosystem, including product development, distribution, capital markets, trading and regulation", and he joins the team to accelerate Grayscale's ability to realize their commitment to ETFs.
FTX.US said that Ryne Miller, a former attorney at the US Commodity Futures Trading Commission, has joined the crypto exchange as its General Counsel.
The US Financial Crimes Enforcement Network (FinCEN) announced a new acting director, Himamauli "Him" Das, who previously advised on crypto policy and enforcement developments. Das has stated that the Anti-Money Laundering Act of 2020 will remain a top priority to the watchdog.
Crypto platform Crypto.com announced it has appointed Henrik Johansson, formerly of Spotify, as Global Head of Growth.
Investments news
US-based Victory Capital Holdings said that its wholly-owned investment adviser, Victory Capital Management Inc., has launched the Victory Hashdex Nasdaq Crypto Index Fund LLC, a private fund that tracks the Nasdaq Crypto Index. Additionally, the company said it has filed an initial registration statement with the US Securities and Exchange Commission to offer the strategy in an ETF vehicle.
Alchemy, a provider of blockchain technology, brought on new investors including former Citigroup CEO Vikram Pandit and Jeffrey Katzenberg, the onetime chairman of Walt Disney Co. and the co-founder of Dreamworks Animation, Bloomberg reported, adding that other investors include Doordash Inc. CEO Tony Xu; Guillaume Pousaz, founder and CEO of Checkout.com; and venture capitalist Vivi Nevo. Terms of the investments weren't disclosed.
MakersPlace, a startup that mints and sells non-fungible tokens (NFTs), has raised USD 30m in a Series A round from investors such as Pantera Capital, per Forbes.
Digital asset investment platform Aspen Digital has announced it has raised USD 8.8m in pre-A funding round led by anchor investors RIT Capital Partners and Liberty City Ventures. The platform is looking to develop a solution to serve the surging institutional crypto investment demand.
Regulation news