The digital currencies Bitcoin (BTC) and Ether (ETH) are due for a "huge" move, but short-term signals point to a correction, according to an analyst on Friday.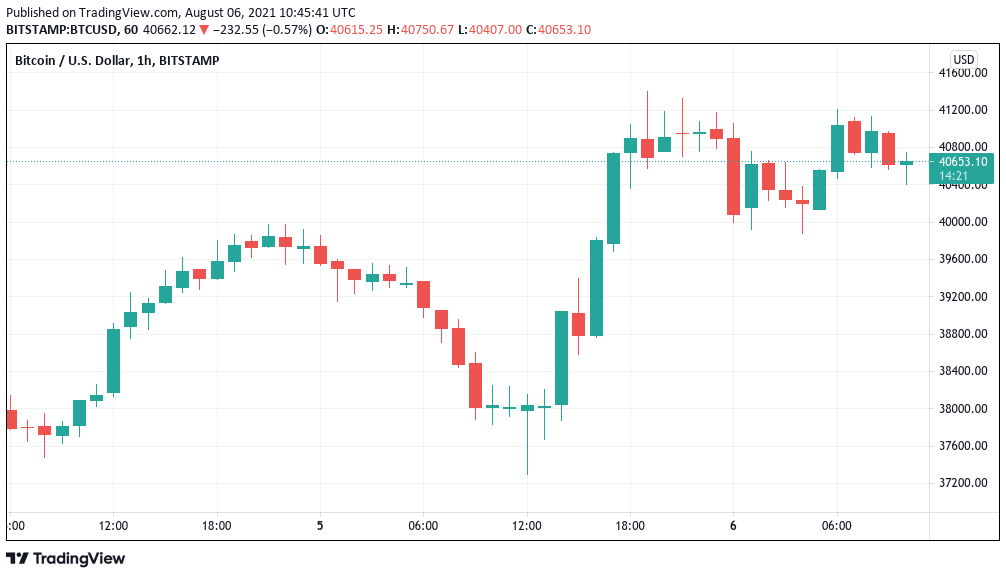 Buy into resistance? "Not interested"
As the week came to a close, data from Cointelegraph Markets Pro and TradingView revealed that both Bitcoin/USD and Ethereum/USD were trading near critical range resistance.
Although a late surge the day before had punctuated an overall downtrend following a rapid rise throughout the previous week, Friday's performance reinforced the notion that longer-term resistance would remain in place for the foreseeable future.
In his most recent video update, Michael van de Poppe identified a price range above $42,500 as one that must be reclaimed in order to pursue long Bitcoin positions going forward.
"I refuse to become bullish on Bitcoin at this stage unless we are able to flip this level for support," he said.
"If we have a breakout like this in which we rally towards $45,000 and flip this zone, then, of course, I'm going to look for longs, but right now, in this structure, I'm not interested at all."
It was a similar story for the Ethereum/USD pair, which was also at resistance, with little evidence that the excitement surrounding the London hard fork would result in a significant shift in the longer-term paradigm.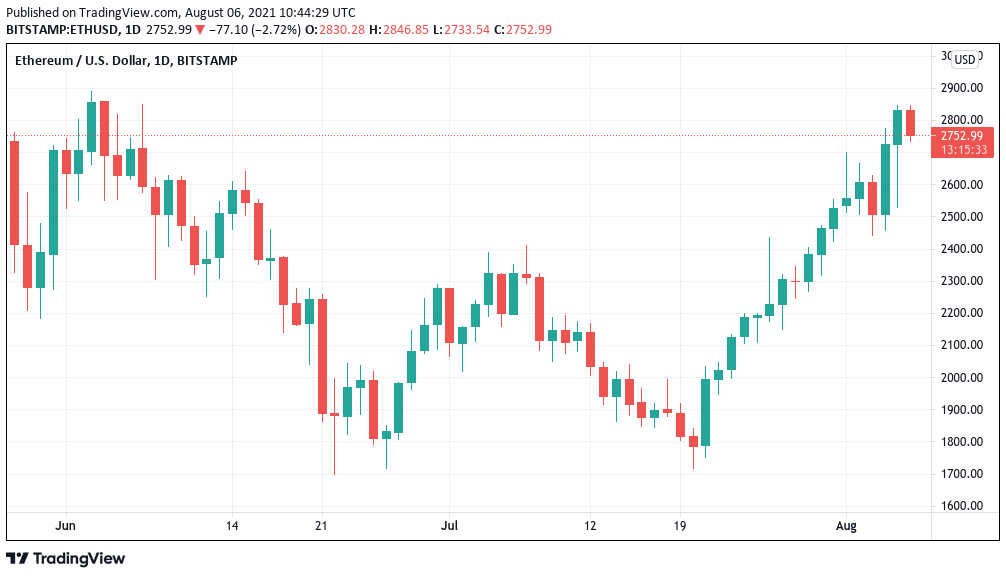 Bitcoin was trading around $40,500 at the time of writing, with Ether trading around $2,740, down from recent highs of $2,845 on Bitstamp.
No hint of long-term bearishness
Others were slightly more optimistic, with Rekt Capital, a fellow trader and analyst, claiming that Bitcoin was doing "everything right" in order to break out of its previous price range, which had been in effect since May.
#BTC is doing everything right to confirm a breakout from its ~$29000-$39000 Weekly range$BTC #Crypto #Bitcoin pic.twitter.com/VVSi78cLRQ

— Rekt Capital (@rektcapital) August 6, 2021
As previously reported by CoinNewsDaily, a close above $40,000 in time for Friday's options expiry would strengthen the bullish case.
Ether, on the other hand, appeared to be on its way to bolstering bulls' position with its own $357-million expiry event scheduled for the same day.
As is always the case, the longer the time horizon, the more bullish the outlook.
Pentoshi, a fellow trader, predicted on Thursday that the next price discovery would be "wild."
He predicted that if Bitcoin/USD manages to break through its current all-time high of $64,500, it could reach $250,000.