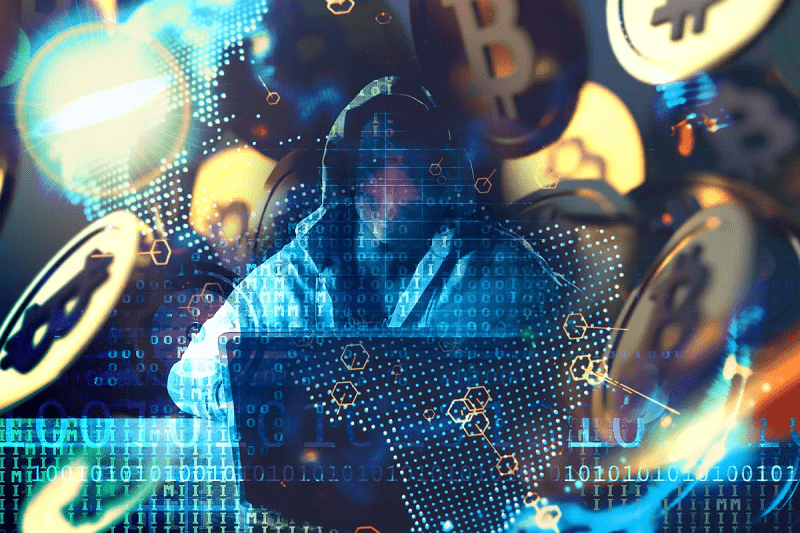 China and other powerful nation states have increased their scrutiny of decentralized and permissionless cryptocurrencies such as Bitcoin (BTC). Mainland China was previously the world's top hub for Bitcoin mining, but the country's authorities banned all such activities early this year. Chinese authorities have also prohibited Bitcoin and other digital currencies such as Ethereum transactions (ETH).
Meanwhile, in the United States, Securities and Exchange Commission (SEC) Commissioner Gary Gensler has referred to cryptocurrency as the "Wild West" due to a lack of effective regulation (among other issues). It is now evident that governments over the world perceive permissionless cryptocurrency as a threat to their sovereignty and will go to considerable efforts to protect the fiat-based monetary system.
Despite continued efforts by nation-states to discourage or prohibit the use of Bitcoin and other digital assets, crypto use has been steadily increasing, according to a recent research by Coin Metrics. As noted in their research dated October 5, 2021, the cryptocurrency market recovered in Q3 after momentarily collapsing in Q2. According to the research, both BTC and ETH finished the last quarter in the green, with BTC increasing by 32.55 percent and ETH increasing by 43.82 percent.
DeFi May Defend Bitcoin Against Nation-States
Prices have continued to rise, with Bitcoin surpassing the trillion-dollar threshold (in terms of market capitalization) at the time of writing. Along with growing cryptocurrency values, an increasing number of people are becoming aware of digital currencies, even if they have not yet invested directly in them. Decentralized finance (DeFi) has also emerged as a rapidly emerging crypto industry, with numerous new protocols such as Aave and Compound enabling novel methods of lending and borrowing without the use of third-party intermediaries.
If the DeFi space matures further, it may begin to safeguard Bitcoin against nation-state attacks, as genuinely decentralized systems are nearly impossible to shut down. Because they are not centralized, there is no one or centralized point of failure. Anyone can access decentralized protocols since they are implemented as open-source code that can be launched on any computer without requiring authorization.
Authorities may continue to pursue Bitcoin as long as it remains a store of value or a substitute for currency. They will, however, be far less likely to attack it if it forms the backbone of a decentralized financial ecosystem through which ordinary people can access financial services such as lending, borrowing, yield farming, and much more. That is, nation-states will exercise greater caution in their approach if Bitcoin becomes an important part of our economy, with trillions of dollars in Bitcoin-based DeFi.
While governments may not want to cede control of money to an uncontrollable system, they may be powerless to stop individual users or organizations from engaging in crypto-based transactions. Rather than attempting to stop people directly, governments are focusing their efforts on central bank digital currency (CBDC) programs in the hope that consumers will embrace bank-issued virtual currency. CBDCs are marketed for their simplicity and convenience, but they may also enable increased financial surveillance, as all transactions would be traceable via digital ledgers.
Adding DeFi to Bitcoin
Unlike Ethereum, the original cryptocurrency does not support smart contracts. However, cutting-edge Layer-2 technologies such as Portal have emerged to enable the construction of DeFi on top of the Bitcoin network.
Portal, a Coinbase-backed business, is a self-hosted Layer-2 wallet and cross-chain DEX (decentralized exchange) built on Bitcoin that "enables rapid, safe, and private atomic swaps of Bitcoin and other digital assets." It just raised $8.5 million in a funding round to build a self-sovereign and "censorship-resistant" DeFi platform on Bitcoin. It maintains the peer-to-peer nature and security of the Bitcoin network while providing users with new opportunities.
Interoperability, according to Brian Johnson of Republic Capital, a Portal investor, is a "necessity for blockchain to bridge into the mainstream finance industry."
He noted that Republic Capital invested in Portal with an eye toward the "future." He said that "by leveraging Bitcoin's security as a foundation, [they] feel the Portal and its team are in a unique position to construct one of the leading DeFi bridges.""
Portal, as its inventors describe, combines the speed and liquidity of centralized platforms with Bitcoin's "trust minimization guarantees." From spot markets to options, peer-to-peer lending and borrowing, Portal "unlocks Bitcoin's capacity to truly decentralize finance" by "using on-chain, peer-to-peer contracts and without third-party custody or control."
Portal's Layer 2 and Layer 3 technology, dubbed Fabric, is at its heart. Fabric is an open-source application for launching censorship-resistant layers on top of the Bitcoin base layer. Fabric was created with the express purpose of enabling totally private, off-chain execution of "smart contracts" for asset issuance, peer-to-peer swaps, staking, liquidity, and derivatives.
Governments Are Almost Certain to Launch a Major Attack on Bitcoin
It's only a matter of time before additional countries throughout the world launch a full-scale assault on Bitcoin, the flagship cryptocurrency that has developed into one of the best store-of-value instruments ever devised.
However, if crypto industry participants are able to develop a censorship-resistant DeFi ecosystem directly on top of the Bitcoin protocol, they may be able to prevent nation-states from successfully attacking it. If the DeFi ecosystem continues to expand at this rate, it might quickly become an unstoppable force.
Numerous observers feel that DeFi could be the key to obtaining the self-sovereignty promised by Bitcoin for everyone.
Disclaimer: This article is provided for informational purposes only. It is not offered or intended to be used as legal, tax, investment, financial, or other advice.