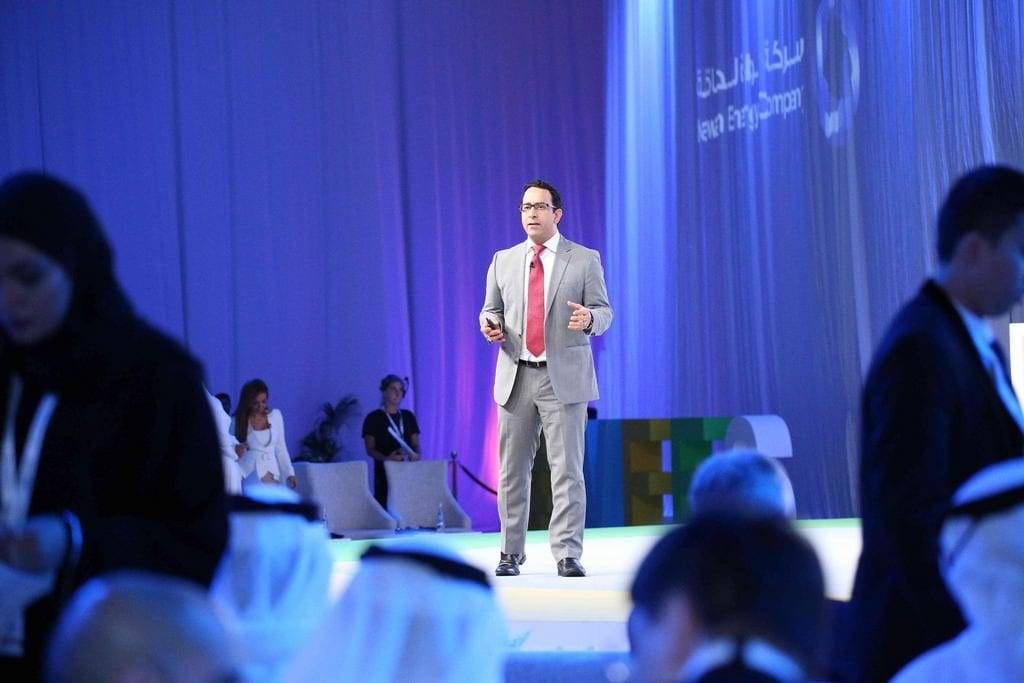 Ian Khan is a futurist who believes that the convergence of blockchain, artificial intelligence, and the Internet of Things will result in the emergence of a whole new type of world.

He is the originator of the Future Readiness Score, the author of eight books, and the conference chair of Money 20/20.
His debut feature film, Blockchain City, is anything but an underground production. The 42-minute documentary, which is available on YouTube and Amazon Prime, is a business-like, positive, and somewhat sanitized look at the sector. It focuses resolutely on dissecting the hazy idea of "blockchain technology" while mainly avoiding the occasionally contentious phenomena of bitcoin, touting blockchain as an efficient monitoring tool beneficial to "the establishment's" interests.
Khan's standing in the industry stands in stark contrast to the cypherpunk movement — the blockchain revolution's old guard.
These pioneers of the sector were not interested in seeing technology utilized to better governance structures, but in circumventing and effectively overthrowing them through the use of their outmoded methods and processes. Such a technology takeover is unlikely to succeed, though, with Khan advising governments on how to avoid upheaval through future readiness.
At its most fundamental level, Khan views blockchain-based solutions as "a better way to do things." The primary reasons for this are the efficiency gains associated with a network that verifies its own accuracy and the confidence that no unauthorized user has manipulated records.
Notably, he does not elevate often appreciated topics such as decentralization [away from governments] or the perceived benefits of internet anonymity to the center of his argument. Rather than that, he highlights how governments may use blockchains to improve the security of private information and prevent crimes like as identity theft.
500 years of basic accounting principles are going to be disrupted. Are you ready? Learn more from @IanKhanFuturist and his presentation from ACI Learning's 2021 Audit's Future virtual conference. Watch the full session on demand. https://t.co/jSHgj9xJVE pic.twitter.com/Dvy4hOMpCN

— ACI Learning (@ACI_Learning) August 8, 2021
When it comes to "the last century of business," Khan defines blockchain as "something that improves things in 1,000 different ways."
In terms of enhancing government procedures, "the efficiency component will emerge as a result of data sharing between government institutions – wonderful government services will occur as a result of that."
Back to the Futuracy
This discussion of efficiency and the future does not occur in a vacuum, since Khan is the founder and CEO of a Toronto-based company called Futuracy, which he characterizes as a "emerging technology educator" that has worked with organizations and governments worldwide. The prolific author is also a prominent character at the Dubai GITEX technology conference — so prominent, in fact, that he was serving as stage manager when I came in mid-October to present a keynote on the history of the blockchain movement. While my gaze was fixed on the past, his was (and continues to be) firmly fixed on the future.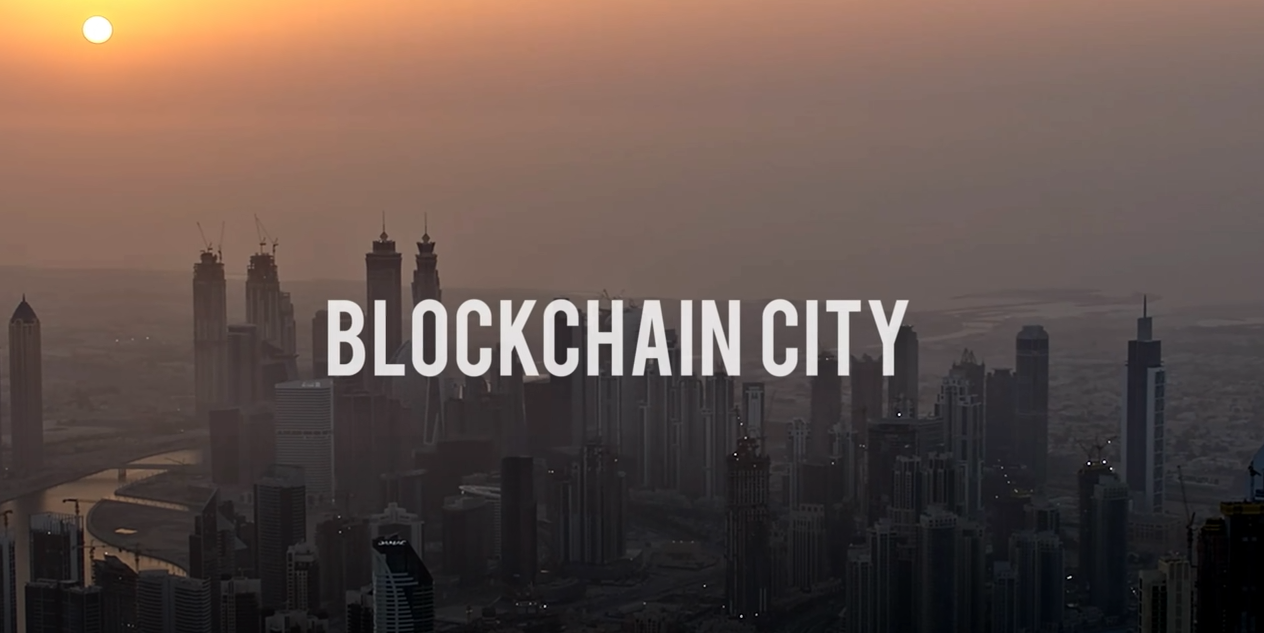 Each client is assigned a Future Readiness Strategy. These methods are customized based on the responses to 200 questions meant to identify vulnerable systems and processes that may be disrupted by developing technology. Depending on the organization's size, simple flaws can have a big impact.
"If government is inefficient, ordinary citizens suffer," he argues, emphasizing the need of future-readiness assessments in avoiding disruptions to critical functions such as medical care and education — both of which have been touched by the pandemic.
Khan is also researching other phenomena that have the potential to affect his clients' futures, like the Future of Work and Artificial Intelligence: The Next Frontier, which are also the titles of his two upcoming films. Digitalization, the Internet of Things, blockchain, and artificial intelligence, he believes, are not stand-alone innovations. Rather than that, they are interconnected, and it is only a matter of time before they mix and integrate to create a completely new future for the way governments, businesses, and institutions operate.
"It's extremely easy to build a picture of a future powered by AI and including blockchain," Khan says nonchalantly, as if the prospect is not frightening.
It's about efficiency, as Khan notes that integrating AI with blockchain will "save a lot of time, energy, and effort" and make information less susceptible to theft.
Thoughts from the future
Khan has spent the majority of his recent time in Dubai, a city he describes as "always trying to do things differently." Dubai was an early supporter of the blockchain movement, Khan notes. "Dubai was one of the first countries to have a government-level blockchain policy.""
Khan believes that the best way for governments, large companies, and institutions to ease into the blockchain era is for them to educate all employees about the technology, "whether they are decision makers or not," because an organization must "become a learning entity" in order to survive in a changing environment.
My take on The past year and Future Readiness. #futurereadiness #future #change #win #success #strategy pic.twitter.com/JpZs7bixYk

— Ian Khan Futurist (@IanKhanFuturist) August 23, 2021
According to Khan, the most effective way to learn about new paradigm-shifting technologies such as blockchain is to begin with successful technical implementations with the goal of "massively simplifying the understanding of these big giant buzzwords so that people can relate" to what the technology is actually capable of and useful for. In practice, this may entail investing in educational opportunities – possibly starting with a viewing of his film.
Despite his emphasis on understanding the fundamentals, Khan admits that not everyone needs more than rudimentary knowledge. After all, while blockchains are extremely complex, the way we interact with them may be simplified significantly. Just as not all automobile owners need to understand how a combustion or electric engine works, in the future, he argues, it will be the "blockchain that takes care of things under the hood."
"Everybody needs to have a fundamental understanding of technology – regardless of whether they work in the same area.
I believe that teaching about fundamental technological concepts and the value they provide is critical."
Another method for companies, particularly governments, to leverage the benefits of blockchain is to open up the ideation process by allowing their employees as much creative freedom as possible in order to "create ideas that can truly transform the way they do things."
On this point, Khan singles out Estonia, a small European country with a population of just 1.3 million, where "there is a great deal of freedom to voice" one's thoughts at the highest levels of decision-making. Estonia has developed a reputation as a digital center as a small country with a strong emphasis on technology, as indicated by the eResidency program, which enables digital nomads to operate enterprises from the country.
The third way, Khan argues, is for firms to regularly conduct tiny experiments and pilot initiatives "that demonstrate a point," even if there is no evident immediate benefit or return on investment. Khan cites Zug as an example, a 30,000-person Swiss city that adopted Bitcoin as a payment method for city permits in 2016. Due to the experiment's success, Zug quickly earned the moniker "crypto valley," as blockchain businesses from all over the world established operations there.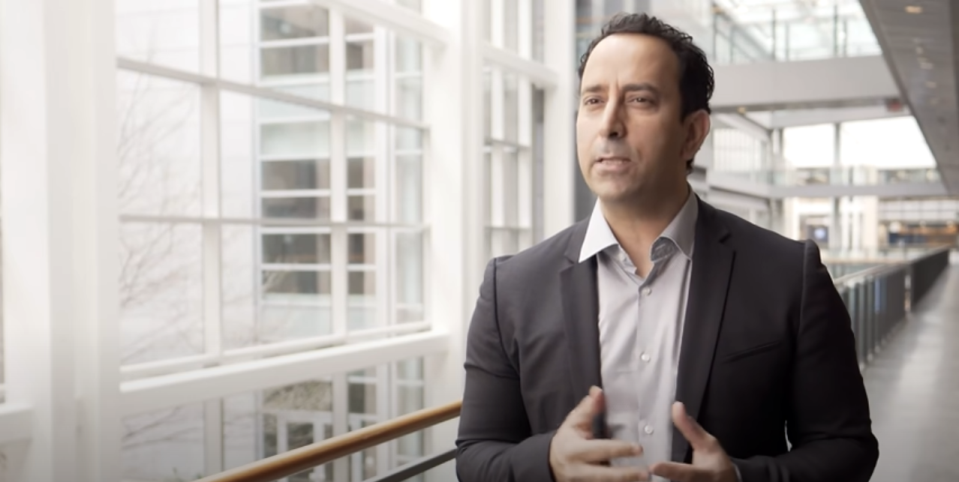 Kashmir to Canada
Khan is a future-native, not a blockchain native. "I simply enjoy learning these things, comprehending them, and assisting others in comprehending them," he asserts.
He was born on the Indian side of Kashmir, which is divided in half by Pakistan. Khan recounts becoming interested in modern technology at the age of six after seeing a computer at his elementary school. "It was a BBC Micro connected to a black-and-white monitor that was playing Pac Man, and my mind was blown," he says.
Between 1995 through 1999, he studied engineering at Kuvempu University in southern India, earning a diploma in software along the way. Soon after graduating, he relocated to Bahrain and worked in the energy industry in a sales and marketing capacity, while also pursuing a certification in journalism from the London School of Journalism, which he earned in 2003. Khan relocated to Canada in 2007, where he currently resides.
Khan experimented with a variety of side hustles while living in Canada, which led to the founding of Agnitio Solutions. Over the course of four years, he experimented with numerous initiatives and enterprises until "I got into the publishing field and launched a healthcare magazine," he says. He pursued his education in his spare time, getting a certificate in project management from Humber College in 2009 and a certificate in public relations from the University of Toronto the following year.
Blockchain documentary
Khan was inspired to create a documentary about the blockchain revolution in 2018, while attending the inaugural Future Blockchain Summit in Dubai, which is a component of the broader GITEX technology convention, which Khan chairs the Smart Cities Conference. He observed that, in addition to blockchain being extremely unclear to the majority of people, "there is a lot of excitement and a lot of disinformation surrounding it," he observes.
"The tale needs to be conveyed in a way that clarifies the issue, sheds some light on it, and aids business decision makers, government leaders, and individuals in better understanding this technology."
The book Blockchain City – The Future of Cities Driven by Blockchain presents the tale of "cities around the world and their transition to technologically powered cities powered by Blockchain." He interviews people from several nations in the 2019 film about the wonders of blockchain technology and the prospects it presents for improving the efficiency of society activities.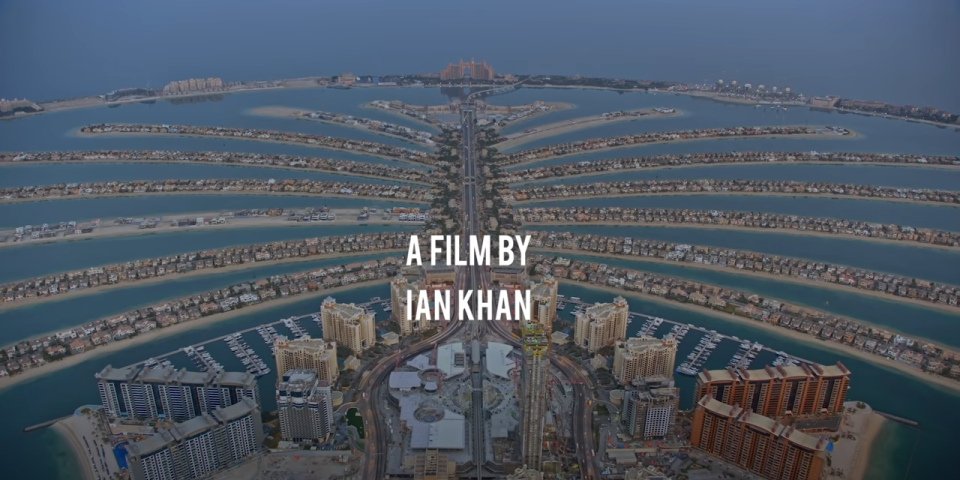 In keeping with his motto of teaching through real-world examples, blockchain applications such as combating overfishing and child trafficking were mentioned. These examples of the next stage of governance infrastructure digitalization can assist global institutions in "joining hands and taking the next steps together."
While Blockchain Cities mostly avoids the issue of bitcoin, he has produced a separate documentary on the subject titled The Bitcoin Dilemma. It is technologically agnostic and apolitical, despite the fact that the bitcoin business is considered to be very politicized.
I recently spoke to the BBC about the International Monetary Funds (IMF) upcoming Global Financial stability report and its recommendations on Crypto. Also discussed was my new documentary film "Bitcoin Dilemma", El Salvador's Bitcoin adoption, and the ou…https://t.co/lBCKK5e6vV

— Ian Khan Futurist (@IanKhanFuturist) October 1, 2021