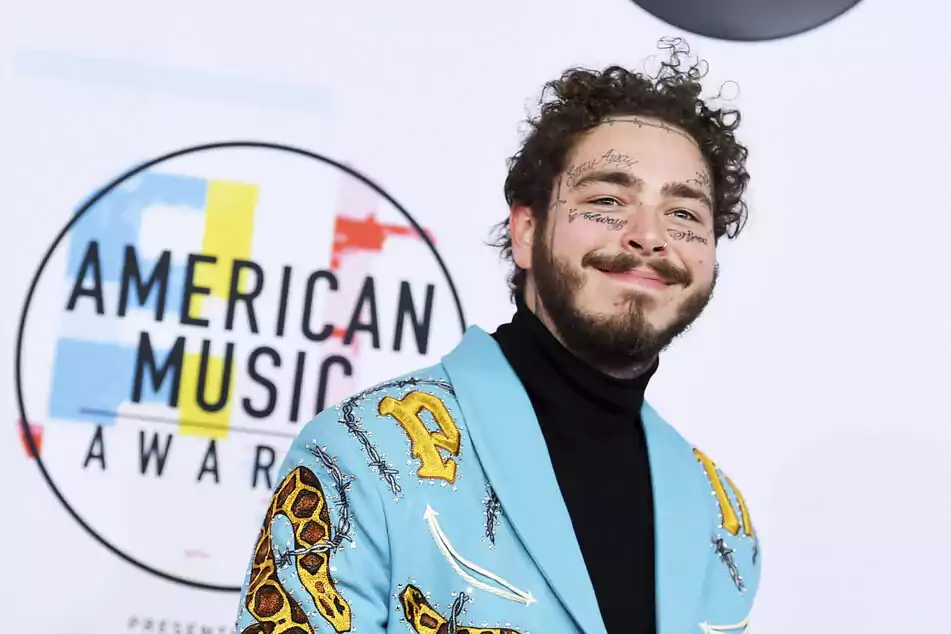 In addition to sponsoring a big nonfungible token (NFT) project as well as a cryptocurrency corporation, rapper Post Malone has become the latest celebrity to get involved with nonfungible tokens (NFT).
A NFT from Bored Ape Yacht Club (BAYC) was used in Malone's most recent collaboration with The Weeknd, a music video for "One Right Now." BAYC is one of the world's largest NFT collections, boasting more than 10,000 distinct digital treasures that are stored on the Ethereum blockchain.
According to the video, Malone acquires the NFT through MoonPay, a financial business specializing in the provision of cryptocurrency transaction infrastructure.
Following the completion of its first-ever venture capital round, the company expects to achieve a market capitalization of $3.4 billion.
The music video, which was released on Monday, has received more than 5 million views since its release.
Aside from the music video, Malone also purchased two Bored Apes for a total of 160 Ether (ETH) ($682,000) in TikTok videos using MoonPay, which he used to fund the purchase.
Currently, more than 90,000 people have viewed one of the movies, which depicts the acquisition of the BAYC NFT #9039 for 85 ETH ($362,000) at the time of writing. Another one features the NFT from the actual "One Right Now" song video, the BAYC NFT #961, which was purchased for 75 ETH ($320,000) and was featured in the music video.
Malone did not use his own funds to purchase the NFTs, but he did appear to have made some money from the promotion of the NFT series. A total of 175 ETH had previously been received from MoonPay through two distinct transactions at this address, which is the owner of the two Bored Apes NFTs on the OpenSea NFT marketplace. The money was promptly spent on the purchase of BAYC NFTs on OpenSea, leaving Malone with only 15 ETH ($64,000) in his account.

In the following days, Malone's address, which had already been verified on Etherscan, continued to make purchases on OpenSea, including adding additional ETH from Coinbase the previous week.
Bored Ape Yacht Club, founded by Yuga Labs in April 2021, is one of the most successful NFT enterprises, having amassed over $1 billion in trade volume since its launch. After Mutant Ape Yacht Club and Axie Infinity, BAYC is the world's third-largest NFT collection, according to the most recent data available at the time of writing. The BAYC cryptocurrency is currently generating approximately $12.6 million in daily trade volume, according to data from CryptoSlam at the time of writing.
Over the last several years, BAYC has been increasingly popular in the music business, with projects such as digital metaverse band Kingship preparing to play utilizing four NFTs from the collection, drawing influence from the popular cartoon band Gorillaz, becoming increasingly popular.