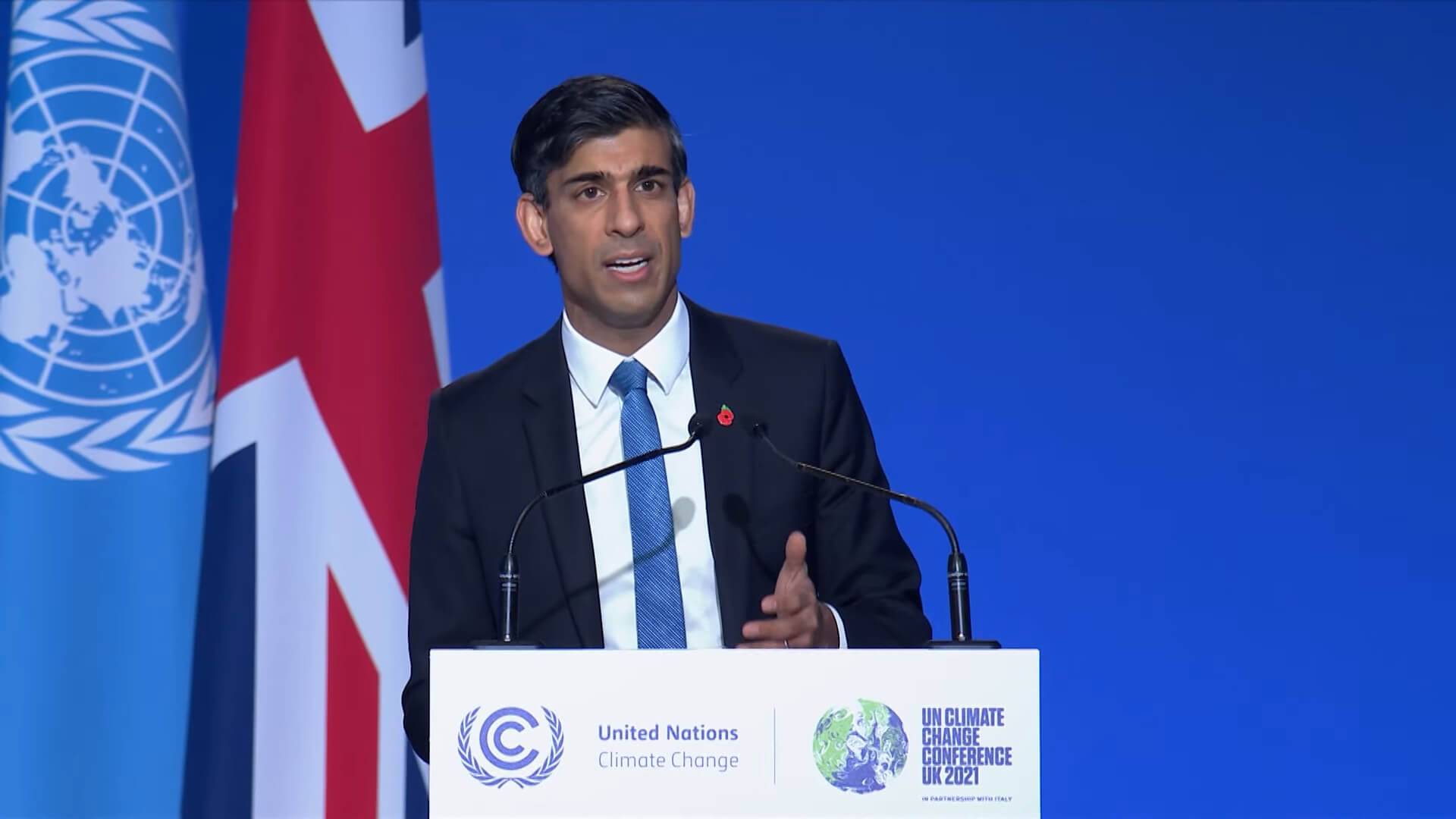 However, even though the COP26 climate meeting, which is now taking place in Scotland without significant leaders from Russia and China in attendance, has so far made no direct mention of bitcoin (BTC) or other cryptocurrencies, this is subject to change. However, it is possible that substantial implications have already been drawn from the decision that has already been rendered, and that these findings will have an impact on the industry, particularly miners.
Because Wednesday was designated as "finance day" at the United Nations Climate Change Conference, many members of the cryptocurrency community were likely keeping an ear out for any relevant developments. The government did not make any explicit crypto-related announcements during the meeting; but, some of its policy commitments may have a knock-on effect on the industry – similar to what happened when the United Kingdom hosted the G7 conference in June of this year.
On this day, Rishi Sunak, the British Chancellor of the Exchequer, said that the "entire global financial system will be rewired for net-zero" carbon emissions, officially kicking off the process.
Sunak went on to say that, among other things, improved climate data, the issuance of sovereign green bonds, and "mandatory sustainability disclosures" will all be leveraged in order to attain this high goal.
Finally, this last point might potentially become a cause of friction for cryptocurrency operators, particularly for miners, who may find themselves under increased pressure to shift to renewable energy sources in countries that comply to the COP26's requirements in the near future.
Given the ambiguity of the language, it is difficult to foresee the extent to which these disclosures will go. Because of the poor publicity bitcoin has received this year as a result of its carbon-intensive mining activities, it is not difficult to envision a scenario in which players such as exchanges could be investigated for offering bitcoin-related services.
Remember that much of China's recent crackdown on cryptocurrency mining and other forms of digital currency trading has been carried out in the name of protecting the environment and meeting environmental obligations.
'The United Kingdom is seeking to become the world's first net-zero aligned financial center,' Sunak said, adding that "it will become important for firms to clearly out how they intend to decarbonize and move to net-zero with their operations."
According to the finance head, a "independent taskforce" will be in charge of overseeing the procedure and reporting back to him. Again, it is uncertain whether cryptocurrencies and its carbon footprint will be studied at this point in time or whether they will not. However, as the Chinese example indicates, nothing is out of the question when it comes to gaining political advantage.
A similar statement was made by Sunak's American counterpart, Janet Yellen, the United States Treasury Secretary, who stated that carbon-intensive economies needed to undergo a "wholesale transition," similar to what Sunak was saying.
Developing countries may well target cryptocurrency mining as a low-hanging fruit in their rush to appear to be doing the right thing — particularly if it can be proved that miners are not shifting to carbon-free or low-carbon energy sources.
Perhaps the most difficult component of this entire process has been the fact that some of the world's most powerful "carbon-intensive economies" have chosen not to travel to Scotland to participate.
Despite the fact that they have stepped in to help partially fill the China-shaped hole in Bitcoin hashrate, both Russia and China, which was formerly the center of gravity of the global mining sector, have decided to skip this year's Bitcoin conference in San Francisco.
No matter how it turns out, Moscow may end up taking measures to bring the mining sector under control regardless of the outcome, since various regions have reported local power-related difficulties, which were mostly blamed on the mining industry itself.
In a press conference as the day came to a close, President Alok Sharma of the United Nations and Patricia Espinosa of the Organization for Economic Cooperation and Development told reporters that the Organization for Economic Cooperation and Development would be wise to update its analysis of how much money had actually been committed to bolstering change in poorer countries in order to take into consideration the pledges made at the Glasgow conference.
Beijing was targeted by Sharma, who claimed that the Middle Kingdom's announcement yesterday that it will focus on avoiding global warming of 2 degrees Celsius rather than attempting to restrict global warming to 1.5 degrees Celsius was a miscalculation.
China commended the United Kingdom's presidency of the United Nations Conference on Climate Change (COP26) as an example of "unapologetically high-ambition" administration.
When it comes to more lighthearted news, Greta Thunberg, the climate change activist who began this week by singing a chorus that included the words "You can stick your climate issue up your arse," has made the decision to refrain from using foul language in the future.
As an alternative, she vows that she will only use expletives that are "net-zero" in nature from now on.