This weekly compilation of news from Mainland China, Taiwan, and Hong Kong aims to select the most significant stories in the industry, including notable projects, regulatory developments, and business blockchain integrations.
Much of the Chinese crypto community was either on vacation in Lisbon or resting from a week-long hangover following the Shanghai Blockchain Week, which came to a close over the weekend. It was a quiet week on the Chinese mainland.
A $130 million hack of DeFi platform Boy X Highspeed, or BXH for short, made headlines last week as the most significant blockchain-related news.
BXH is a decentralized exchange that operates on the BSC, Ethereum, HECO, and OKEx blockchains.
??We are sorry to announce that BXH was attacked on #BinanceChain. Other chains assets are safe.
We are cooperating with BSC and Peckshield to follow up and trace.#BXH @HECO_Chain @BinanceChain @AnyswapNetwork @O3Swap @renprotocol @cz_binance @peckshield pic.twitter.com/jNo8C53DM0

— BXH (@BXH_Blockchain) October 30, 2021
Even stranger than the platform's name is the nature of the hack, which is even worse than the platform itself. It appears that the attacker was able to acquire access to the admin key in some way, which raises a number of concerns regarding the project's security and decentralization.
As a result of this, and the fact that the Chinese initiative claims to have sought the assistance of Chinese law enforcement, there are some who believe the attack was a sting operation carried out internally. BXH has offered a substantial reward of up to $10 million to anyone who can assist in the restoration of the cash.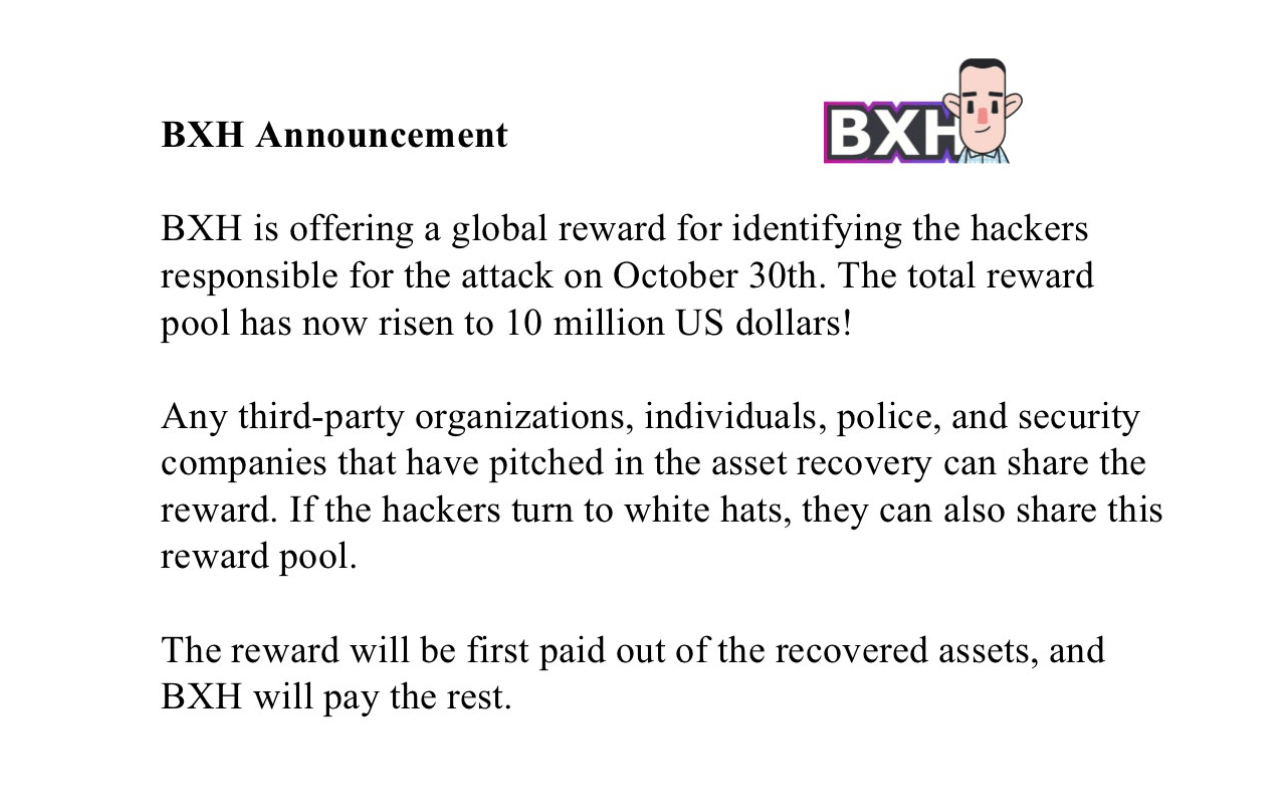 Huobi not giving up on moon mission
Volumes on Huobi have continued to decline, with the exchange occasionally sliding below Coinbase Pro and the Korean exchange Upbit. Huobi accounted for over 60% of total trading volume on FTX last week, although it only accounted for approximately 40% on Wednesday. It also accounts for approximately one-third of the total volume of big competitor OKEx. As of now, Huobi is less than two months away from meeting its own deadline for closing accounts associated with Chinese users. Huobi will have to make significant modifications in order to regain the market share it has lost to exchanges that are less susceptible to regulatory issues.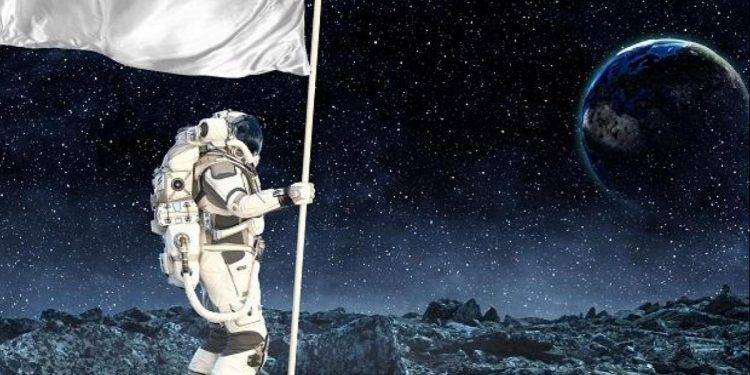 Huobi has announced a contest to send one of its users into space onboard a private spaceship as part of a major marketing campaign.
Although not all of the specifics were disclosed, the announcement comes as the exchange marks its eigth anniversary, making it one of the most established trading institutions in the industry.
PlatOn claims a partnership with Google Cloud
An Chinese public chain has stated on Twitter that it is cooperating with the huge cloud service provider Google Cloud: "One of China's most low-key public chains announced on Twitter that it is partnering with the large cloud service provider Google Cloud:
"We will work together to provide basic application technology and enterprise-level platform services for global users, as well as the research and development in blockchain technology, privacy protection, and ecosystem building."
Due to the fact that it is unknown how much actual reciprocation is occurring on Google Cloud's end, the news did not garner much notice. Although the statement had been made, the token was down approximately 6 percent on Thursday.
Mining in Southeast Asia
In the wake of China's mining crackdown, the Southeast Asian country of Laos is looking into the possibility of cryptocurrency mining. Government and business sector participation in a pilot project predicted to generate around $194 million in revenue for the country's total domestic revenue projected for fiscal year 2022 is anticipated.
Following a June declaration by the Energy Administration of Yunnan that confirmed that the national policy would apply to Yunnan itself, a large number of miners have continued to flee the region.
Though a large number of miners have already left China, contacts suggest that a significant number have remained in the country, waiting to see if the regulatory environment changes or a better opportunity presents itself. Countries such as Laos, for example, are intriguing potential destinations because the restrictions are still relatively unclear. Southeast Asia has traditionally served as a haven for many of China's "offshore" companies, such as gambling and casino games, which sought to operate outside of the reach of government regulations and law enforcement.
CBDC gaining traction
China's central bank is bragging about the popularity of its centralized digital currency, the e-CNY, once again, this time in a positive light. According to announcements made at Hong Kong's Fintech week, more than 140 million individuals now have access to accounts, with more than 62 billion transactions being conducted each year.
This represents a significant increase over the previous year, and it should come as no surprise given the vast number of trial programs that have been implemented across the United States. Point of sale systems at many franchise restaurants and businesses across the country are already displaying Digital renminbi (e-CNY).
It appears likely that this number will continue to climb, putting private applications Alipay and WeChat, both of which claim over 1 billion users apiece, in a position of competition with them. Overtaking those two will be a challenging endeavor, mostly because of the feature-rich nature of the super-apps in question. Nevertheless, the central bank currency almost certainly has a lot more patience, as well as the advantage of having regulatory policymakers on its side, who may tilt the market in its favor.