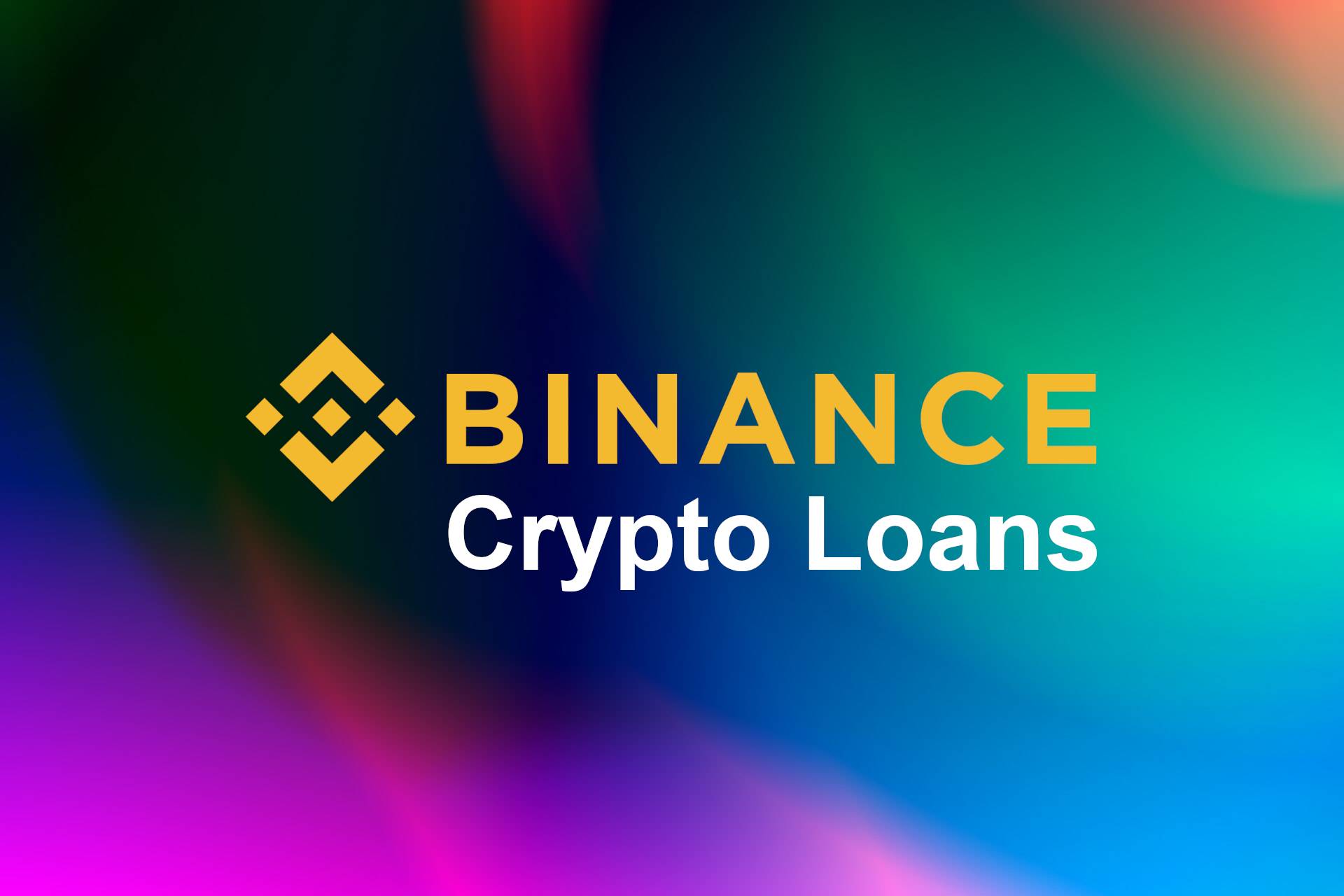 Cryptocurrency loans can be a great way to get more money, which can be used to add to your spot portfolio, trade futures and margin, or earn a lot of money by staking borrowed crypto. The main benefits of Binance Loans are going to be talked about in this article. We'll also talk about what you should think about before taking out a crypto loan.
An introduction to the Binance Loans service.
For example, Binance Loans is a unique financial service that lets people borrow crypto funds by giving up some of their own coins as collateral. While the service is in principle very similar to traditional loan offerings, it is very different in a number of important ways. For starters, Binance doesn't ask its users for a credit score, and it charges very low interest rates of 0.025 percent to 0.040 percent per day on money that users borrow from them. It's important to keep in mind that you can cut the interest rate even more by using the Loans Staking option and by becoming a VIP member. We'll talk about both in more detail in the next parts. In addition, short loan terms, which range from 7 to 180 days, allow for a level of flexibility that isn't usually available with traditional loans.
They have a lot of good things about them.
One of the best ways to get extra crypto capital is to borrow money from Binance Loans. Here are seven reasons why.
1. A wide range of crypto assets can be used.
It's possible to get loans for more than 60 crypto assets by putting up more than 25 different types of digital coins as collateral. Users can choose from big coins like Bitcoin and Ethereum, small coins like Filecoin and Kava, and even stablecoins.
2. A fee structure that is clear and competitive.
Another good thing about Binance's Loan service is that it's clear about how fees work. Also on the Crypto Loans page, users can see how much they'll pay back and how much interest they'll pay over the course of the loan. This way, they know everything about their loan agreement.
3. Loans that are owed.
Binance uses the economic benefits of staking cryptos to pay some of the interest on loans. The exchange does this by moving certain types of collateral to a special wallet that helps run the blockchain network. In other words, people who use currencies that allow staking as collateral pay less in interest on loans when they use these currencies as collateral. In some cases, users don't pay any fees when they borrow crypto.

When people use MDX as collateral to get Bitcoin, for example, they don't pay any interest on the money they get. CAKE, CTSI, DOT, KSM, NEAR, and SOL are some of the other cryptocurrencies that can be used for staking right now.
4. Crypto Loans' BNB holdings are used to figure out how much BNB you have each day.
Last year, Binance changed the way it calculates its users' BNB balances. It now includes their Crypto Loans BNB holdings in its hourly snapshots of their BNB balances. Users can use their BNB as collateral to borrow other cryptocurrencies while still getting the benefits of BNB, like lower trading fees and the ability to participate in Launchpad public sale events.
5. Loan terms that are easy to understand
People who want to borrow money from Binance can choose from five different loan terms that last between 7 and 180 days. It's best to use Binance's loan service for short-term liquidity boosts because the maximum loan term is only half a year.
6. Maximum loanable limits are changed based on the market.
Binance changes its maximum loanable limits often because of the high volatility of crypto markets. At the time of this writing, the maximum amount of BTC that could be borrowed was about 46.5 BTC. There is a page called Crypto Loans where you can see the most up-to-date rates for loans.
7. Risk management in the company
Users have a lot of options for managing their loans and making sure their loan-to-value (LTV) ratio doesn't get too high. Risk management inside Binance Loans is very important. You can read our step-by-step guide to Binance Loans to learn more about how to borrow crypto, how to manage loans, how to adjust your LTV, how to avoid margin calls, and many other important things.
Things to think about before borrowing money from Binance Loans
Before borrowing money to do things like margin trade BTC or staking borrowed BNB, for example, we recommend that you spend some time and effort on the following topics.
Make sure you know how the VIP system works.
Binance's platform-wide VIP system makes it possible to pay less for crypto assets that you borrow from other people. Not only that, but the tiered rewards program has an impact on almost every part of using Binance, from the fees for trading in the spot, margin, and futures markets to the costs of withdrawing money, and more. Binance has a simple reward program: the more VIP status you have, the lower the fees. You can click here to see a full explanation of the VIP system.
On the things you want to borrow money or use as collateral, do your research and find out what they are worth.
At this point, we would like to tell you not to use currencies that you don't understand. There's no doubt that borrowing a digital asset that you think has a lot of promise from your crypto portfolio is a good idea, but it can often be more trouble than it's worth. It's important to do your own research and only borrow cryptos with bigger market caps if you don't know very much about the one you want to borrow.
The bottom line is:
Binance Loans is a simple way to boost your short-term liquidity so that you can trade crypto and take advantage of other profitable opportunities in the space with borrowed money. Keep in mind that if you can, use the loan staking feature and the VIP benefits to get more crypto money for a low price.
Because of this, using Binance Loans isn't always a safe thing to do. Make sure you don't borrow money you can't afford and don't use crypto assets you don't know how to use. A good introduction to Binance Loans should help you decide if you want to try getting crypto loans.

David is a crypto enthusiast and an expert in personal finance. He has created numerous publications for different platforms. He loves to explore new things, and that's how he discovered blockchain in the first place.