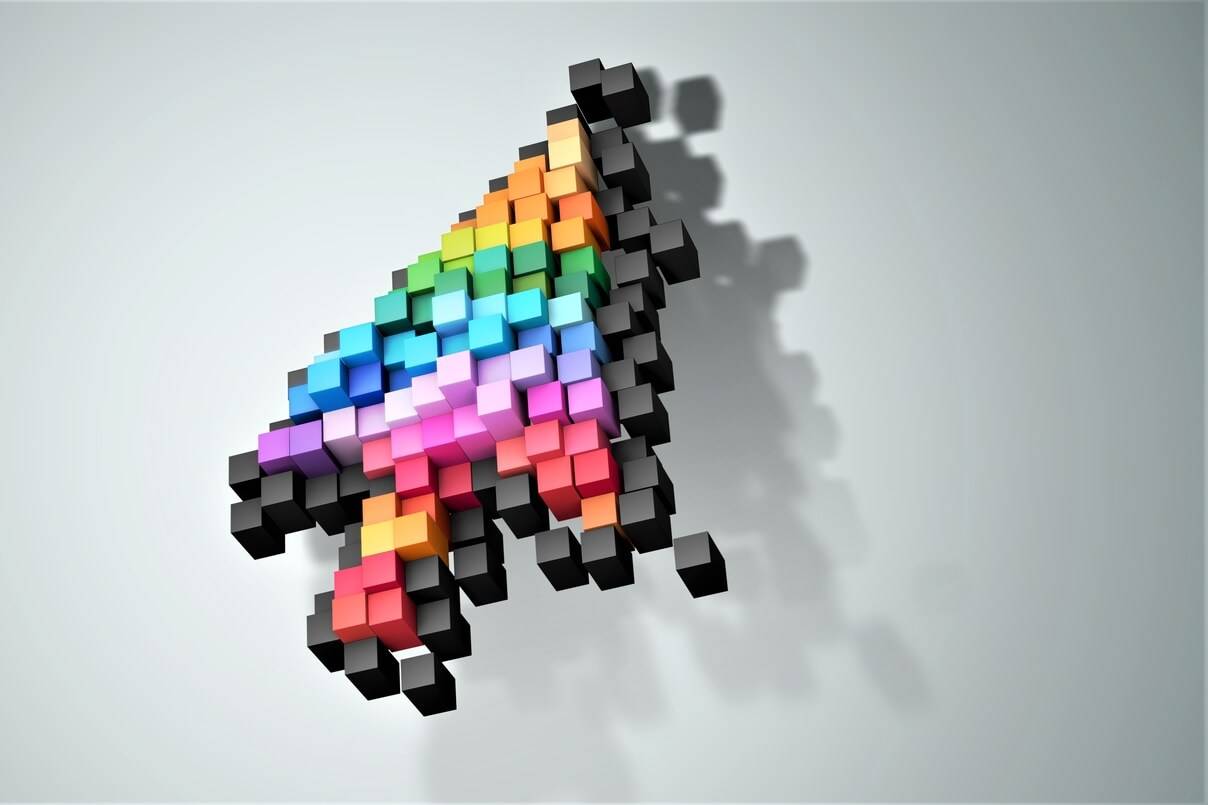 It's possible that 2021 was the year of non-fungible tokens (NFTs).
This year, the NFT market could overtake the traditional arts and antiques markets in sales. It could happen as soon as this year.
One of the newest things in the NFT market is "fractional NFTs," which are supposed to let more than one person own a tokenized asset at the same time. These NFTs are called "fractional NFTs."
Read on to find out more about fractional NFTs and how they can be used.
What are fractional NFTs?
Fractional NFTs (F-NFTs) are cryptographic tokens that show how much of a non-fungible token you own.
To put it another way, F-NFTs let investors own a share of an expensive tokenized item, rather than the whole thing.
Think of it like having shares in a company, but your share is in an NFT.
This is an example of a fractional NFT. You could own a small part of Beeple's "Everydays: The First 5,000 Days" art that sold for $69 million at Christie's.
NFTs can be split up?
Yes.
NFTs can be broken down into smaller parts, which is called fractionalization. This process is called fractionalization.
Fractional, Nftfy, and other platforms already have F-NFTs on them, so you can already find them there.
There are many steps to fractionalization. First, you take an NFT (ERC-721 token), put it in a smart contract, and then make the tokens available to the market as a "F-NFT."
This means that instead of paying USD 500,000 for a single NFT, the money can be split up among 100 people, each paying USD 5,000.
In the NFT market, more people can buy and sell fractional NFTs.
They also make it easier for everyone to get high-value NFTs. They move the chance to own them from people and groups who can afford them to anyone who wants to invest in the NFT space.
In the real world, the Doge NFT was sold.
It was sold for $ 4 million in June 2021. The Doge meme, which is the face of Dogecoin (DOGE), was sold for that amount.
PleasrDAO, the owner of the NFT, made $DOG tokens available in August 2021. Fans of the meme could buy them for as little as $1.
This shows that F-NFTs can be used in the art world.
That's not all. F-NFTs aren't just good for art, either.
Fractional NFTs use cases
Fractional NFTs are based on the sale of art in the form of NFTs.
However, the technology can be used for other things.
F-NFTs and gaming
A lot of the items in play-to-win crypto games can be bought, sold, or traded for real money. Most of them are NFTs.
F-NFTs, on the other hand, have made it possible for multiplayer games like Star Atlas and Axie Infinity to let players work together to buy more expensive items like spaceships and planets in Star Atlas.
In fact, Axie Infinity is already testing this by selling ultra-rare Axies, which are the game's "NFT assets," to people who want to buy them.
People in the community have split up the Axies and sold them through Niftex, a fractionalization platform.
F-NFTs and the metaverse
There is a lot of talk about the metaverse these days.
In the virtual world, companies like Decentraland, Sandbox, and Facebook are building things. There will be a lot of money from the "physical world."
F-NFTs could allow people, groups of people, investors, and even big businesses to work together to buy virtual land and other things in the virtual world. This could happen with F-NFTs.
F-NFTs and real estate
Because of F-NFTs, not only people who own land in the metaverse can get a lot of money.
Using F-NFTs in the real world could make it possible to have a small share of real estate.
But will regulators play ball?
With new things come new problems, especially in new technology fields like crypto and tokenization.
People who work for regulators say that F-NFTs have a lot in common with securities, and that they might be treated as such in the future, even though this isn't yet the case.
There aren't always good things about regulations. Overregulation of this new technology, which could make it easier for people to invest in tokenized assets, could stop its development.