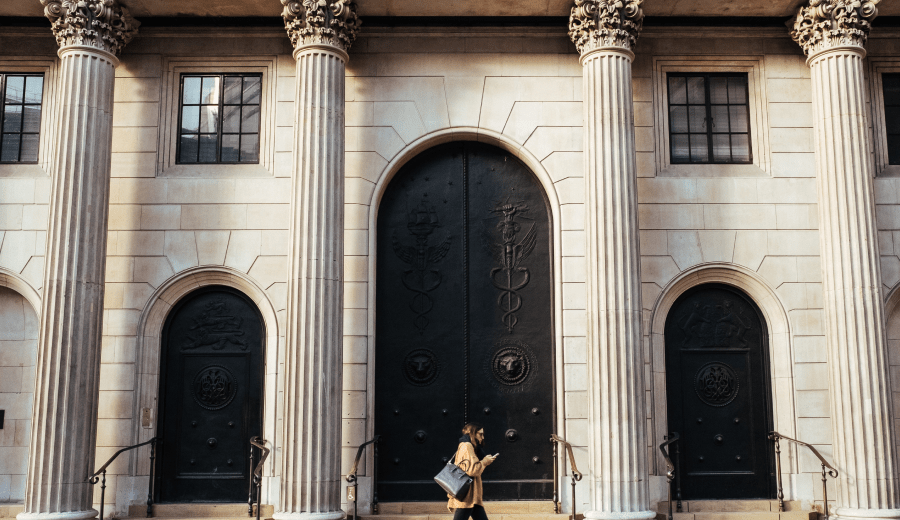 Sir Jon Cunliffe, the Bank of England's Deputy Governor for Financial Stability, discussed the likelihood of another market catastrophe on the scale of the 2008 global financial crisis.
A speech given at Sibos, a financial services industry conference, exhibition, and networking event organised by SWIFT for the financial services industry, the Deputy Governor stated that a massive collapse in the price of cryptocurrencies, with a close out value of almost zero, is a plausible scenario that could spread across the global financial sector like a 'contagion.'
"When something in the financial system is growing very fast, and growing in largely unregulated space, financial stability authorities have to sit up and take notice. They have to think very carefully about what could happen and whether they, or other regulatory authorities, need to act." Sir Cunliffe said.
Sir Cunliffe has been a proponent of the Bank of England owning and using crypto and blockchain technologies in order to mitigate the threats to the country's financial stability presented by crypto. The Bank of England stated in late April that it has been actively investigating central bank digital currencies (CBDCs) in a bid to reinvigorate the country's financial services sector post-Brexit. Sir Cunliffe was later appointed to co-chair a CBDC task force, alongside Katharine Braddick, Director General of financial services at Her Majesty's Treasury, to oversee exploratory work on CBDCs. Sir Cunliffe was reappointed to his post in 2018 after been appointed for the first time in 2013.
Sir Cunliffe has typically been supportive of the idea of a UK digital currency in the form of a stablecoin based on the British Pound. Rishi Sunak, the Chancellor of the Exchequer (finance minister), has even gone so far as to invent the term "Britcoin" for the possible digital currency.
Sir Cunliffe also stated in his address that while the global crypto sector is accelerating its growth, it is also becoming increasingly integrated to the traditional financial system, resulting in the rise of 'leveraged players.'
"Cryptoassets are growing fast and there is rapid development of new applications for the technology. The bulk of these assets have no intrinsic value and are vulnerable to major price corrections. The crypto world is beginning to connect to the traditional financial system and we are seeing the emergence of leveraged players. And, crucially, this is happening in largely unregulated space." says Sir Cunliffe.
Sir Cunliffe believes that the biggest threat to financial stability is not that individual investors are exposed to these as potentially dangerous investments, but rather that large-scale acquisitions and expansions continue to be unregulated, as opposed to previous financial meltdowns such as the 2008 financial crash, which was triggered by the collapse of the sub-prime mortgage market. "The picture is less clear for financial institutions," he says. In comparison, cryptocurrency's current capital flow is valued at approximately $2.32 trillion (USD), which is greater than the $1.2 trillion market in sub-prime mortgage-backed securities in 2008 (see chart below). According to Sir Cunliffe, a global meltdown in the cryptocurrency sector will certainly have a significantly greater impact than the 2008 financial crisis.
"A massive collapse in cryptoasset prices, similar to what we have seen in tech stocks and sub-prime, is certainly a plausible scenario. In such a price correction scenario, the first question that arises is the degree of interconnectedness between crypto and the conventional financial sector." the deputy governor added.
Sir Cunliffe also spoke about the growth of decentralised finance (DeFi) and the regulatory oversight that it will require in the future, noting that the Bank of England, in addition to CBDCs and stablecoins, has begun to investigate this sector as well.
"DeFi is still in its early infancy but its rapid growth means that regulators, domestically and internationally, need to think seriously now about the risks of a broad range of financial services being effected through DeFi platforms and how to ensure risks are managed in the DeFi world to the same standards as they are managed in traditional finance." Sir Cunliffe shares.
According to Sir Cunliffe, while crypto technologies do present a limited risk of financial instability, regulatory bodies and governments should take proactive steps to develop and implement standards and regulations that would enable the crypto sector to be managed and regulated in the same way that traditional finance is managed and regulated.
Disclaimer: This article is provided for informational purposes only. It is not offered or intended to be used as legal, tax, investment, financial, or other advice.