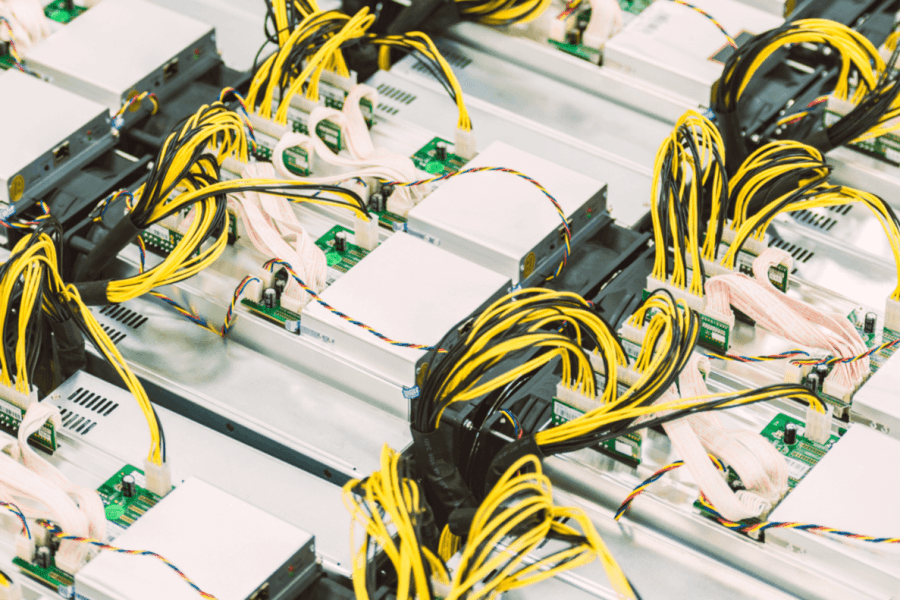 Bitcoin mining businesses have been reaping considerable gains as the price of bitcoin (BTC) approaches yet another all-time high before its latest decline, and as a result of the recent reorganization of hash power distribution following China's bitcoin mining ban last summer.
Therefore, adding a little amount of exposure to bitcoin mining companies may be the best strategy for equity investors who want to diversify their stock portfolios by including bitcoin-related exposure.
Continue reading to learn about a list of prospective bitcoin and cryptocurrency mining stocks.
Top Bitcoin & Crypto Mining Stocks
Currently, you can invest in a small number of mining businesses that trade on stock exchanges in the United States, Canada, and Europe.
Following is a list of seven major bitcoin and cryptocurrency mining stocks that have been highlighted based on their market size, price performance, and relevance to the sector
Nvidia Corporation
Nvidia is one of the most important firms in the crypto mining industry. Nvidia is a semiconductor manufacturer. The company does not mine its own materials. Nvidia, on the other hand, manufactures General Processor Units (GPUs), which are frequently employed in ethereum (ETH) mining operations.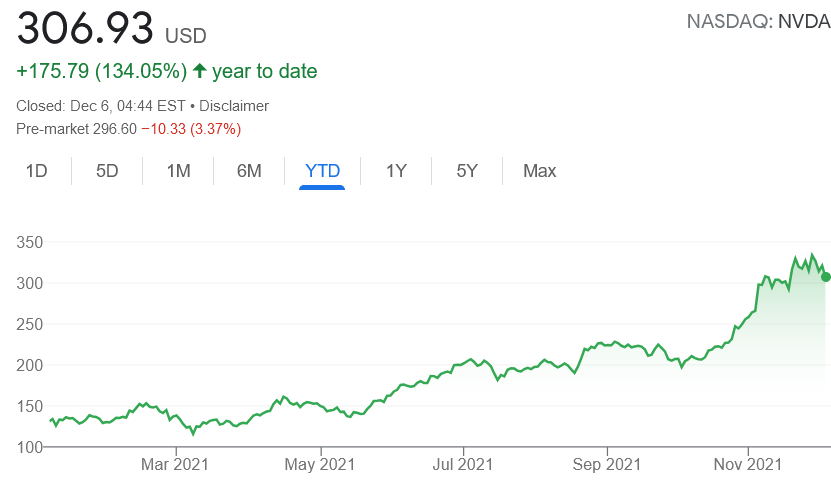 When cryptocurrency mining began to gain popularity, Nvidia's graphics processing units (GPUs), which were initially designed primarily for gaming, were able to support the Bitcoin mining process. Today, however, the company sells a graphics processing unit (GPU) that is specialized to cryptocurrency mining, demonstrating its commitment to its crypto clients. Nvidia has a market capitalization of around USD 767.32 billion at the time of writing.
Hut 8 Mining Corp
Hut 8 is one of the largest holders of self-mined bitcoin in North America, with a total holding of over a million bitcoin. The company's mine-and-HODL strategy has assisted in the stock's significant increase in value in 2021.
The bitcoin mining company is situated in Canada, and it was listed on the NASDAQ stock exchange in June of this year. Hut 8 saw a 263.5 percent growth in revenue from the previous year, while also seeing a 230 percent gain in operating income, bringing the total to CAD 8.12 million in the second quarter of 2021. (USD 6.35m). It has a current market capitalization of CAD 1.99bn (Canadian dollars) (USD 1.56bn).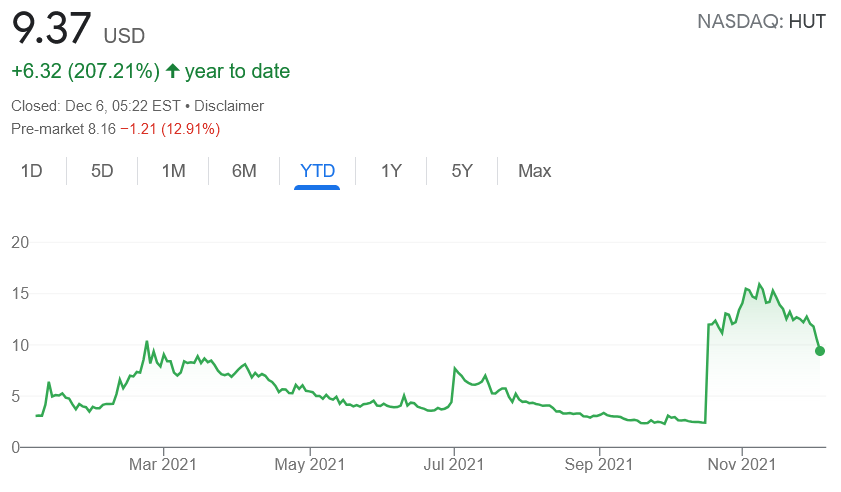 HIVE Blockchain Technologies
HIVE Blockchain Technologies is another bitcoin mining firm that you might want to consider include in your stock portfolio.
The company's headquarters are in Vancouver, Canada, and it has mining operations in Sweden and Iceland, as well as a presence in other countries. HIVE became the world's first cryptocurrency mining firm to go public in 2017, when it was listed on the Toronto Venture Exchange and afterwards on the NASDAQ.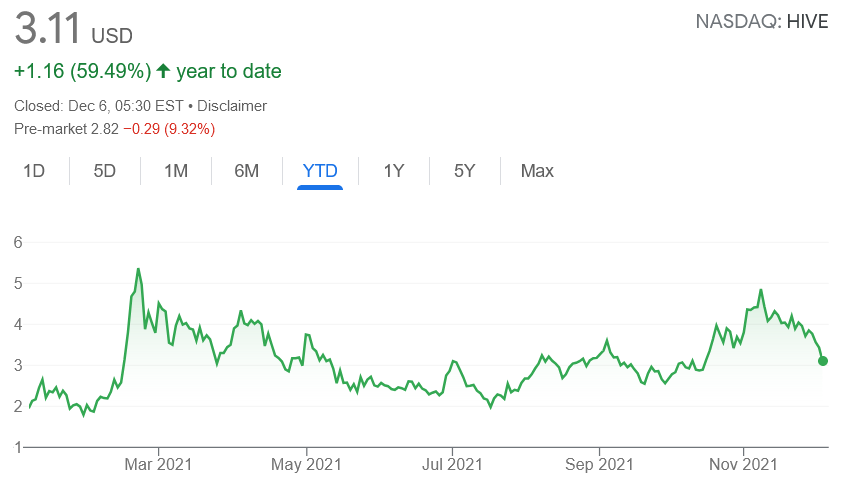 HIVE's mining farms are notable for the company's efforts to incorporate renewable energy in its operations, which distinguishes it from the competition. Furthermore, the strategic positioning of the company's facilities in locations with milder temperatures is part of the company's sustainable business plan.
Recently, HIVE invested in the purchase of 6,500 bitcoin mining equipment, with the potential to increase their bitcoin mining capacity to 3 EH/s by March 2022 if the investment is successful. In terms of market capitalization, the corporation is worth USD 1.55 billion.
Canaan
Bitcoin mining firms can improve their mining capacity with the assistance of Canaan, which provides them with crypto-mining hardware.
The technological company is primarily concerned with the creation of ASIC high-performance computing chips, the conduct of chip research and development, the production of computing equipment, and the provision of software solutions.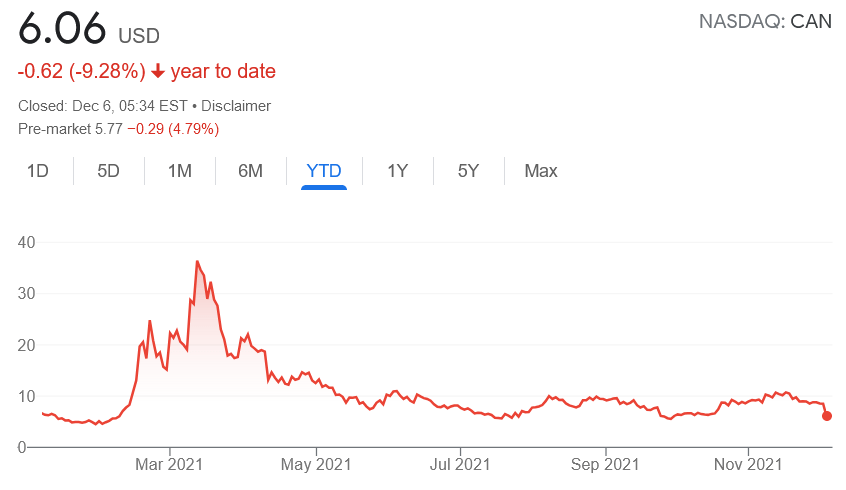 Last year, the business released two devices that made significant improvements to the bitcoin mining process: the world's first 7nm ASIC chip and the first commercial edge AI chip based on the RISC-V architecture (RISC-V architecture). The ASIC chip improves the energy efficiency of the mining process, while the RISC-V chip further strengthens the ASIC's potential for improving the efficiency of computing operations in general.
Canaan announced a record-breaking revenue of USD 167.5 million in the second quarter of 2021, and the company presently has a market value of USD 1.03 billion.
Northern Data
Northern Data is a German technology business with its headquarters in Frankfurt. The company's high-performance computing solutions are used in a variety of sectors, including machine learning, big data analytics, online gaming, and bitcoin mining, among others.
Northern Data purchased Bitfield – a bitcoin mining startup in which it received an equity stake ranging from 86 percent to 100 percent – in September 2021 in order to grow its bitcoin mining operations and hence its overall bitcoin mining business. In addition, the business intends to deploy a total of 26,000 brand-new miners in Canada and the United States by the second quarter of 2022. Northern Data has a market valuation of EUR 2.21 billion at the time of writing (USD 2.5bn).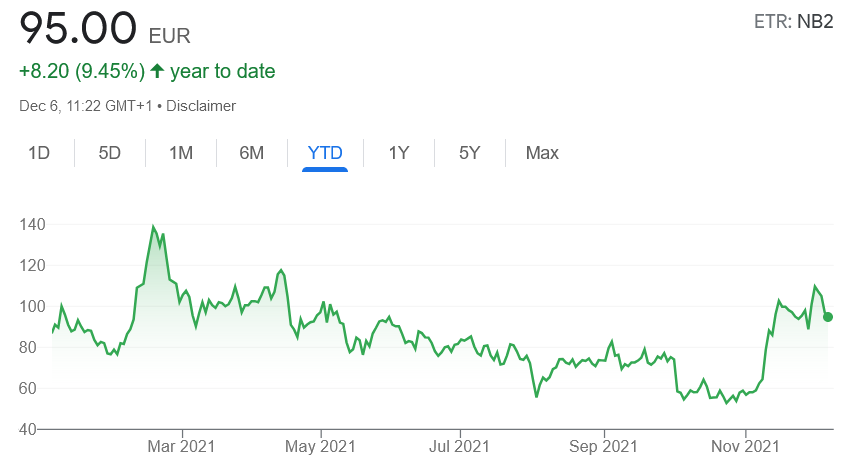 Bitfarms
Bitfarm is a Canadian bitcoin mining company that operates computing centers in the province of Quebec. Bitfarms also owns Volta Electrique, a company that is completely committed to supplying Bitfarm with renewable energy, which is used to power 99 percent of the company's bitcoin mining operations.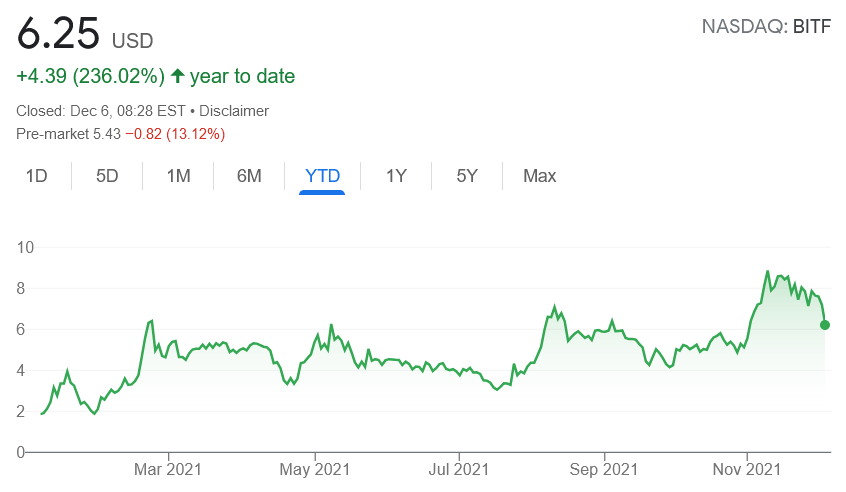 According to the company, which is believed to be one of the major bitcoin miners in the United States, it has mined BTC 2,750 or more in 2021 and expects to attain 3 EH/s power by the first quarter of 2022 and 8 EH/s power by the end of that year. This will be made possible in part by their intention to build two additional facilities, each of which will have the potential to add 78 megawatts to their total installed capacity. Bitfarm has a market capitalization of CAD 1.54 billion at the time of writing (USD 1.22bn).
Marathon Blockchain (MARA)
Marathon Blockchain is committed to the goal of energy conservation and efficiency in order to improve bitcoin mining. MARA, based in Las Vegas, Nevada, conducts one of the largest mining operations in North America, with a workforce of over 2,000 people.
In addition, the company operates a mining pool known as 'MaraPool,' which allows cryptocurrency miners to pool their computing capabilities in order to boost their mining income. MaraPool is certified by a third party to guarantee that it is secure and that it operates transparently.
By the second week of November, MARA had approximately $7,453 in BTC and a mining fleet of 27,280 operational miners capable of producing up to 2.96 EH/s. According to the firm, by 2022, it intends to have approximately 133,000 operational miners producing 13.3 EH/s. Marathon has a market capitalization of USD 4.27 billion at the time of writing.