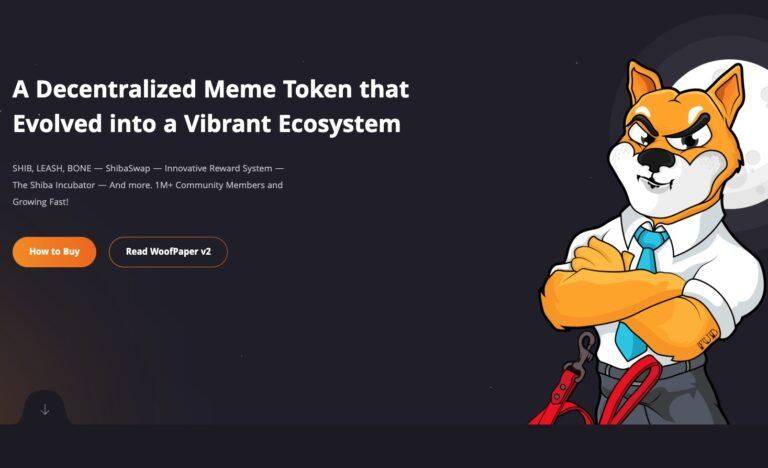 As Shiba Inu ($SHIB) popularity has soared, its price has surged (roughly 44.25 million percent in the year-to-date period).
This has resulted in the quick adoption of $SHIB as a payment method by merchants worldwide.
What Is Shiba Inu ($SHIB)?
When South Korean cryptocurrency exchange Korbit announced on November 23 that it would list $SHIB:
"SHIB is a Dogecoin-inspired project.
Ryoshi, an anonymous developer, coined the motto "Experiment in decentralized government" in August.
Although it claims to be a Dogecoin competitor in the same way that it benchmarked Dogecoin, there are a few key distinctions, the most notable being that it is a meme currency with a pet dog as its mascot.
To begin, because ShibaInu is an ERC-20 token based on Ethereum, it can be readily incorporated into the Ethereum ecosystem and used in a variety of ways.
ShibaSwap, a decentralized exchange (DEX), has been created, along with a ShibaInu incubator that fosters artists and an NFT collection that can be purchased using ShibaInu tokens.
Second, unlike Dogecoin, which functions on its own mainnet after forking from Litecoin, ShibaInu leverages the Ethereum network's security.
Third, Uniswap's liquidity pool was used to distribute ShibaInu evenly.
As a result, Etherscan verifies that token holders enjoy a high degree of decentralization.
$SHIB in Venezuela
On June 16, $SHIB Informer published a story detailing how businesses in this South American country — which has been experiencing hyperinflation since 2016 — first adopted $SHIB.
"The business owners who started this are also $SHIB holders, so they contacted the Venezuelan SHIB community to figure out how to make this work," a member of the $SHIB group in Venezuela explained.
The report said, "At the time of this article's publication, at least 15 locations are accepting $SHIB."
They sell fast food, liquor, hardware, electronics, office supplies, and a variety of other items in those locations."
Alejandro Yañez, proprietor of the Choripan Food Truck and arguably Venezuela's first business owner to accept $SHIB as payment, told $SHIB Informer: "We don't fear the new; we dread the static, because life pushes you every day."
You may either move forward or wait till the end of your life to decide, which is why we choose to support $SHIB and its ecosystem.
We view it as a community effort run by the community for the community.
On June 4, we completed the first of many transactions that we expect to conduct in our country.
Today's sale was straightforward, but we were nevertheless ecstatic to be doing something new for the first time, and we are certain that this was a wise move.
It was not only a'sale.'
It was a method for us to demonstrate our belief that something awaits us in the moon."
On October 11, Shytoshi Kusama, the Shiba Inu project's pseudonymous lead, tweeted about how much he is enjoying the adoption of $SHIB in Venezuela after a Venezuelan $SHIB HODLer informed him about another new business (dubbed "El Bunker") that had recently begun accepting $SHIB as payment.
The same source announced on November 24 that there was a special "Shiba Zone" being built in Venezuela, where every merchant accepts $SHIB.
Several days later, we had more details about the Shiba one, namely that it will consist of more than 10 businesses and it will be located in the Bolívar State.
Then, on December 10, the Shiba Inu community found out that there were now 100 businesses in Venezuela accepting $SHIB and the 100th one is "Hotel la Estación Tucacas" in the island Morrocoy.