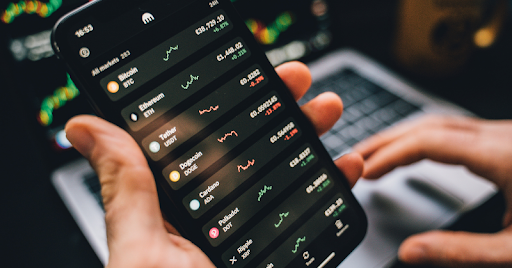 The decentralized finance (DeFi) business has grown dramatically over the previous year and reached incomprehensible heights. To put this in context, during the course of 2021, the entire amount of money invested in this field increased from $25 billion to over $108 billion, which is rather impressive given the sector's youth.
In this regard, it's worth noting that DEX aggregators – abbreviation for Decentralized Exchange aggregators — have recently garnered a lot of traction.
They are essentially platforms that operate on a blockchain-as-a-service (baas) paradigm and enable their customers to access a variety of unique crypto-finance products through a centralized interface. We will discuss some of the best and most prominent DEXs on the market today in this article, so without further ado, let's get straight to the point.
RocketX
RocketX can be regarded of as a 'hybrid liquidity aggregator,' providing consumers with the best of both worlds, i.e. seamless access to a variety of centralized and decentralized crypto platforms. Users can now obtain a high level of financial liquidity at the touch of a button due to the employment of this new setup.
Rocket X operates by leveraging order books from a variety of famous trading desks, which enables it to offer not only the best prices available but also to reduce any slippage-related concerns.
Additionally, the platform is the first of its type to handle multiple chains, cross-chain swaps, and token bridges, allowing users to easily interact between different ecosystems. Finally, RocketX is completely licensed and complies with all applicable regulations.
Atani
Atani is one of the most popular DEXs operating within the rapidly increasing Solana ecosystem today, as it incorporates a number of technical characteristics that crypto fans appear to be seeking these days. To begin, the platform has a number of 'advanced order' capabilities, including a stop-loss module and an automated profit-booking facility (amongst many others).
Additionally, the platform enables users to conduct technical analysis at the touch of a button, enabling them to make better informed investing decisions.
Finally, Atani's DEX has a robust portfolio tracker and a price alert module that enables users to quickly optimize their gains.
PancakeSwap
PancakeSwap is one of the most popular DEXs functioning on the Binance Smart Chain (BSC) nowadays. Its primary purpose is to facilitate BEP-20-related token transactions. The platform utilizes an automated market maker (AMM) architecture, which enables users to trade against a liquidity pool comprised entirely of customer funds. Additionally, it is worth noting that the protocol is routinely inspected by CertiK, one of the most well-known smart-contract security businesses on the market today.
1inch
One of the most widely used DEX aggregators, 1inch provides favorable exchange rates to its users by identifying effective switching routes across a variety of various trading platforms. Additionally, from an operational aspect, it's worth noting that the platform was built to run on both the Ethereum and Binance Smart Chain (BSC) networks, allowing users to diversify their trading options.
Uniswap
Uniswap is the undisputed pioneer of this list, having been one of the first DEX protocols to establish a foothold in the rapidly developing decentralized finance market. The platform, which is built on top of the Ethereum ecosystem, enables users to conduct automated token trades. From an operational aspect, it's worth noting that the system utilizes a functional paradigm that enables the platform's native liquidity reserves to be pooled, allowing users to access a high degree of monetary in/outflow at any one time.
dYdX
Our list concludes with dYdX, a decentralized exchange that makes use of a highly complex smart contract system that is routinely reviewed by reputable third-party cybersecurity organizations. As a result, the platform ensures an extremely high level of data privacy, security, and openness. Additionally, it should be mentioned that dYdX is incredibly efficient and has a simple user interface that anyone — regardless of technical ability or crypto skill — can use.
Disclaimer: This article is provided for informational purposes only. It is not offered or intended to be used as legal, tax, investment, financial, or other advice.