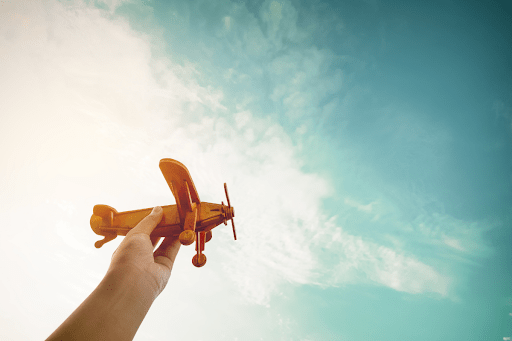 NFTs have evolved much beyond their basic label of "expensive artwork." Along with the remarkable growth of the DeFi ecosystem, recent years have seen a surge in demand for NFTs.
Beyond artwork, the NFT market has extended, establishing a foothold in a variety of industries, including gaming, sports, music, and even real-world commodities. Indeed, in 2021, some projects integrated the TradFi and DeFi ecosystems by tapping into the world of real-world assets (RWA).
The expansion does not stop at the addition of new primitives. With the metaverse concept gaining hold in 2021, NFTs are soon becoming the preferred method of accessing the undiscovered realms of individual blockchain game universes. Add to that the usage of NFTs for content sharing, subscription services, and fundraising options, as well as the yet-to-be-explored potential of smart contracts, and it's easy to see why the NFT ecosystem is establishing itself as a dominating blockchain sector.
Additionally, a rising number of open-source projects have reached the mainstream market, lowering the barrier to entry for blockchain technology. Almost anyone can now manufacture thousands of distinct NFTs in a matter of minutes, courtesy of AI-driven systems.
For example, Nvidia, the world's largest GPU manufacturer, recently made its metaverse-building platform Omniverse available for free to individual users, makers, and artists. Simultaneously, metaverse projects such as The Sandbox enable people to develop and design their own metaverses. These results demonstrate unequivocally that as the metaverse and Web3 converge in the future, NFTs will be key components of both ecosystems.
Parallel to the exponential growth of NFTs, the number of secondary NFT marketplaces is also exponentially growing. NFTs are no longer exclusive to the Ethereum network; they have spread to other prospective third-generation blockchain networks as well.
Having said that, below are a few potential NFT initiatives that are expanding the application space for NFTs.
Offering Complete Control Over Content and Monetization to Creators
The Web2 environment is replete with social media platforms and forums. However, the bulk of these sites are governed by centralized institutions, which by design restricts users' rights significantly. For example, it is becoming increasingly frequent for authors to face unjustified censorship and copyright violations, resulting in the demonetization of their work.
Creaton is a Web3-based system that tries to solve this reality by giving content creators complete control. Creaton, being a completely decentralized content sharing platform, enables producers to tokenize their work in the form of NFTs. These NFTs can then be securely kept in Arweave's completely decentralized content storage solution, which utilizes NuCypher technology to encrypt them. Only subscribers to the author are able to decrypt and access content that includes these features.
Creaton, which is based on the Polygon network, provides lightning-fast transaction speeds and extremely cheap gas costs. Additionally, the site has integrated Superfluid's decentralized payment method to ensure that creators receive their payouts immediately, in contrast to the Web2 ecosystem's monthly payout scheme.
Additionally, Creaton enables creators to control access to their works through the use of smart contracts and value-added blockchain technologies that eliminate arbitrary prohibitions, censorship, and payment delays, among other things.
Unlocking Novel Opportunities For Creators Of Short Video Content
Apps for creating short video content, such as TikTok, have exploded in popularity in recent years. However, the centralization issue remains unresolved. While creators have the option to monetise their work, this is at the discretion of the app's decision-makers.
Chingari, the Indian short-video platform, has positioned itself as the go-to destination for content creators by combining blockchain technology and the strength of NFTs. The network launched India's first social media token, the $GARI currency, which serves as the key driver of the entire ecosystem.
Unlike other Web2-based short-video platforms, Chingari empowers creators by granting them complete control over their content and providing them with a varied range of revenue-generating alternatives. Content providers can use the $GARI token to host NFT sales, unique goods offerings, and much more.
The platform is backed by a number of high-profile investors, including Bollywood celebrity Salman Khan, Swordfish Investments, and FJ Labs. With over 100 million downloads since its introduction, Chingari has established itself as India's fastest-growing app. Additionally, the platform raised $15 million in a recent fundraising round led by Republic Capital and is the world's first token to launch simultaneously on six exchanges.
Introducing A Whole New Set Of Utility Functions To NFTs
As the NFT frenzy grows, investors are looking for newer methods of purchasing, selling, and trading their assets. To address this requirement, Infinity, a community-driven NFT marketplace, has emerged as a possible platform for accelerating NFT adoption on a broad scale.
The platform is a DAO-controlled marketplace that also functions as a protocol and treasury, as well as a platform for programmable NFTs. According to experts, the next big evolution of NFTs will be a focus on the highly unappreciated potential of programmable NFTs, which can be "programmed" to alter and adapt over the course of the NFT's existence.
Due to the fact that Ethereum's problematic conditions remain front and center as the network sluggishly implements its improvements, prominent NFT markets such as OpenSea are having a difficult time. In comparison to other marketplaces, Infinity charges reduced fees, with all earnings going straight to the community-controlled DAO, as opposed to other marketplaces, where all proceeds are dispersed among the platform's team members. Additionally, it enables existing OpenSea users to advertise their NFTs for free, as it leverages OpenSea's smart contracts and removes new smart contract risks, hence reducing the need for gas.
Solving The NFT Royalty Issue
Despite the increasing financial significance of NFTs, the lack of interoperability among separate NFT markets frequently results in large royalty losses for NFT inventors. While marketplaces allow artists to include royalties when minting their NFTs, the royalty payout for subsequent sales is only valid if the subsequent sales occur on the same platform as the NFT was originally minted.
As a result, producers have no practical way of tracking subsequent sales or claiming royalties if a buyer resells the NFT for ten times the original price on another platform. CXIP addresses this issue by its minting-as-a-service (MaaS) solution, which enables creators to add royalties through the use of its bespoke "PA1D" smart contracts.
The platform is intended to address the issue of inequitable royalty distribution regardless of where the NFT was initially produced or sold. The PA1D smart contracts may be shared across markets inside the blockchain ecosystem, providing producers with a simple mechanism to track NFT transactions and guarantee they are compensated appropriately for their labor. The platform's API enables customers to mint NFTs with cross-market royalties, authenticity, immutability of the payload, counterfeit prevention, and copyright registration.
CXIP will shortly launch the largest-ever NFT DAO for creators, comprised of prominent artists and celebrities such as Pharrell Williams, Chad Knight, CXIP co-founder Jeff Gluck, and Jen Stark, among others.
This content is provided solely for informational reasons. It is not meant to serve as legal, tax, investment, financial, or other professional advice.