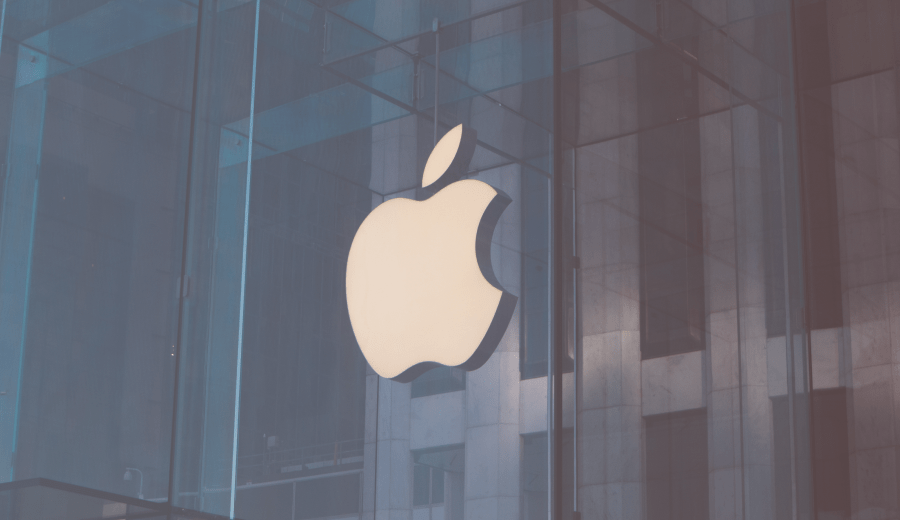 Apple's infamous App Store restrictions have evolved into a new issue in which it has backtracked on previously implemented policies to block Gnosis Safe, a crypto wallet app, citing the wallet's ability to host NFTs through iOS devices.
The iOS App Store has blocked an update to Gnosis Safe's mobile app, according to initial reports from Lukas Schor, a product developer at Gnosis Safe. Apple cited the app's capability of providing access to "previously purchased digital content," such as NFTs, that had been purchased on a platform other than the app store.
Apple is blocking a release of our @gnosissafe mobile app because we display NFTs in it. After 2 weeks of back-and-forth, I felt that we need to talk publicly about this to raise awareness.

See the thread for details and why this might affect other wallets and apps as well. ?

— Lukas Schor | Gnosis Safe (@SchorLukas) September 14, 2021
The prohibition is in accordance with Apple's standards and policies on digital content distribution. However, it should be noted that the Gnosis Safe mobile app has been offering the aforementioned service from an earlier version, which has resulted in the policy review being delayed. A further tweet from Schor addressed the situation, stating that their app's most recent upgrade was performed to enable connections via the Ledger Nano X hardware crypto wallet and that the display of user-owned NFTs has been available for "several months" prior to Apple's announcement.
The update included a new way to connect a Ledger Nano X via Bluetooth to the app, so it had nothing to do with NFTs in the first place. We display user-owned NFTs in our app already for many months. Nevertheless, we answered the questions and outlined our NFT feature.

— Lukas Schor | Gnosis Safe (@SchorLukas) September 14, 2021
Following Schor's correspondence with Apple, it has been revealed that apps published on the Apple ecosystem, for both iOS/iPadOS and MacOS, cannot provide any access to cryptocurrency and cryptocurrency-related services, even if they were purchased by a user prior to the user's digital assets being stored and secured in a crypto wallet such as Gnosis Safe. A digital asset (or digital content as NFTs are classed by Apple's policy language) can only be acquired from within the Apple ecosystem, which means that it must be purchased through integrated payment methods recognized by Apple. This is the only exception to the rule.
"If you choose not to implement in-app purchase, it would be appropriate to revise your app so that it does not access previously purchased digital content," Apple said to Gnosis Safe.
The implications of Apple's App Store policies on the cryptocurrency and blockchain industries were detailed in a previous report from CryptoDaily, which included information on a recent lawsuit involving a similar matter that involved Apple and Epic Games, the game development studio behind Fortnite.
Judge Yvonne Gonzalez Rogers presided over the case, which resulted in a permanent injunction against Apple on September 10, 2021. The ruling states that developers (such as Epic Games and Gnosis Safe) will no longer be permitted to prohibit users from clicking on links or receiving other communications that direct them outside of Apple's in-app purchasing ecosystem.
"The Court concludes that Apple's anti-steering provisions hide critical information from consumers and illegally stifle consumer choice. When coupled with Apple's incipient antitrust violations, these anti-steering provisions are anticompetitive and a nationwide remedy to eliminate those provisions is warranted." Rogers stated.
It is important to note that Apple charges app developers a fee ranging from 15 percent to 30 percent on all in-app purchases, regardless of whether the transactions are done through in-app items or services or in return for digital goods.
As a result of this regulation, there are various implications for the adoption of NFTs and other crypto-related services in an environment as widely used as Apple's.
It is specifically stated in Section 3.2.1 of Apple's App Store Review Guidelines that "a gift that is connected to or associated at any point in time with receiving digital content or services must use in-app purchase" (vii), while it is also stated that "apps used for financial trading, investing, or money management should be submitted by the financial institution performing such services" (viii).
While Section 3.1.5 (Cryptocurrencies) of the same document states that I Wallets: Apps may facilitate virtual currency storage, provided they are offered by developers enrolled as an organization," non-fungible tokens (NFTs) may or may not be classified as 'virtual currency,' given that NFTs may be considered as digital assets that do hold value determined by the NFT market and are not considered to be fungible.
Disclaimer: This article is provided for informational purposes only. It is not offered or intended to be used as legal, tax, investment, financial, or other advice. Opinions stated herein are solely of the author's, and do not represent or reflect CoinNewsDaily's position on the matter.