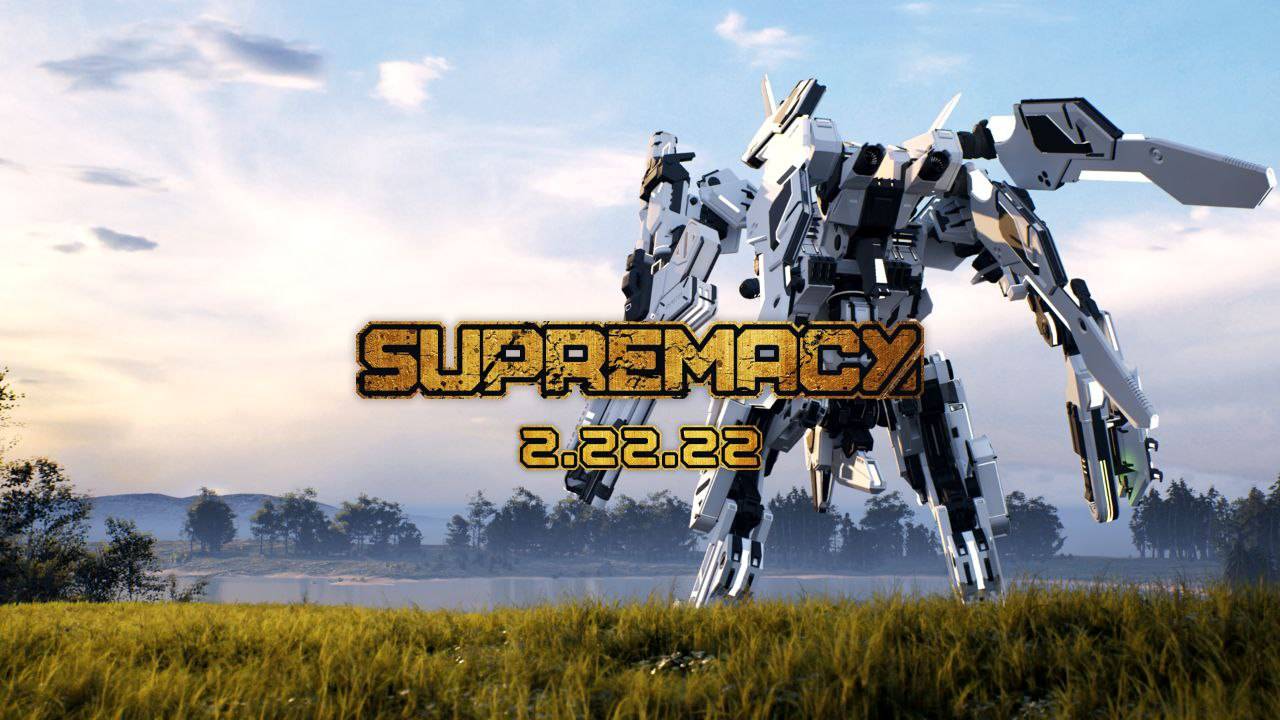 A new game platform is entering the metaverse space race with a bang.
A new metaverse gaming platform is allowing gamers to have a more equitable share of the metaverse pie, according to the developers. Supremacy, which will be launched on February 22nd, will introduce a circular economy that will assist gaming tokens preserve their value over the long term. Taking advantage of the benefits of in-game economic simulation, players have the opportunity to make money by either watching or playing the game. Using the power of blockchain technology, Supremacy is pushing the boundaries of how far game worlds can connect with the real world and how far they can interact with each other.
Who is the mastermind behind Supremacy?
It is the creation of Ninja Syndicate, an Australian game and metaverse development studio that is still in its early stages. Formed by Alex Dunmow and John Nguyen in order to bring the concept of Supremacy to reality, they have assembled an industry-leading team of game designers, Web3 enthusiasts, and software developers. Ninja team members spent years inventing, building, and deploying highly technical business platforms, including as data management systems, business analytics systems, blockchain projects, and user experience software, before conceiving about the future of the metaverse.
Supremacy is positioning itself to raise $17 million through the public presale of the SUPS game utility token, which will be available to the general public. It is possible to convert in-game assets into NFTs, allowing gamers to gain control over a portion of the $50 billion worldwide gaming market for in-game purchases and content. In an interview with Entrepreneur, Alex Dunmow, CEO of Ninja Syndicate, stated that the company's mission is to enhance people's lives via the use of technology.
It doesn't matter whether you agree with it or not, what we know as the Metaverse will eventually be inhabited by everyone and will be the site of the birth of new economies and even digital country states." Dunmow expresses himself.
'We want to be trailblazers in this field by providing players with the unique potential to produce actual value for one another through their creative abilities and gaming prowess,' says the developer.
"Supremacy will not only be a pleasurable way to spend your time, but it will also serve as an extension of your home, your workplace, and your personal life," says the author.
The crypto community provided early support for the project.
Mati Greenspan is an early supporter of Ninja Syndicate's mission and is thrilled about what the organization is striving to accomplish. Recent announcements from the Founder and CEO of Quantum Economics have included a relationship with the gaming platform.
According to Greenspan, "This is not only a play-to-earn game, but it is also a watch-to-earn game, which means that players will be able to make money simply by watching the war robots fight one other."
Fans will be divided into factions and teams in a manner similar to The Hunger Games, with the opportunity to airdrop gifts into the action.
What exactly is Supremacy?
Supremacy is a series of battle games that take place on Earth in the year 2149 and are enabled by the metaverse. It is made up of a number of different game platforms that each replicate a different element of the metaverse. Players can sit back and watch, strategize, purchase and sell resources, or participate in real-time conflicts, among other things. The games have been created to be accessible to a wide range of players; everyone from role-playing gamers to spreadsheet nerds to strategy masterminds to gaming generalists will find something to enjoy.
There are four main areas that the Supremacy gaming platform focuses on:
Combat, resource management, player management, and other typical gaming aspects are all included in the action.
Economy – a simulation of the economy that is close to reality.
Mechanisms for obtaining votes from the audience for entertainment
System of utility – earn and play systems
In the Supremacy metaverse, economic activity is governed via two in-game exchanges: one where players can trade for materials that are used in the game, and another where they can purchase non-financial tokens (NFTs) to use in the game. Both exchanges make use of the Supremacy money, which is a utility token known as SUPS. The NFTs utilized in Supremacy are game assets that may be minted onto the Ethereum (ETH) blockchain and sold on decentralised NFT exchanges such as OpenSea for ETH, as well as on other cryptocurrency exchanges. NFTs can also be swapped for SUPS via the NFT exchange that is available in-game.
What is it about the Supremacy economy that is beneficial to gamers?
Supremacy gives participants with a complex economic opportunity that replicates the motions of a decentralized market economy, allowing them to prosper. SUPS benefits from a circular flow model of token supply, as opposed to the traditional'mint and burn' approach of token supply and high inflation token payouts. The game largely simulates economic principles through the use of algorithms. That is, the Supremacy metaverse functions as a healthy economy that is constantly monitoring several economic indicators and making adjustments as needed to control economic factors such as current token supply, price inflation, and the supply and demand of resources, goods, and services, among other things.
Pre-sale of public tokens has been announced.
During the month of December, Ninja Syndicate announced the debut of the Supremacy gaming platform to the Australian cryptocurrency community. The introduction of Battle Arena, the first game in the Supremacy metaverse, marks the beginning of the global roll out.
On February 22, 2022, the day of the global launch of the SUPS utility token, a highly anticipated public auction of the token will take place. The offer is only available to Battle Arena players who have successfully completed their trial and have discovered the way to become an Alpha Citizen. For further information, please see the Supremacy website at http://supremacy.game.
Contact Information for the Media:
Renowned sales executive Lan Tran is the CEO of Ninja Syndicate.
Perth, Australia is a city in the country of Australia.
Send an email to [email protected] Phone: 0412 026 208 (Australia).
Disclaimer: This is a sponsored news release that is being distributed solely for informative purposes. In addition, it does not represent the views of Crypto Daily, and it is not intended to be used in the capacity of legal, tax, investment, or financial advice.