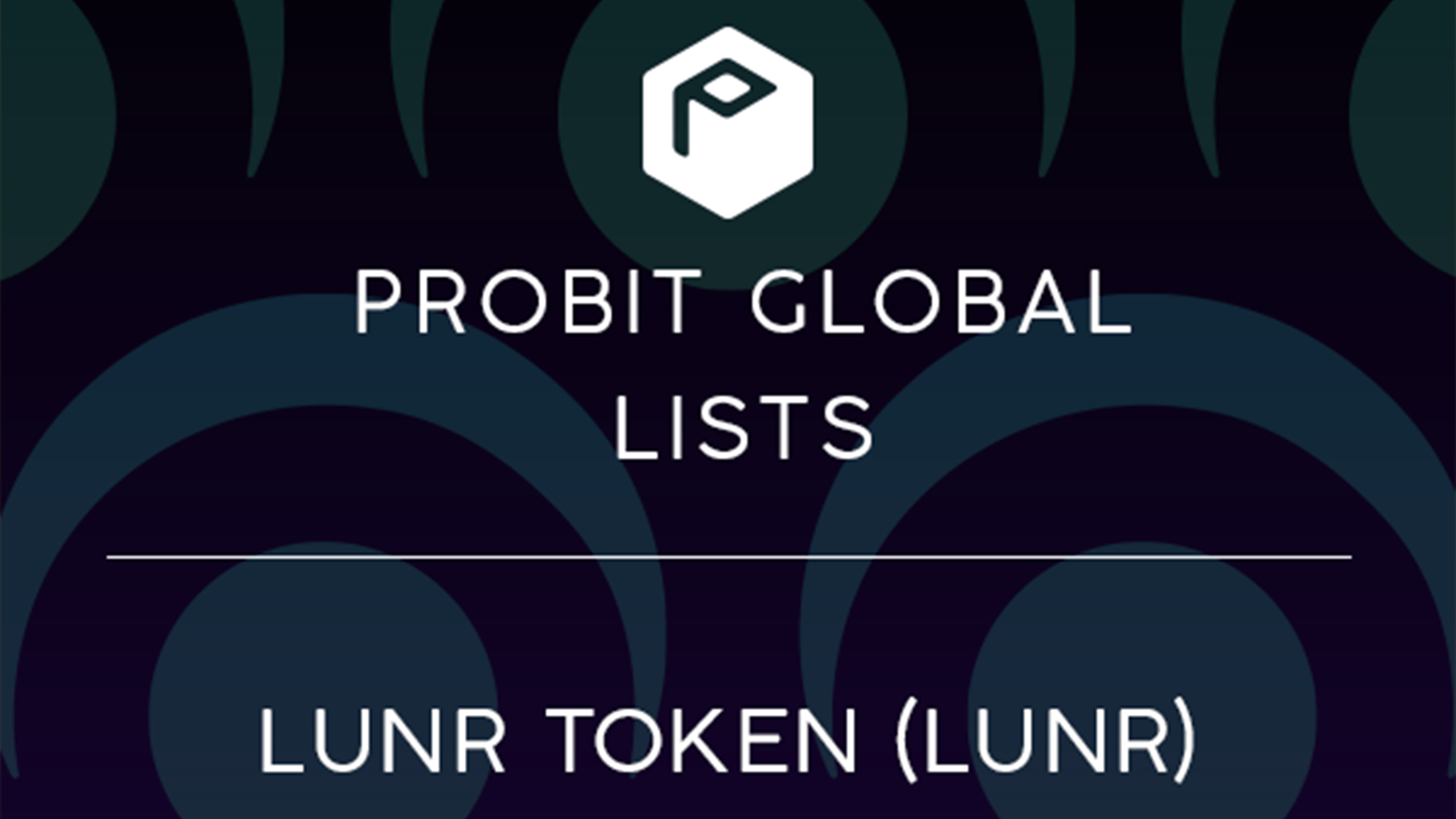 ProBit Global has launched trading markets for LUNR, a community rewards token earned through user involvement with LunarCrush's social token analytics platform. The widely used social data aggregator tracks over 3,000 tokens by analyzing their organic social behavior within their respective token ecosystems.
The social influence of various influencers also has an effect on overall scores, as assessed by social engagement, posting frequency, and follows, while typical market indicators such as market capitalization and volatility help balance out token scores.
Also referred to as "rocket fuel for communities," the launch of the ZRC2-based LUNR tokens signaled a significant turnaround, indicating the team's aim to include more mechanisms for rewarding the community for their key insights and activities.
The ZilBridge, which provides an onramp for asset movement between the Zilliqa and Ethereum networks, enables trading of Ethereum-bridged LUNR.
LUNR is acquired by user engagement, such as dashboard interaction and referrals, with consecutive improvements in LunarCrush levels enabling increased reward rates and other incentives, such as weighted measures like Galaxy Score and AltRank.
51% of all tokens have been set aside for community awards, including pro-rated daily and weekly rewards depending on certain user levels, as well as multipliers for long-term and persistent engagement.
LunarCrush Opinions, which was just added, is a cost-effective method of accumulating the huge volumes of data required for sufficient analysis while paying users for polling and sharing trade opinions.
Additionally, these curated insights will aid in classifying analysis across certain sectors and populations globally, resulting in more diverse token findings.
INTRODUCTION TO LUNARCRUSH
At LunarCrush, we believe in being a little unconventional. We do not charge for subscriptions, do not bombard you with adverts, and do not sell your data. Rather than that, we've developed and incorporated Lunr, a utility token that compensates you for your time, effort, and loyalty. Accumulating and holding Lunr entitles you to daily points, weekly awards, access to more robust and in-depth content, and other features.
PROBIT GLOBAL ABOUT PROBIT GLOBAL
ProBit Global is a Top 20 cryptocurrency exchange that provides limitless access to trade and acquire Bitcoin, Ethereum, and over 800 altcoins in over 1000 marketplaces.
PROBIT GLOBAL IS A REPUTABLE BRAND WITH MILLIONS OF USERS.
Over 200,000 members of the community
Over a million monthly active users
3,000,000 unique monthly visitors
50,000,000 users on aggregators and wallets that collaborate with us, such as CoinMarketCap.
The user interface of a website that is multilingual and supports 46 different languages
Marketing and community outreach in eleven major languages
Join one of our active programs and receive enormous rewards!
1. Trading Charge Discount: Purchase PROB, pay trading fees using PROB, and receive a trading fee as low as 0.03 percent.
2. Referral Program: Earn between 10% and 30% of trading commissions by recommending friends to ProBit.
3. ProBit Exclusive: Get 50% off the top 200 tokens by subscribing
4. Auto-Hold Campaigns: Invest in tokens and earn 6% annualized returns
Global ProBit: www.globalprobit.com
Telegram channel for ProBit: https://t.me/ProbitEnglish