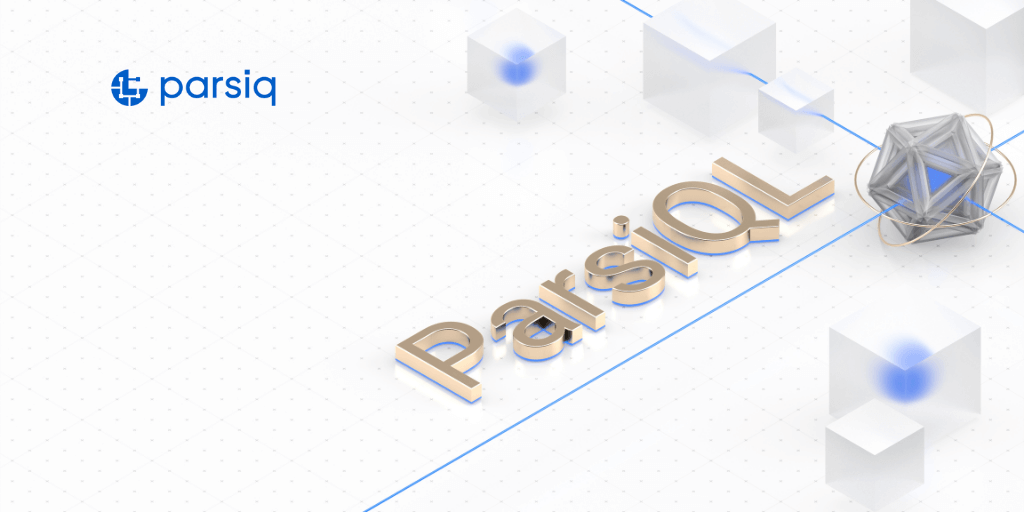 PARSIQ, a major monitoring service provider in the decentralized realm of blockchain, has had a busy year. The company, which is on a mission to connect Web2 users and businesses to the Web3 world, has had an amazing year thus far, onboarding many new projects and unveiling the IQ Protocol, a ground-breaking new architecture for on-chain subscription-based services.
With two months remaining until the end of the year, the company still has plenty of opportunity to build on the momentum produced in the first three quarters of 2021.
To far, the company has formed over 60 collaborations across the blockchain sector — including some of the most prominent projects now underway, such as Solana, Polkadot, AAVE, Dash, and Algorand.
Apart from blockchain projects, customers from all over the world have free access to PARSIQ's monitoring platform, with the option of unlocking extra features and capabilities via the Company's other three tiers (Pro, Business, Enterprise). Recently, the company introduced two distinct pricing models: one based on fiat currency and another on the blockchain industry's first subscription-based model. Users have access to PARSIQ's monitoring services in the latter case as long as they possess PARSIQ's native token, PRQ. The number of services that a user can consume is determined by the number of tokens in their possession at the time of consumption.
PARSIQ's portfolio of revolutionary technologies has assisted millions in bridging the divide between blockchains and off-chain devices, applications, and ecosystems through increased adoption from both projects and end users.
How PARSIQ Connects On-Chain and Off-Chain Applications
PARSIQ is an automation platform that acts as a "glue" between blockchain and non-blockchain applications. This is accomplished through the facilitation of the development of workflows and alerts between public blockchains and off-chain systems.
As with other off-chain automation technologies, PARSIQ enables users to launch numerous workflows or notifications when a specific blockchain event occurs.
Because PARSIQ's technology analyzes data throughout the blockchain, it gives end users with a level of insight and analytical capabilities that they previously lacked. This is precisely how collaborations with Solster, Dash, and Algorand leverage PARSIQ's technology.
PARSIQ's technology unifies all chains for users into a single easily consumable system, requiring only one platform to manage all workflows and alerts required by the user, regardless of the blockchain.
Why Off-Chain to On-Chain Transactions Continue to Be Critical in Today's Digital Worl
While blockchain acceptance and usage are growing rapidly, many of the services and processes on which we rely in our daily lives remain offline. Consider the apps on your smartphone – how many of them actually connect to a blockchain? For the foreseeable future, having a bridge connecting the two spaces will be more critical than ever. This enables users to react quickly to the blockchain events that matter most to them, as well as conduct analysis of on-chain data that may give relevant information for subsequent decisions that must be made.
Recognizing these requirements, PARSIQ provides a variety of delivery routes through which users can send notifications off-chain. Users can use webhooks to create highly personalized notifications or opt for more straightforward notification channels such as Discord, Telegram, or Google Sheets.
Expanding Use Cases and PARSIQ's Future
As PARSIQ's technology and capabilities cascade through the various blockchain initiatives, new use cases emerge from interactions with other innovative blockchain projects attempting to connect on-chain and off-chain transactions. From Anti-Money Laundering (AML) to Know Your Customer (KYC) processes to use cases in Decentralized Finance (DeFi) and Traditional Finance (TradFi), PARSIQ is only scratching the surface of what its platform is capable of and how it can serve customers in both the on-chain and off-chain worlds.
Disclaimer: This article is provided for informational purposes only. It is not offered or intended to be used as legal, tax, investment, financial, or other advice.