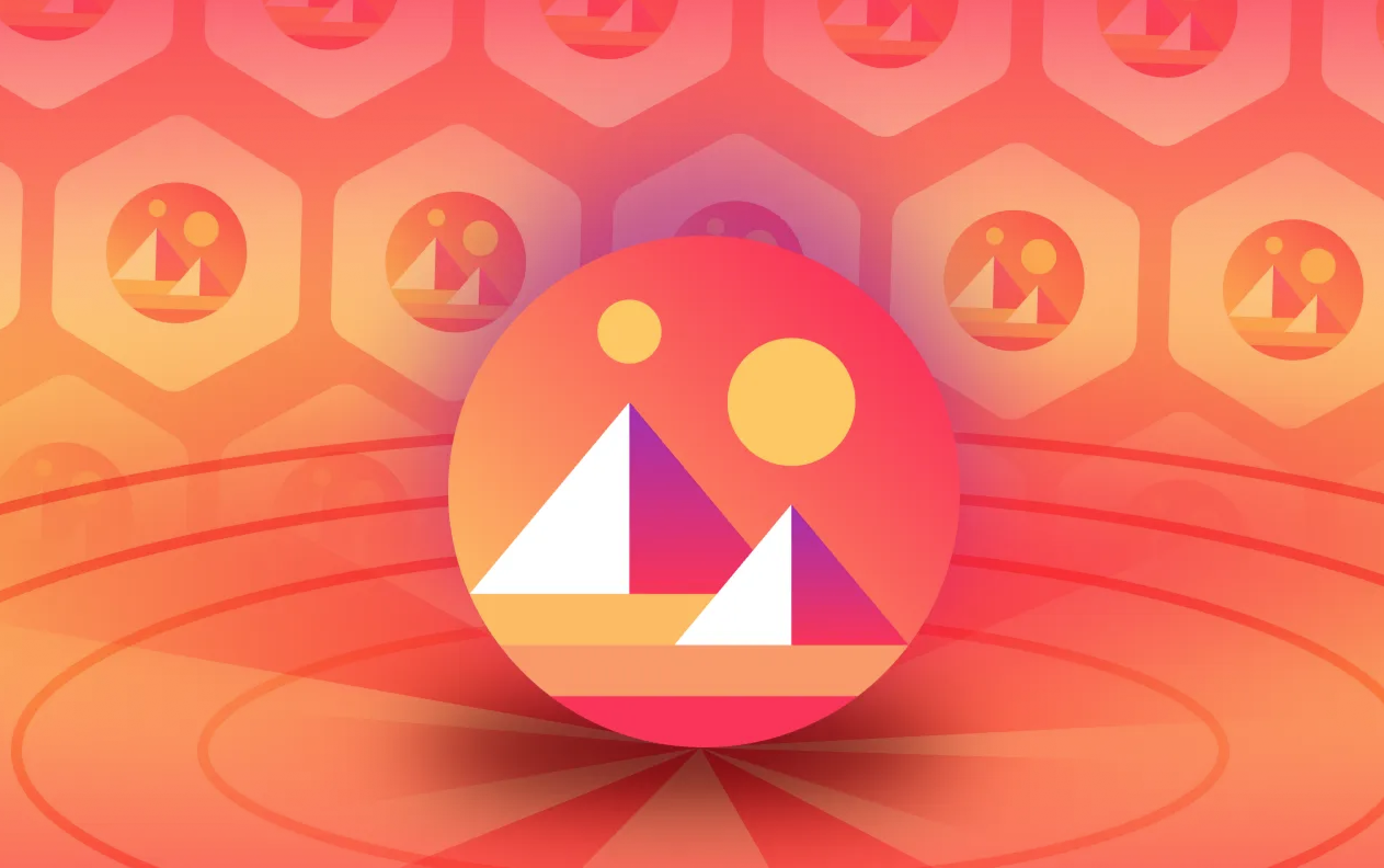 FACEBOOK'S REBRAND TO META CAUSES MANA TO EXPLODE
Mana (MANA/USDT) has been on a tear since Facebook CEO Mark Zuckerberg dropped the bombshell that the world's most popular social media platform, with 2.89 billion monthly active users, has decided to change its name to META (new ticker as of December 1, 2021: MVRS) to reflect its growing focus on metaverse construction. "From now on, we are going to be the metaverse first, not Facebook first," the founder stated.
Despite the circulating rumours, neither Zuck nor anyone else has mentioned the Decentraland's MANA token in any way, shape, or form, but that hasn't stopped crypto investors and speculators from betting on the asset's growth en masse, resulting in an incredibly parabolic price movement that has pushed the coin's market cap to approximately $3.8B (according to coingecko.com) at the time of writing this article and elevated it to a
MANA had spent the most of October, up until last Thursday when the rebranding news emerged, trapped in a painful sideways trading channel between $0.72 and $0.80, losing value against the majority of crypto. Two days was all it took for the massive purchasing pressure to push the price almost 300 percent higher, to $4.11 on Saturday night, before a significant but predicted correction pushed the price back down to below $3 on the final day of the month.
Shiba Inu (SHIB/USDT) appears to have found a good rival for the title of hottest cryptocurrency in the fourth quarter of 2021. SHIB is up 770 percent year to far, while MANA is up 273 percent, but the momentum appears to have swung dramatically in favor of the Decentraland token over the last three days. Additionally, MANA's meteoric rise appears to be more sustainable than that of the memecoin, as it is backed by a fully functional product, not to mention that Shiba Inu's market cap is currently rather high ($36B), making it much more difficult to continue expanding in such a vertical fashion.
ALLURE OF LIMITLESS AND DECENTRALIZED METAVERSE
To those readers who are unfamiliar with the fascinating metaworld known as Decentraland, allow me to refresh your memory by describing it as a 'Ethereum blockchain-powered virtual world developed and owned by its users, who can create, view, and monetize content and applications' via a popular browser (www.decentraland.net) such as Chrome, Firefox, Opera, or Brave (the client is only available on desktop right now). A metamask wallet is required to participate fully unless one wishes to have a virtual tourist experience by walking along one of the meta-numerous city's arteries, entering NFT galleries, and interacting with other people represented by animated Roblox-like avatars that can be customized to one's liking.
If you believe in what you see and see the monetary potential of this decentralized digital universe, there are numerous ways to earn money in it. By far the most popular are currently the purchasing, selling, and renting of blocks of land (16m x 16m each), which are a scarce commodity in Decentraland, with just 90.000 available (only a few thousand plots have an owner according to etherscan, still early stages). Without a doubt, the factor of scarcity indicates a massive potential for future gains. The most costly piece sold for a whopping $270k, while several others sold for over $100k each in recent days. Inflation has also been widespread in virtual reality, particularly over the last three to four days!
A popular location, near a plaza or in a densely populated area, can be leveraged for developing your own games, museums, exhibitions, or opening a business that showcases and sells various NFTs and services. While art galleries are the most common choice, the possibilities are truly limitless with casinos (one of which apparently employs live human card dealers), gambling sites, and advertisement spaces (Samsung is one of the store owners and also has an office there).
It's worth mentioning that MANA, the fungible ERC20 cryptocurrency tokens used by Decentraland, are burned in exchange for LAND parcels, which are non-fungible digital assets, resulting in a deflationary effect. The possibilities are endless in this metaverse known as Decentraland, and fingers crossed that CEO James Ashton of Decentraland University and his team of engineers can improve on the existing, a little sluggish, experience in their extremely promising virtual world with limitless powers. Let's see if November brings this much-anticipated improvement, as well as more capitalization, to the sector's leading initiative.
Disclaimer: This article is provided for informational purposes only. It is not offered or intended to be used as legal, tax, investment, financial, or other advice.