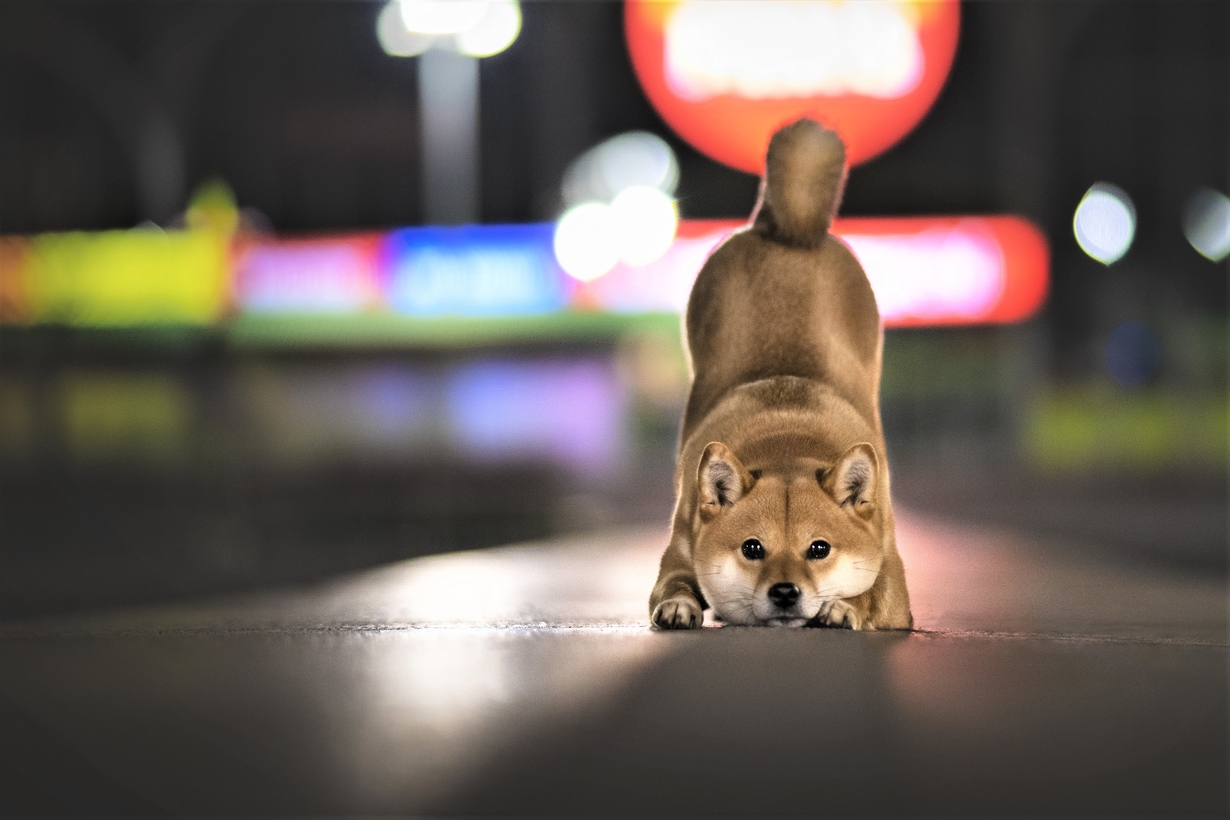 The popular meme coin shiba inu (SHIB) experienced another big pump over the weekend, jumping more than 50% on Saturday and Sunday before reversing course as the new week began.
Additionally, given on history with other meme coins, even deeper corrections may occur as the euphoria subsides.
According to statistics from several exchanges, including FTX and Poloniex, the weekend pump pushed the self-proclaimed dogecoin (DOGE) killer to a new all-time high.
However, on several other exchanges, notably Binance, a higher peak was observed on the token's listing day, May 10, this year, although this could have been due to weak order books on the first day of trading.
SHIB was down 7% in the last 24 hours as of the time of writing (13:10 UTC), trading at USD 0.00003865.
However, the token has maintained a gain of more than 40% over the last seven days, much outpacing DOGE's 10% gain over the same period.
SHIB price chart: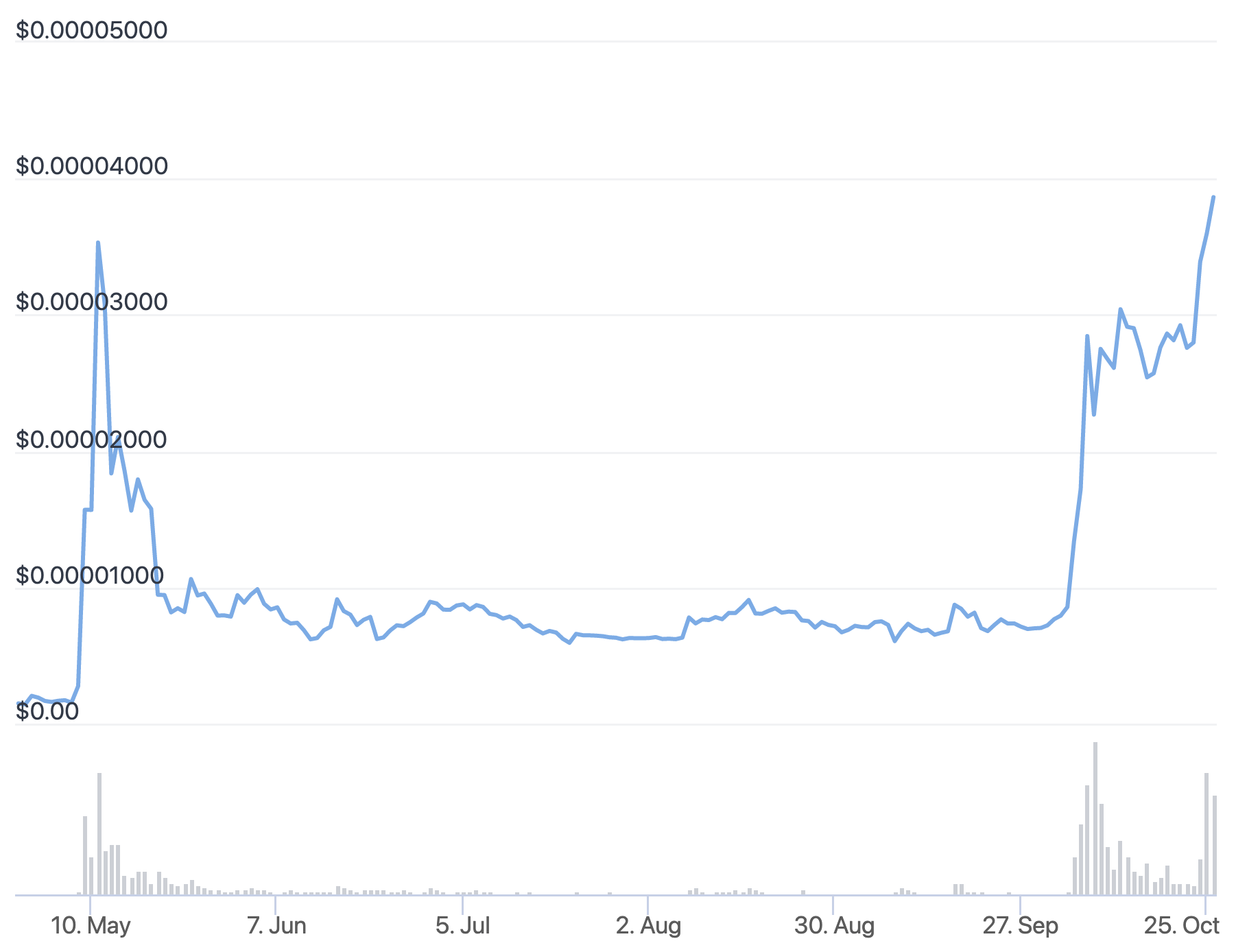 Today's correction for SHIB occurred as Tesla CEO Elon Musk responded to a tweet from a member of the Shiba Inu community inquiring about the number of SHIB he has.
"None," Musk responded succinctly, to which the community member responded, "You should consider purchasing some."
Additionally, Musk cautioned another user in the same discussion, "don't stake the farm on crypto," before adding:
"True value is building products & providing services to your fellow human beings, not money in any form," the Tesla founder and dogecoin proponent said.
Musk's advise and direct response that he does not buy SHIB, which came as the coin was correcting from its highs, begs the question of whether SHIB holders are merely counting on social buzz, particularly comments from well-known investors like Musk, to force the price upward.
And, while incredible price spikes for meme coins like DOGE and SHIBA have occurred in the past, lessons from the DOGE frenzy in May this year demonstrate that subsequent corrections may be severe when rallies are solely driven by hype.
DOGE corrected by as much as 78 percent in less than two months, from an all-time high of USD 0.74 on May 8 to a low of USD 0.16 on June 22.
(However, the market as a whole was declining at the time.)
In either event, the original dog-themed meme coin has subsequently recovered some of its losses but remains roughly 65 percent below its peak, despite bitcoin's (BTC) new all-time highs.
The decline in dogecoin prices can also be noticed in Google search data, which is frequently used to gauge overall interest in a subject.
According to Google Trends, global Google searches for the phrase "dogecoin" peaked in mid-May, coincident with the coin's all-time high in the market.
Since then, search interest has dwindled dramatically and is well below its peak levels.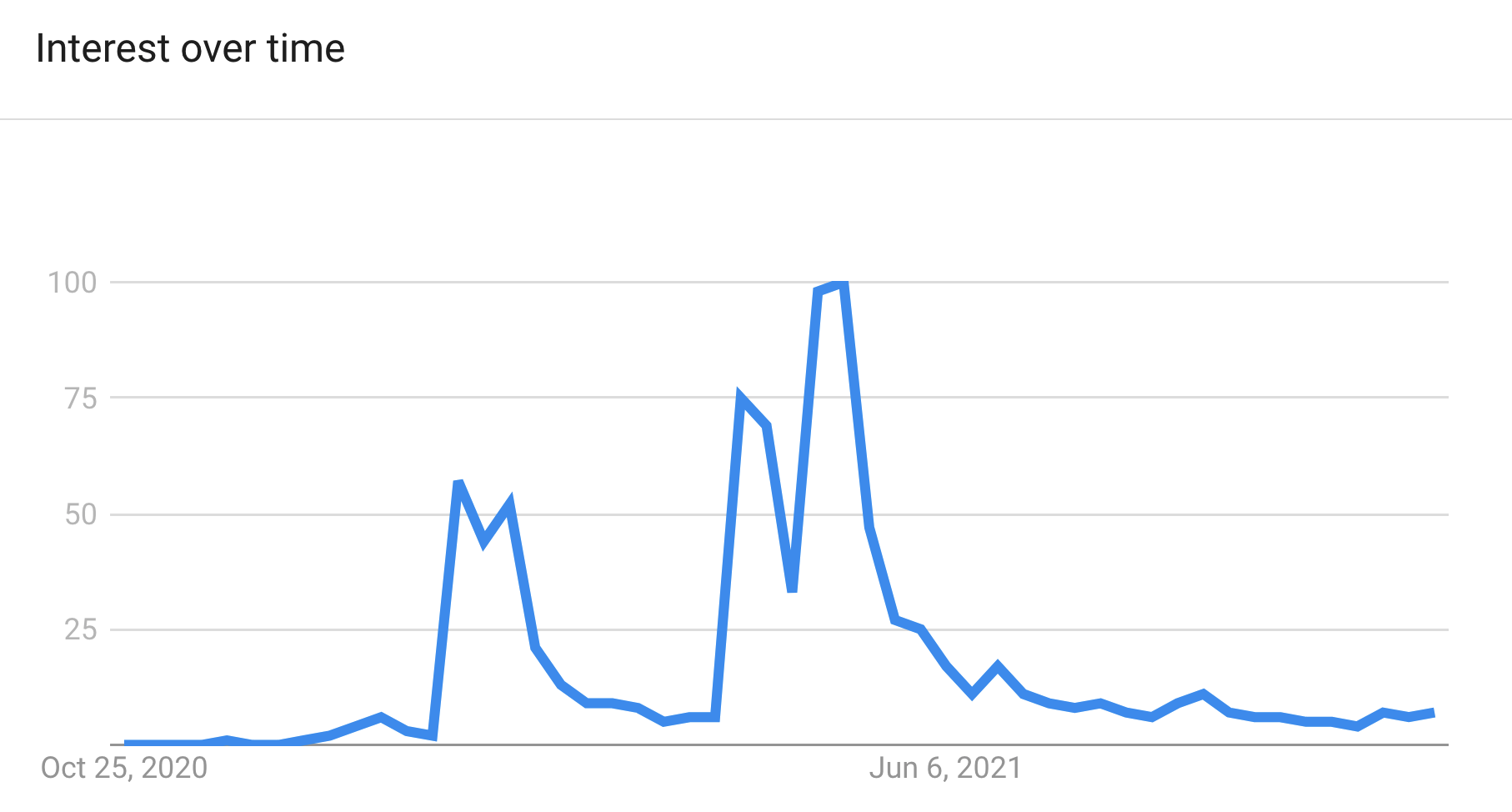 Perhaps the picture becomes further obvious when the term "shiba inu" is added.
The data then demonstrates how interest in DOGE has been lately surpassed by a surge in interest in shiba inu searches.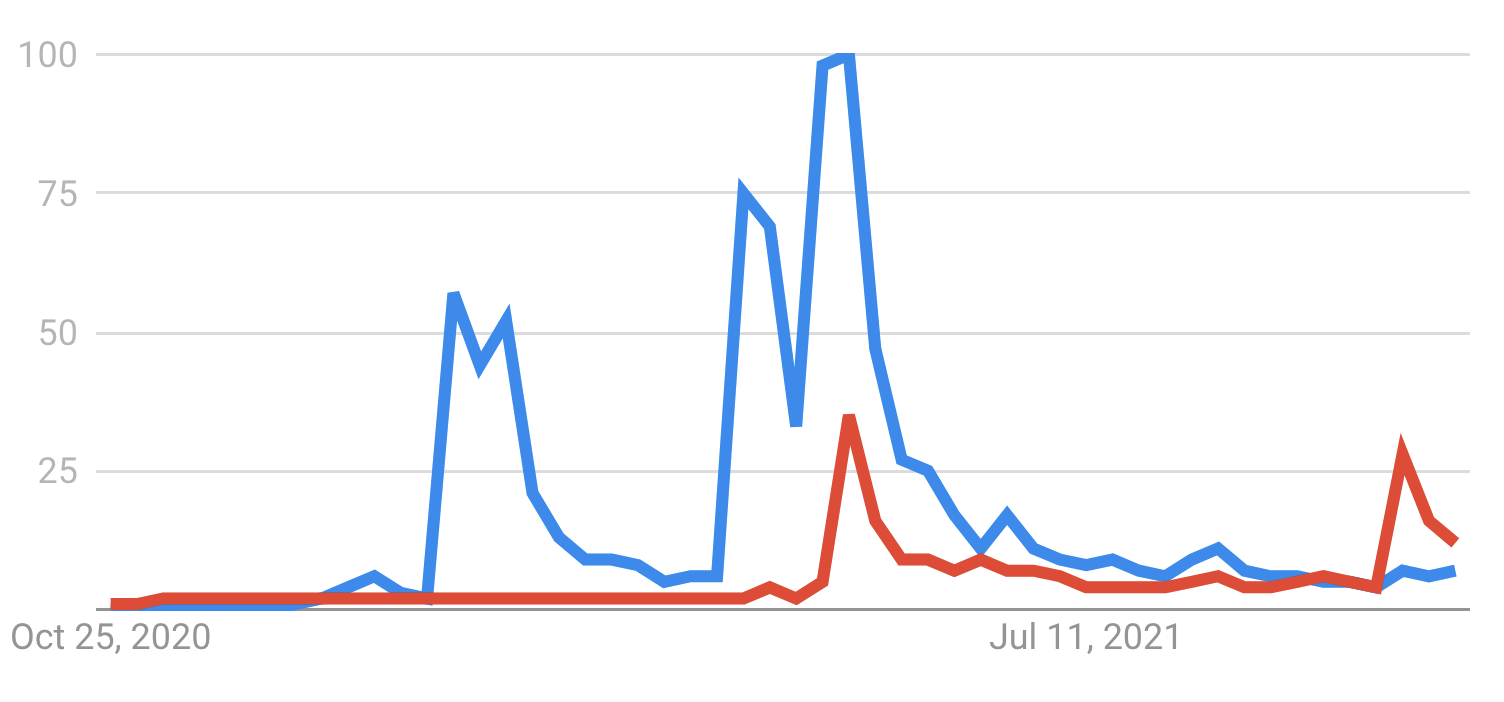 Despite the huge decline in price and search interest, the dogecoin community is still active and responding to tweets from Elon Musk, the self-proclaimed "dogefather."
This was demonstrated once more just before the weekend, when the Twitter account UberFacts stated, "Elon Musk is anticipated to become the world's first trillionaire, courtesy to SpaceX."
Musk responded "*In Dogecoin" about two hours later, immediately causing a jump in the price of DOGE evident on the hourly chart.
Meanwhile, SHIB has gained some attention recently as a result of a Change.org petition requesting that the prominent US-based stock and cryptocurrency broker Robinhood add SHIB for trading on its website.
As of Monday, the petition had garnered well over 300,000 user signatures.
"Dogecoin has been a huge success for Robinhood, and its investors. We have all enjoyed the ride. Shiba Inu is a similar meme coin with genuine potential, up 2000% in the last weeks," the petition said.
So far, and despite certain unverified claims floating online, Robinhood has not indicated that it is considering integrating SHIB to its platform.
SHIB is presently ranked 11th in terms of market capitalization, two places below than DOGE, another dog-themed meme coin.
The ranking today indicates that the pricing differential between SHIB and the original DOGE has been rather stable since the two coins competed for meme coin domination earlier this month.
And, while the "dogecoin killer" is currently less valuable than the original dog-themed meme coin, both meme currencies have now eclipsed key DeFi-related tokens such as the Avalanche blockchain's AVAX token and Uniswap's governance token UNI.
Ben Caselin, Head of Research and Strategy at trading platform AAX, stated that "speculation is the key driver" of meme coin values.
"During a bull market, when sentiment runs high, it doesn't take much for a memecoin to see a significant boost," Caselin said in an emailed comment, before warning that "there is no specific reason" for the huge inflow of capital into SHIB.
"Given the history of crypto and how market dynamics have generally unfolded over the last decade, SHIB is likely to face competition from other viral projects and will likely lose a significant portion of its value as top assets such as bitcoin and ethereum enter the final stages of this cycle's bull run and the subsequent correction as the assets secure their newly raised price floor," Caselin concluded.