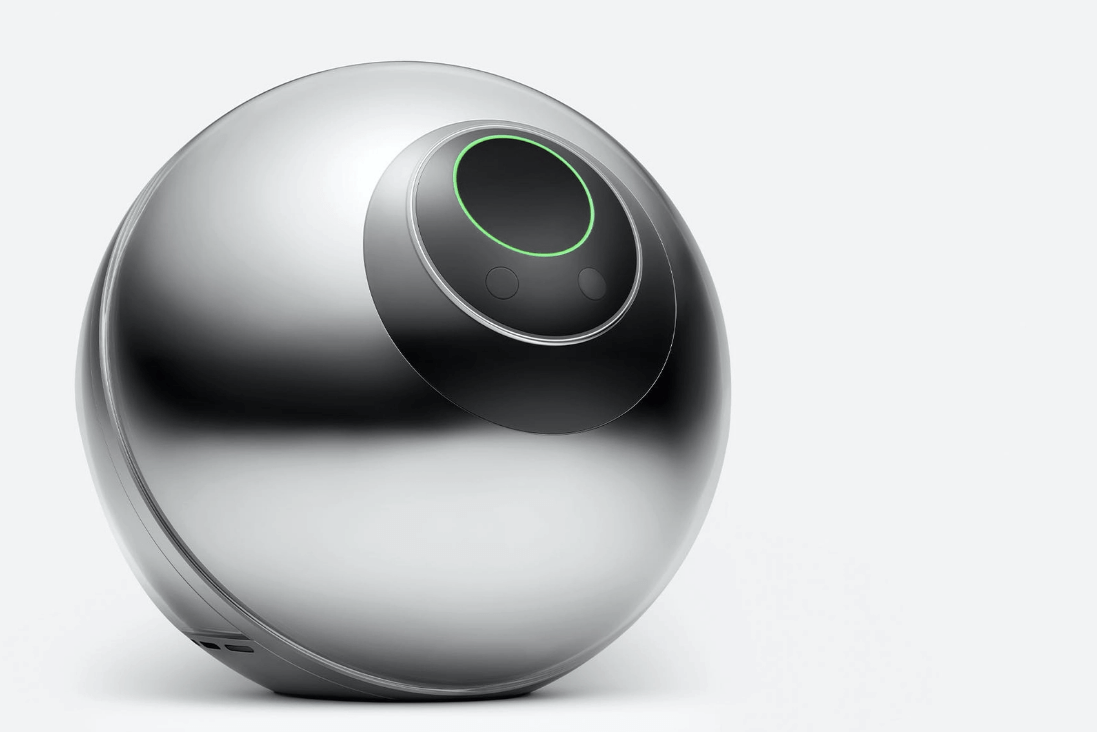 The Orb by Worldcoin. Source: A screenshot, worldcoin.org
Get your daily, bite-sized digest of cryptoasset and blockchain-related news – investigating the stories flying under the radar of today's crypto news. ______
Investments news
FTX announced the completion of a USD 420,690,000 Series B-1 financing, increasing the company's valuation to USD 25 billion, or USD 7 billion more than in July this year. 69 investors participated in the round, including the Ontario Teachers' Pension Plan Board, Temasek, and funds and accounts administered by BlackRock. The funding will enable FTX to grow into new markets and enhance its existing capabilities, the business said.
Bloomberg reported that the Valkyrie Bitcoin Strategy Fund, the second bitcoin (BTC) futures exchange-traded fund (ETF) in the United States, is slated to open on Friday. The firm originally intended to trade under the ticker BTFD but changed to BTF.
Copper, a crypto startup, has begun discussions with investors about a fresh investment round that could value the company at more than USD 2 billion, Business Insider reports. The company previously funded USD 75 million and employs over 160 people across its London, New York, and Singapore headquarters.
According to Bloomberg, the Houston Firefighters' Relief and Retirement Fund, which manages over USD 4 billion in assets, has invested USD 25 million in bitcoin and ethereum (ETH) via asset manager NYDIG. Their chief investment officer stated that he favoured direct investing in these cryptoassets over the dangers involved with futures-based investments.
According to Yahoo! Finance, Canadian retirement business Wealthsimple is allowing Canadians to invest up to 3% of their money in bitcoin and ethereum ETFs through a workplace group retirement savings program.
Altcoins news
Worldcoin, a highly supported business that intends to build a new cryptocurrency from the ground up and distribute coins to every individual on the planet, was launched on Thursday in "stealth."According to CNBC, the business claims to have accumulated over 100,000 subscribers internationally and plans to reach the 1 billion user mark by 2023.Additionally, Worldcoin revealed field trials of their Orb biometric gadget. "We are in the early phases of developing Worldcoin's long-term governance strategy, grant programs, and partnership roadmap," the business stated on its website, without providing any other details regarding a possible timescale. They noted that Worldcoin is safeguarded by the underlying Ethereum network. To combat fraud during the initial coin distribution, Worldcoin intends to deploy an iris-scanning hardware device to verify that each user is an individual.
NFTs news
Meta4 Fund Management, a cryptocurrency-focused investment management firm, has announced the creation of Meta4 NFT Fund I, an investment vehicle that would acquire rare specimens of non-fungible tokens (NFTs). Andreessen Horowitz (a16z) is the primary investor in the new private investment fund, which will invest in digital art and collectibles (e.g., Bored Ape Yacht Club), gaming-related non-financial companies (NFTs) (e.g., Zed Run), and metaverse-related purchases (i.e., virtual land).
CBDCs news
Randal Quarles, a member of the US Federal Reserve Board, indicated that he does not understand the rationale for issuing a central bank digital currency (CBDC), stating that the large amount of resources required, as well as technological hazards, may exceed the benefits. He was also unsure how a CBDC, as its supporters assert, could address financial inclusion challenges.
Stablecoins news
Diem has separated itself from Facebook in response to US senators, noting that they are an autonomous organization, whereas Facebook's Novi is merely another member of their association. Additionally, they claimed that senior authorities described it as "the best-designed stablecoin project ever viewed by the US government."
Mining news
Hut 8 Mining, a cryptocurrency mining company, has announced a USD 58.7 million acquisition of 12,000 additional miners from Inchigle Technology. The miners are planned to begin arriving in January 2022 at a rate of around 1,000 per month, with complete deployment predicted by December 2022, bringing their capacity to approximately 3.57 EH/s.
DeFi news
Orbs, a blockchain platform, has announced the debut of the Open DeFi Notification Protocol, which is intended to provide users with free mobile notifications for consequential on-chain events. The protocol makes use of community contributions to keep track of events such as accumulated pending prizes, price swings, near liquidations, stop losses, contract upgrades, and new governance votes.
Balancer (BAL) and Gnosis (GNO), two Ethereum protocols, have announced the debut of the Balancer-Gnosis-Protocol (BGP), which will give users with liquidity, trading prices, and optimal gas costs. According to them, BGP eliminates the requirement for an external market maker or liquidity provider.
Smart contracts news
The IOTA Foundation has announced the beta release of IOTA Smart Contracts, which enable users to build and execute unique smart contracts over a fee-free network with support for the Ethereum Virtual Machine (EVM). Developers would have the option of setting their own execution fees, which can be $0.
The Associated Press said that it will make its economic, sports, and race call statistics available to blockchains via Chainlink (LINK), allowing smart contracts on any blockchain to interact with real-world data from the AP.