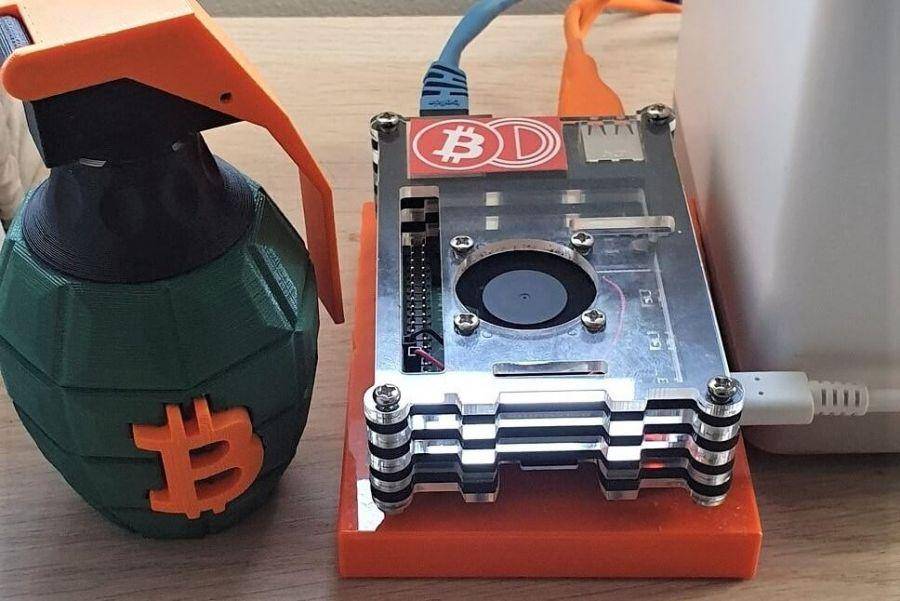 Hardware is critical in the cryptocurrency realm, even though the community is built on software that enables decentralized economic systems.
The purpose of this essay is to offer bitcoiners with an in-depth review of the physical instruments accessible in the quickly increasing, digital-first crypto world.
Hardware Storage Solutions
Almost all bitcoin (BTC) "HODLers" use hardware storage devices to securely store any data or information relating to the security of their cryptocurrency holdings. Paper wallets, hardware wallets, and seed phrase backup systems are all examples of hardware storage options.
Cold storage or cold wallets are physical bitcoin wallets that are not connected to the internet. They mainly come in two forms:
Paper Wallets
Paper wallets were one of the first wallets used by bitcoiners throughout the development of hardware wallets.
A paper wallet is a piece of paper that contains an address and its accompanying private key. The user must safeguard this piece of paper because it provides access to his digital cash holdings, while also protecting it from cybertheft due to the lack of an Internet connection.
The paper wallet's proponents say that its low-tech approach, lack of internet access, and portability are its primary selling features. However, critics point out the tool's vulnerability. Paper is vulnerable to elements such as dampness and aging, and it is far easier to misplace a piece of paper than it is to misplace an actual hardware wallet.
Hardware Wallets
Hardware wallets have become the de facto norm for institutional investors in bitcoin. Typically consists of a USB-connected device or a smart card that contains the private keys to a digital currency address. To maximize security, the private keys are programmatically isolated within the hardware, ensuring they are not connected to the internet. Trezor and Ledger are two popular hardware wallets.
Hardware wallets are critical for the digital currency industry since they offer one of the most secure methods of storing cryptocurrency. They are an invaluable last line of defense in an industry where bad actors are growing increasingly adept.
Seed Backup Solutions
Seed backup solutions are used to save the recovery phrase necessary to access digital currency wallets securely. Typically, they are constructed of stainless steel or another long-lasting and sturdy metal.
Providers of seed backup solutions supply kits on which users can engrave their recovery phrase.
Seed backup methods are distinct from hardware wallets in that they are often not connected to the internet. They are comparable to paper wallets in this way. Seed backup methods, on the other hand, are gaining popularity due to the longevity of the metal employed. Metal is significantly more resistant to the elements than paper, making it a more secure medium for private seed storage.
Full Nodes
A node is a computer that is connected to a network in computer systems. A complete node is one that complies with all of the network's regulations. A node is any computational equipment that connects to a digital currency network in the crypto industry. This could be a computer, a smartphone, or a device such as a GPU (graphics processing unit).
Within the crypto industry, there are two types of complete nodes:
a mining node,
a read-only full node.
The owner of a mining node has the ability to read and write to the blockchain. It is a combination of blockchain-specific software and hardware that the owner uses to authenticate transactions, add them to the blockchain, and exchange them for fresh digital currency units. A read-only node observes and records all transactions but does not use mining to secure the network.
Complete nodes are required for the operation of any decentralized, open digital currency network. Globally, it is the synergistic interactions of all full node owners that ensure the network's security.
By establishing a circumstance in which there is no central party to attack while also empowering people to ensure their financial sovereignty, complete nodes have remained a sector mainstay.
Payment Cards
Payment cards are debit or credit cards that enable users to spend their digital currency in any location that accepts card payments. There are a handful of service providers – all of whom are Visa or Mastercard-licensed – that make it simple for customers to spend cryptocurrency.
Each service provider offers unique features and benefits. Some require users to deposit cryptocurrency into their wallets, while others are non-custodial and give cash-back guarantees on incentives.
Payment cards are undoubtedly necessary for bitcoin users who wish to utilize the digital currency in locations that only accept fiat currency. Additionally, proponents claim that interaction between the two financial systems is critical to bitcoin's general adoption.
Blockstream Satellite
Blockstream, a blockchain service provider, announced the deployment of the world's first public satellite service devoted to the Bitcoin network in August 2017.
Anyone can connect to, operate, and manage nodes via the Blockstream Satellite. The satellite enhances the overall robustness of the Bitcoin network by guarding against network partitions and connectivity failures.
Additionally, the free service enables locations with limited internet connectivity to communicate with the Bitcoin blockchain, which is consistent with the idea of Satoshi Nakamoto's open decentralized system.
Three geosynchronous satellites spanning Africa, Europe, South America, and North America are placed at specific places in space as part of the Blockstream Satellite. Additional Earth-based data centers, dubbed Teleports, are in charge of uploading and uplinking data to space-based satellites, which then distribute it globally. These ground stations will be added on a regular basis throughout the world.
Blockstream eliminates the need for bitcoiners to launch their own satellites to secure worldwide Bitcoin network connectivity, adding another physical requirement for bitcoiners.