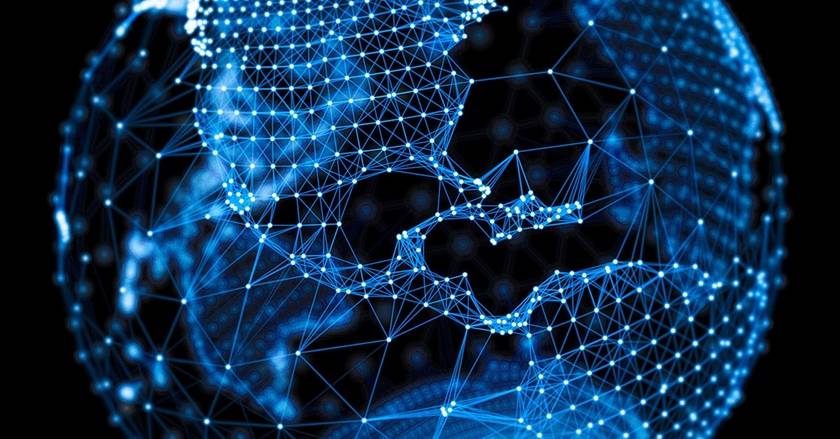 Cloud file storage is one of the most popular developments in the information technology sector today. Clouds offer a variety of benefits to users, from freeing up space on their devices' hard drives to assuring data security – even if something happens to the user's device, their data is unaffected and they keep access to it.
Today, the market is flooded with cloud storage options. We do, however, advocate that you exclusively use decentralized cloud services. Why? It's straightforward: no one benefits from selling user data in decentralized networks. Regrettably, this is not uncommon in decentralized cloud storage, and we're not even talking about senior management here – cyber criminals only need to haggle with one of the clerks.
However, which decentralized data storage provider should you select? We've compiled a list of the five greatest services – each has its own set of advantages and limitations, so pick the one that's right for you.
Sia
Sia is one of the earliest decentralized data storage projects, having been created in 2015, and one of the largest in terms of both data volume and market valuation.
Among Sia's key elements is its affordability – storing 1 terabyte will cost approximately $2 per month. Additionally, because Sia was a pioneer in the field, the service has developed a dedicated fan base and a reputation for being "time-tested."
However, Sia has flaws, mostly technical in nature – access to user data is insecure, severely limiting the project's worth. And, sadly, technological issues can go unresolved for years.
Utopia
While the Utopia project is frequently mentioned in discussions about safe cloud data storage, this is not totally accurate. This technology does indeed provide solid data encryption and a variety of decentralized privacy options, including a proprietary DNS service. However, the service does not include cloud storage.
User data is saved in Utopia in what are known as "Encrypted Containers" (encrypted disk segments) on the users' devices.
Therefore, if you merely require data protection with encryption, Utopia is an excellent choice; however, if you require a cloud, Utopia is unsuitable for you.
Storj
Storj delivers a very high-quality file storage service. End-to-end encryption protects user files, guaranteeing that only the file's owner has access to them. Additionally, there is no complete duplicate of the file on any of the nodes, which means that only the file's owner may "assemble" it. And all of this is complimented by lightning-fast file access.
The primary downside of Storj is its payment system. Storj coins must be used to pay for storage. This is a highly speculative currency, whose value can fluctuate dramatically in a short period of time. For instance, at the end of February this year, Storj's price rose from $0.50 to $3 in less than a week, and then collapsed almost as quickly. It's pretty disappointing to discover that file storage has increased sixfold in price in less than a week, isn't it?
Filecoin
Filecoin is the "heavyweight" cryptocurrency "of the business, which has been operational since 2014, was founded with the participation of some of the most prominent figures in the crypto world, and the FIL coin's market value surpasses $6.5 billion. As a result, this service has already grown to be "too big to fail."
Simultaneously, there are significant issues with the Filecoin mainnet – the mainnet was released earlier this year and instantly saw frequent outages. They are mostly a result of the "difficult" "The project's relationship with its miners, who are unsatisfied with the project's low incentives.
StorX
StorX is a newcomer to the market of decentralized cloud data storage, but in just a few weeks, the service has amassed over 100,000 subscribers and around 3000 nodes within two months of operation. Additionally, the $SRX token price increased significantly within minutes of listing with a beginning price of 0.1 USD and is currently trading at 2.49 USD at the time of writing this post.
This success is largely down to StorX's ability to leverage the knowledge of its predecessors and address their primary weaknesses. Encrypted user data is disseminated across a diverse network of nodes, and a fault-tolerant network infrastructure ensures rapid access.
Additionally, because the StorX coin's price is stable, the storage cost is predictable. And if you simply need to save a little quantity of data that you do not intend to view frequently, the service offers a completely free option.
However, we must keep in mind that StorX is a relatively new service, and hence its future development and performance cannot be predicted at this time.
This content is provided solely for informational reasons. It is not meant to serve as legal, tax, investment, financial, or other professional advice.