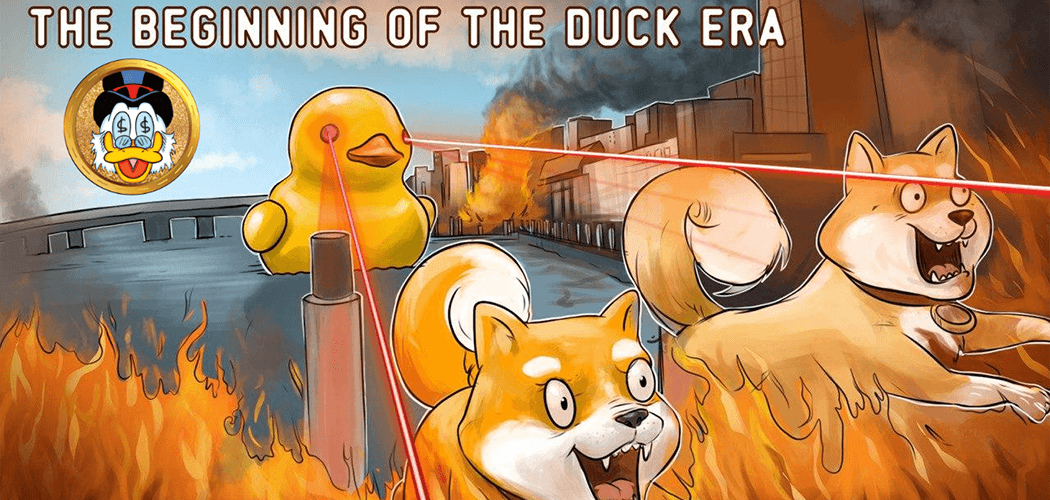 There are a long list of reasons for cryptocurrency investors to select a particular coin. How does investment in a company with a small market capitalization and real technology compare to investing in a company with a large community and doubtful use-cases?
ANALYSIS
After repeated retellings, the story of Shiba Inu (SHIB), which was named the greatest cryptocurrency performance of the year, continues to be mind-blowing.
According to CoinGecko, the price of one SHIB token had ten zeros in front of it just a year ago: $0.000000000063 on a volume of $682.58, indicating a ten-fold increase in value.
By the end of October this year, six of those zeros had been removed, and Shiba Inu had transformed Dogecoin into the largest dog-themed token in the world, a top-ten cryptocurrency with a market capitalization of over $47 billion.
While the stock has dropped about 40% from its all-time high, SHIB still has a market capitalization of nearly $29 billion, making it nearly 125 times more valuable than our competitor, RichQUACK.com (QUACK).
In terms of performance for the month, RichQUACK.com has been the strongest performer, with the proprietary Score delivering an extremely bullish run of 90+ scores over the last two weeks, before dropping this week after achieving 12,000 percent gains in one month. After a token has increased 120 times in a month, a correction is very typical in this situation.
Following those results, despite having dropped over 60% from its all-time high, $QUACK is still safely below a $250 million market capitalization following the correction.
What do these two initiatives have in common, and how did they come to be? Except for their good performances in the markets, they have done virtually nothing.
So, for crypto investors who are torn between canine memecoins and the duck era, here's what they should do. Here's a light-hearted look at their respective advantages and disadvantages.
Technology
Incubator, Launchpad, and Raffle platform RichQUACK strives to bring a variety of technological advances through a combination of incubator, launchpad, and raffle platform. First and foremost, Launchpad is intended to be a risk-free investment for everyone, including QUACK Holder. A risk and bad investment screening system is in place, and it is necessary to submit the ID of incubator applicants so that the Richquack team has their data in case something goes wrong. They will also monitor the development activities of the incubated projects before launching their token on the launchpad or QuackPAD, which may help to prevent rug pulls.
It is also designed to have a raffle mechanism, which the team promises would allow QUACK Holders to reap even greater advantages from their investment. Furthermore, it includes a staking mechanism, which may allow holders to have greater flexibility in terms of what they can do with their QUACK Token. In its current state, it is in the testnet phase of operation.
Shiba Inu has virtually no technical characteristics that distinguish it from other memecoins, and its use-cases are primarily limited to cryptocurrency trading and exchanges.
Winner: RichQUACK
Community
The Shiba Inu community is involved, energetic, and, in some cases, quite rabid in their excitement for anything Shiba Inu. The Twittergroup has more than 1.9 million followers, a Reddit group has 425,000 users, and there are about a million active wallets dedicated to the Shiba Inu. Its followers are among the most active in the cryptocurrency and blockchain industries.
To far, RichQUACK has over 76,000 followers on Twitter and a 65,000-strong community on Telegram, according to the author of this article Richquack hosts a variety of events on a daily basis across all social media platforms. It has been nominated as the most active Telegram community on Twitter. RichQuack is unquestionably a formidable new competitor for everyone in the cryptocurrency market.
Winner: Shiba Inu 
Team
It is being built by a pseudonymous team that has previously collaborated on Multiple Business Ventures, as well as with a blockchain development team that has more than 60 people on board.
A pseudonymous developer named Ryoshi (which is Japanese for 'fisherman') created the Shiba Inu and has insisted that he, she, or they are not in charge of anything. Marketing, on the other hand, looks to be a strong suit.
Winner: RichQUACK
Market Cap / Upside Potential
At the time of writing, Richquack had a market capitalization of little more than $250 million. Already, 53 percent of the total supply of 100 Quadrillion coins has been sucked into the blackhole. As a result of its hyper deflationary tokenomics, just 47 percent of its total supply is currently in circulation, and the supply is diminishing rapidly.
It is well known that the Shiba Inu token has a total quantity of a quadrillion tokens, of which around 550 trillion are now in circulation. With a market capitalization of about $29 billion, it is now the world's 11th-largest cryptocurrency by market capitalization.
With no natural counterparts other than Dogecoin (which is one position ahead of it in terms of market capitalization at $34 billion), Shiba Inu's most aspirational competitor would be Bitcoin, which has a market capitalization of $1.226 trillion and is the most valuable cryptocurrency in the world. SHIB is now worth more over 2.3 percent of the value of Bitcoin, which appears to be limiting its potential rise. On the contrary, it could be said that SHIB is up against stiff competition at the top and has already reached its peak, but RichQUACK is just getting started and has plenty of potential to expand.
Winner: RichQUACK
Liquidity
Unrealized gains are exactly that: unrealized gains. SHIB token trades on the world's most popular cryptocurrency exchanges, including Binance, Coinbase, OKEx, Huobi, Bitfinex, and KuCoin, and has had a trading volume of more than $1.73 billion in the last 24 hours. It's a substantial amount of money. It's truly enormous. It's a terrifying creature.
RichQUACK, on the other hand, is currently only available on Pancakeswap, Gate.io, XT, ZT Global, Hotbit, and Bitmart, where its total trading volume over the last day has been a pitiful $78,283,000 USD.
Winner: Shiba Inu
Final Score: Tie
Both of these tokens are finding audiences with whom their value proposition resonates, which is a positive development. Both are spectacular in their own right. Just the fact that RichQUACK could be the next Shiba Inu is enough to make him a contender. Although it has a considerably smaller market capitalization, the community is rapidly expanding. At the end of the day, you should conduct your own research.
Disclaimer: This article is provided for informational purposes only. It is not offered or intended to be used as legal, tax, investment, financial, or other advice.