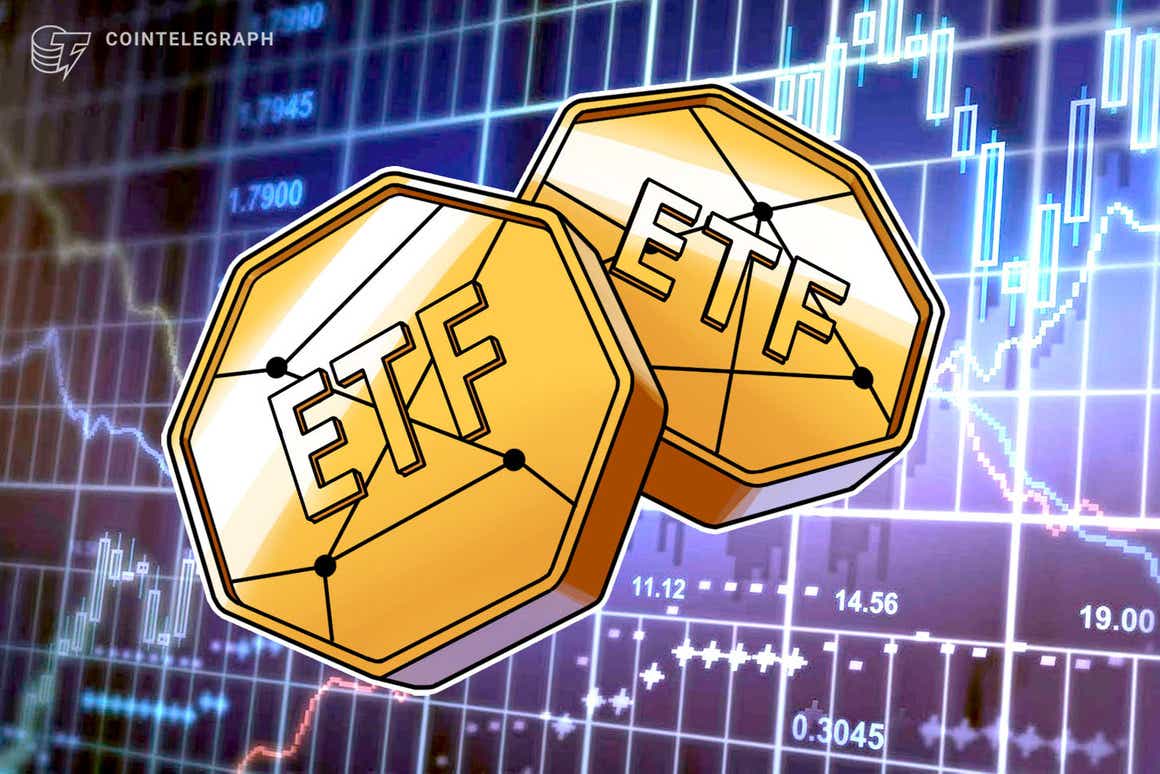 VanEck, an investment firm with almost $82 billion in assets under management, has applied to the SEC to launch a new exchange-traded fund (ETF) focused on gold and Bitcoin (BTC) mining.
The fund will invest in an index that tracks gold and digital asset mining companies, according to an SEC filing on Thursday.
It would not directly or indirectly invest in cryptocurrency.
The document did not mention a ticker or cost ratio.
VanEck ETF Trust files with the SEC-VanEck Digital Assets Mining ETF https://t.co/pSaogEzRVW

— Exchangetradedfunds (@ETFsinfo) March 8, 2022
VanEck's proposed fund comes as fears of increased US regulation persist.
President Joe Biden is slated to sign an executive order outlining the country's cryptocurrency strategy later this week.
The order will require federal agencies, including the SEC, to report on their digital asset policies later this year.
The administration has been criticized for not clarifying cryptocurrency rules.
The SEC denied a VanEck ETF that would have bought BTC directly in November.
Despite years of industry lobbying, the regulator has yet to sanction such a fund.
Regulators may delay clearance of such ETFs until a more strong regulatory framework is put in place.
VanEck launched its first bitcoin fund earlier this year.
The fund is an exchange-traded note (ETN) with exposure to BTC, ETH, Polkadot (DOT), Solana (SOL), Tron (TRX), Avalanche (AVAX), and Polygon (MATIC).
VanEck launched the Digital Transformation ETF (DAPP) in April 2017, investing in cryptocurrency exchanges, miners, and other crypto-related equities.
For its Bitcoin Strategy Fund (XBTF), the firm invests in cash-settled Bitcoin futures.