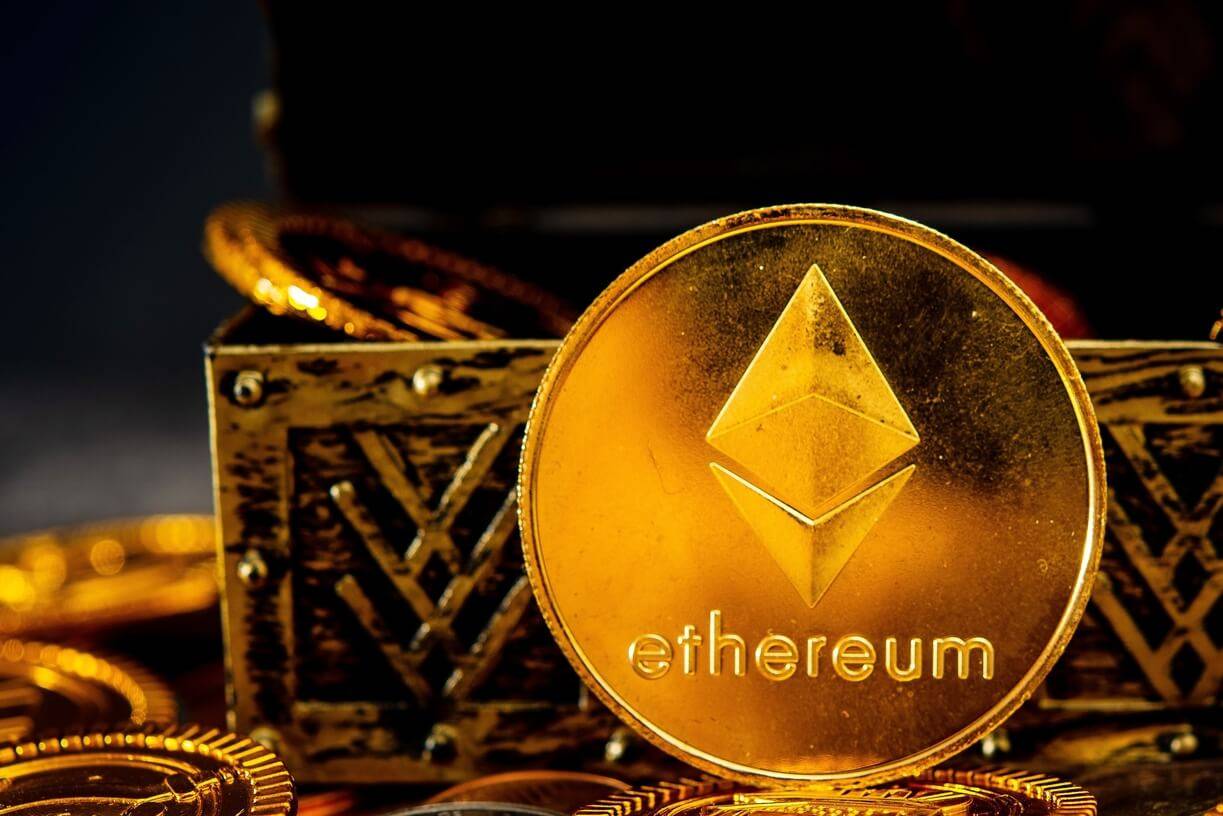 You may be unaware, but in July 2014, Ethereum (ETH) held a premine in which about 60 million (approximately USD 272 billion currently) tokens were auctioned for a total of USD 18.3 million, with 12 million reserved for early contributors and the Ethereum Foundation. At ETH 72 million, this amount represents approximately 63.7 percent of Ethereum's current total supply, raising concerns about centralization, especially as the network converts to a proof-of-stake (PoS) consensus mechanism.
Indeed, for many of Ethereum's critics, its premine is a primary reason why it will never be as decentralized as Bitcoin (BTC) and why it may eventually be controlled by a very small group of individuals (assuming it isn't already). Simultaneously, they argue that premine is analogous to an initial coin offering (ICO), putting Ethereum in the crosshairs of the US Securities and Exchange Commission.
The Ethereum community, on the other hand, maintains that the 2014 premine had no effect on the platform's decentralization, claiming that the premined ETH was distributed to thousands of users. Simultaneously, they contend that Ethereum's transition to PoS will not reduce its decentralization.
Ethereum premine = bad?
"A pre-mine is unethical and favors some actors over others in a political fashion. Consequently, the issues that are created are not only in the future, but also in the present and in the past," said Bitcoin author and advocate Gigi.
He adds that one of the major concerns about Ethereum's premine sale is the possibility of regulatory ramifications for the network, particularly if tokens are given to a limited number of buyers. This appears to be the case, as data from the sale indicates that 40% of the total sold went to just 100 buyers.
"More and more people are concluding that the Ethereum presale exhibits the characteristics of a fraudulent securities offering," he told CoinNewsDaily, suggesting readers to read papers published in 2018 by lawyer Preston Byrne and researcher Hasu (as well as the Amy Castor piece linked to above).
And Gigi is not alone in asserting that the premine almost certainly qualifies ETH as a security. This is also the view of Josef Ttek, SatoshiLabs' Trezor Brand Ambassador.
"To begin, the ICO is a security offering, and the ether tokens are securities. The SEC's earlier view on this topic may alter merely because the offering is similar to what later ICOs — categorized as unlicensed securities offerings — have done," he explained.
Additionally, Tětek observes that the premine may worsen issues related to ownership concentration and centralization, particularly if Ethereum evolves into Ethereum 2.0 at some point (next year?).
"Second, the switch to the proof-of-stake system will benefit mostly those that were there for the premine and the initial sale and thus cement the power of these insiders and make Ethereum even more centralized than it is today," he said.
Essentially, the argument is that because the Ethereum Foundation sold ETH worth hundreds of billions to a 'handful' of buyers, these individuals/entities will be able to exert disproportionate influence over staking once Ethereum 2.0 is implemented.
"Even without a premine, proof-of-stake results in centralization — we can already see exchanges and other third parties offering staking-as-a-service […]
The premine sets the stage for even more rapid centralization, as those with the most coins will consolidate their control over the network and increase their relative importance over time,"  said Tětek.
Ethereum premine ≠ bad?
Meanwhile, the ETH side advances two key rebuttals to the claims brought against the premine above. The first is to argue that the sale was more open and widely dispersed than critics allege.
"Over 10,000 distinct BTC addresses participated in the crowd sale, which means a large number of people were able to get exposure to Ethereum at the earliest stages. While the space has grown since and such a crowd sale would be hard to replicate, I think it was a great launch approach at the time because it allowed for a broad set of participants, many of which are still involved in the ecosystem today," said Ethereum developer Tim Beiko.
Additionally, one may argue that not only was the sale widespread, but that ETH ownership has widened since 2014.
"With the exception of infrastructure wallets, such as the ETH 2.0 Deposit Contract, and exchange wallets, the top ten wallets collectively contain around 3.3 percent of the entire quantity of ETH. Over time, the amount of ETH in the hands of people worldwide has steadily climbed," according to a representative for ConsenSys, a large blockchain startup focused on ETH.
Additionally, the ConsenSys spokesman emphasizes that the total number of ethereum addresses (a single individual can hold many addresses) has expanded dramatically since the cryptocurrency's birth, from 9,205 to 172,088,521 today.
Tim Beiko, meanwhile, objects to the term 'premine,' preferring to describe to the event as a crowd sale. He also disputes the assertion that the sale will erode Ethereum's decentralization.
"The crowd sale benefited a sizable group of participants, and I believe that this group is more diversified than early miners. Second, even if that were not the case, Ethereum ran on proof-of-work for five years, providing adequate time for anyone interested in mining ether (along with access to many mining pools)," he told CoinNewsDaily.
Additionally, Beiko contends that PoS does not favor players with significant ETH holdings, and so will not result in any increase in ETH-based wealth concentrations.
"It's not true that Ethereum's PoS grants 'more weight to actors more able to stake more ETH': the rewards are the same for every staker, and even diminish as more stakers join. There are also several things in the protocol which are meant to 'tilt the scale' towards smaller stakers, such as the anti-correlation penalties [see here for an explanation of such penalties]," he added.
This alleviates some of the concerns that PoS and the 2014 auction will change Ethereum into something akin to the 'existing fiat monetary system,' as several critics have suggested. And, while single entity (with sufficient ETH) can run many validators, the anti-correlation penalties noted above (among other things) may make this impossible.
Second, several individuals have remarked that, despite its initial size, the premine will become increasingly irrelevant as more ETH is distributed.