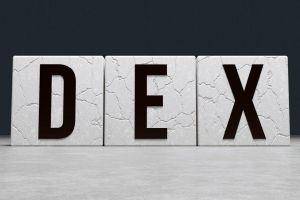 The daily, bite-sized summary of cryptoasset and blockchain news – focusing on stories that are flying under the radar of today's crypto news – is delivered to your inbox every morning.
_____
Exchanges information
Square CEO and Twitter CEO Jack Dorsey announced that Square's new company, TBD, which is focused on building an open developer platform, is planning to construct a decentralized bitcoin (BTC) exchange. Mike Brock, the initiative's leader, noted that the platform will be totally public, open-source, and open-protocol, and will be compatible with any wallet.
On August 29, Bilaxy stated that its hot wallet has been compromised. The company labeled the incident as "severe" in an August 30 post, noting that about 295 ERC20 tokens were hacked and moved. All tokens that were not affected have been moved to a cold wallet. "Bilaxy sustained significant losses as a result of this hack disaster," their Telegram channel stated. "The issue has not been resolved yet, and resuming Bilaxy services would require considerable effort and time. It may take at least two weeks to completely analyze the attack and reconstruct the system architecture in order to secure the system and its assets."
KuCoin reported that its entire new user base exceeded 2 million in Q2 2021, with "record" quarter-over-quarter growth of 1,144 percent and year-over-year growth of 709 percent. KuCoin has completed 810 million transactions to date, with a total transaction volume of USD 400 billion. The average daily trade volume has increased by 791 percent over the last year to USD 4.3 billion.
DeFi-related news
According to the report, a coalition of Ethereum decentralized finance (DeFi) projects unveiled 'DeFi for the People,' a collaboration of global crypto organizations united by a mission to provide DeFi to the world's 6 billion smartphone users. Built on Celo, the initiative's original partners include Aave, Curve, Sushi, PoolTogether, 0x, UMA, Valora, Ubeswap, and Moola Market. Chainlink, RabbitHole, The Graph, and Wrapped.com are among the education and infrastructure partners. This effort seeks to provide over USD 100 million in educational programs, awards, and incentives.
Financial news
Standard Chartered International and Linklogis, a provider of supply chain finance technology solutions, have announced a joint venture to create Olea, which they describe as a "fully-digitized trade finance origination and distribution platform that aims to connect institutional investors seeking opportunities in alternative asset classes with businesses in need of supply chain finance." Olea will be headquartered in Singapore and will be led by Amelia Ng (CEO of SC Ventures, Standard Chartered's innovation, fintech, and ventures branch) and Letitia Chau (Vice Chairperson and Chief Risk Officer of Linklogis) as deputy CEO.
Regulation-related news
AnChain is a blockchain analytics company.
According to Forbes, AI has secured a partnership with the US Securities and Exchange Commission (SEC) to assist in monitoring and regulating the decentralized finance (DeFi) market. The contract's initial value is USD 125,000, followed by five one-year USD 125,000 option years for a total of USD 625,000.
News about investments
Miller Opportunity Trust, the flagship firm of famed hedge fund manager and bitcoin bull Bill Miller, declared a USD 44.7 million holding in Grayscale Bitcoin Investment Trust in a recent SEC filing (GBTC). The fund, which had USD 3.1 billion in assets as of June 30, disclosed that it owned 1.5 million shares in GBTC.
Arcane Crypto, a Norwegian investment and research firm focused on cryptocurrency, said that it has raised SEK 61 million (EUR 6 million) through a directed issue. Arcane Crypto AB's Board of Directors approved and executed a directed issue of 300.93 million units to an undisclosed group of eligible investors with a demonstrated interest in Arcane Crypto and the cryptocurrency sector. The company anticipates becoming cash-flow positive by year's end 2021.
Alpaca, a commission-free stock brokerage platform that provides APIs for fintech apps to connect to and trade US stocks, announced the completion of a USD 50 million Series B financing round. Alpaca has continued to accelerate global expansion and adoption of its developer APIs since its introduction in 2018 and is now pushing into cryptocurrencies.
NFTs news
Internet company The9 Limited announced that it has entered the non-fungible token (NFT) sector in an official capacity. NFTSTAR Singapore Pte. Ltd., a wholly-owned subsidiary of The9 Limited in Singapore, will launch an NFT trading and community platform called NFTSTAR in Q4 2021, with a user pre-registration incentive campaign beginning immediately. Gagan Palrecha, a former Vice President of Operations of Dapper Labs, will join NFTSTAR as Chief Operating Officer.
Stephen Curry, the NBA champion, has joined the Bored Ape Yacht Club, a collection of 10,000 NFT apes, by purchasing one for ETH 55. (USD 175,193). Curry's ape is currently being offered for ETH 39.34 on the OpenSea marketplace, which is less than the price he paid for it.
Additionally, the Bored Ape Yacht Club raised USD 96 million in a single hour on Saturday night by a public sale of 10,000 of its Mutant Apes. Additionally, the NFT team airdropped an additional 10,000 vials of mutant serum, allowing existing NFT holders to mint new apes for free. Token holders of Bored Ape received one of three serums through airdrop: M1, M2, or Mega Mutant (M3). According to OpenSea, the Mutant Apes have created an all-time trading volume of ETH 46,388 (USD 147.76m).
Career updates
Binance Australia announced the appointment of Leigh Travers as Chief Executive Officer. Travers was previously the CEO and Director of DigitalX. He spent seven years at DigitalX Limited, a publicly traded blockchain technology startup. Prior to that, he served on the Board of Directors of Australia's industry association for blockchain technology, Blockchain Australia. Travers' role at Binance will be to expand the brand and the company's ties with regulators.
Bitso, a prominent crypto platform focused on Latin America, announced the appointment of Vaughan Smith as the company's first Chief Operating Officer. He has more than a decade of expertise as Vice President of Corporate Development at eBay, Move, and, most recently, Facebook, according to the business. Bitso claims to have more than 2.6 million users.