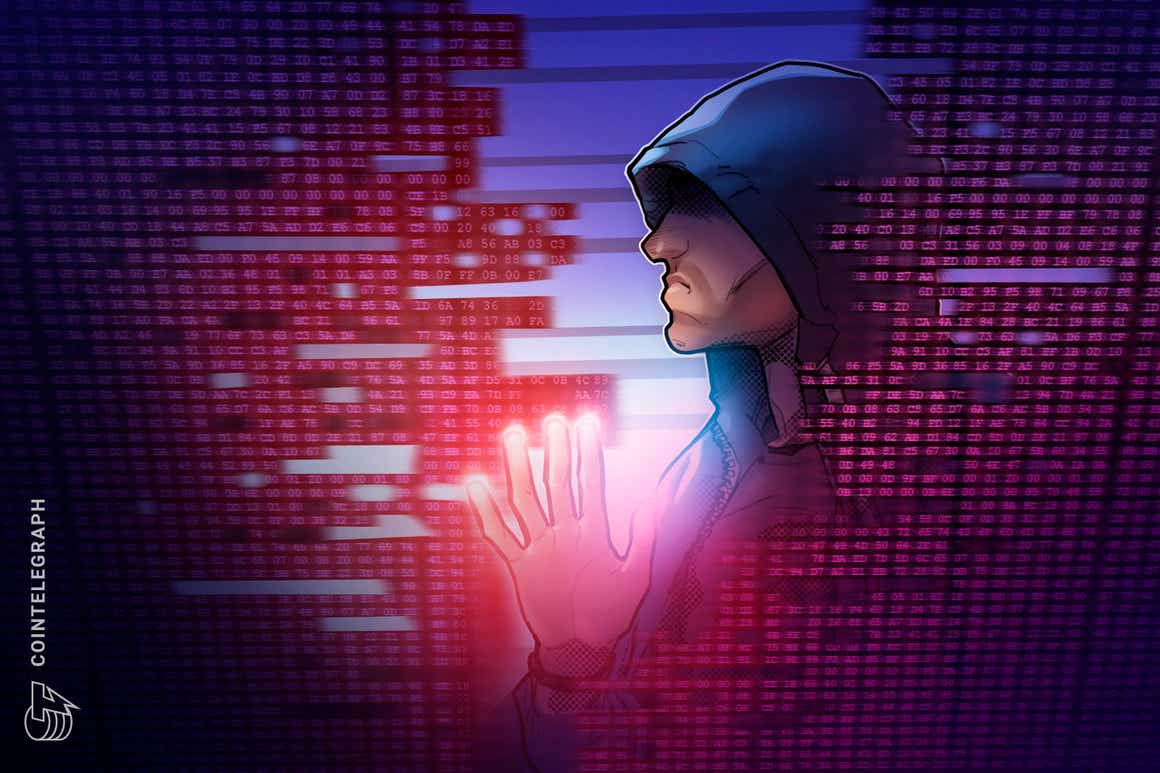 People who work for community-based blockchain security companies may be making it more difficult for alleged bad people to get away without leaving a trail.
Early Wednesday, CertiK sent out a community alert about Flurry Finance, a company that allegedly had its smart contracts breached by hackers, which led to $293,000 worth of funds being stolen.
Shortly after the attack, CertiK released the wallet addresses of the alleged attacker, the address of the malicious token contract, and a PancakeSwap pair address that was allegedly used in the attack. This led to a warning on BscScan.
While the firm checked the project's smart contracts, it looks like the exploit was caused by external dependencies.
#CommunityAlert @FlurryFi's Vault contracts were attacked leading to around $293K worth of assets being stolen from Vault contracts

Incident Analysis

— CertiK Security Leaderboard (@CertiKCommunity) February 22, 2022
On Feb. 20, social media users said that a project based on the Avalanche (AVAX) cryptocurrency Atom Protocol allegedly turned into a rug-pull just a few hours after it was launched. A screenshot from the project's alleged Twitter account (now deleted) said:
"There is a problem/mistake in the contracts; we can't do anything. So we have to close the project, sorry."
Assure DeFi, a verification company, released a report on Tuesday that lists a French national on file as the person in charge of the Atom Protocol. This person is responsible for making sure that the person is who they say they are.
Such checks are done by the company, which then makes compliance content that can be seen by the public.
A statement from Assure DeFi told CoinNewsDaily that knowing someone's name, address, nationality, and so on doesn't stop them from committing a crime. This is important to know.
That's why, though, Assure DeFi reps said:
"It does, however, create an accountability path to pursue legal recourse against bad actors…which is the value that the Assure DeFi KYC Verification process provides."
The report says $87,440 was taken by the alleged rug pull, and it says that more than 1,000 people were hurt.
According to Assure DeFi, victims should contact Binance support and ask them to freeze the alleged perpetrator's wallet. They should also contact French law enforcement about the alleged crime.
We believe that many people are still misunderstanding the role of KYC/verification.

KYC is a deterrent and not a scam prevention and if anyone says otherwise they are misleading you.

The real value of KYC is having a validated real-world identity behind a project..

— Assure DeFi (@AssureDefi) February 20, 2022