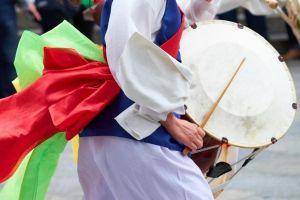 The heat is on for South Korean trades, who have suffered a setback in their quest to add banking contracts that will ultimately determine when they are able to keep operating after a slew of government legislation to authorities trading platforms comes into force on September 25.
After the country's very first piece of crypto-specific legislation promulgated in March this year, exchanges were handed a two-year grace period during which they must get real named-authenticated banking contracts with domestic banks, in addition to information security management (ISMS) certificate and satisfy other criteria, such as introducing anti-money laundering (AML) protocols.
A increasing number of trades have put AML systems to place and gained their ISMS certificates, but banking remains a thorn in the side for most.
Though many in the industry have informed Cryptonews.com along with other news outlets they are confident that the likes of Upbit and the rest of the"big four" will renew with their present partners after a prosperous past few months or even find new partners, there's a large chasing bunch of trading platforms determined to make the deadline.
But doors seem to be shutting to a lot of these. Banks are handed the responsibility to run their own risk assessment checks on trading platforms, aware that they will have to bear the onus of blame should a trade, say, suffer a security breach or fraud allegations.
Previously, Shinhan and NongHyup's three biggest commercial competitions — Kookmin, Woori and KEB Hana — have mastered the possibility of partnering with trades"for the foreseeable future." But a fresh blow has arrived from BNK Busan, which had previously expressed a strong interest in dealing with exchanges.
BNK officials visited banks that operate with exchanges to learn more — however per Asia Kyungjae — that interest has gone cold.
A BNK spokesperson ruled out a partnership, describing:
"There are benefits [to partnering with trades ] for example new account creation and banking fees, but we decided that risks like money laundering-related concerns were higher."
Considering that the success of K-Bank's Upbit partnership, some have been searching to the neobank industry in expectation of a lifeline. But there isn't going to be any coming from Toss, among the nation's fastest-growing fintech unicorns.
But per Dalian, Toss chiefs are not in a rush to obtain an exchange to group up with. While they did not rule out partnering with crypto trading platforms, officials said that they had"no specific trainings or plans" to obtain an exchange partner — even though they claimed that that could change before launch.
Meanwhile, the top financial regulator, the Financial Services Commission (FSC) has held a second set of offline meetings with all 30 South Korean trades — and has conducted a complete"due diligence" audit at a single important (unnamed) trade. The FSC has recently been handed the lion's share of control within the crypto industry, and has been eager to flex its muscles particularly after a raft of criticism from political opponents asserting it has"failed" the crypto industry.
According to Newspim, the FSC will execute week-long checks at particular exchanges — along with the group of trades in question comprised 20 that already have ISMS certificates and 10 that are in the procedure of obtaining them. The trades were briefed in 2 classes, each for about 40 minutes, in meetings held in FSC premises yesterday.
Meanwhile, the Segye Ilbo noted that the FSC has also been alerted to the fact that some exchanges could look for legal ways to keep hold of their customers' funds. Unnamed sources close to the regulator and other industry insiders have expressed the worry that a few will execute"planned bankruptcies" on the cusp of their grace period deadline in an attempt to avoid having to repay their clients — or even abscond with their money and tokens.
– Basel Committee Gives Longer Clarity To Banks Hunting Crypto Exposure