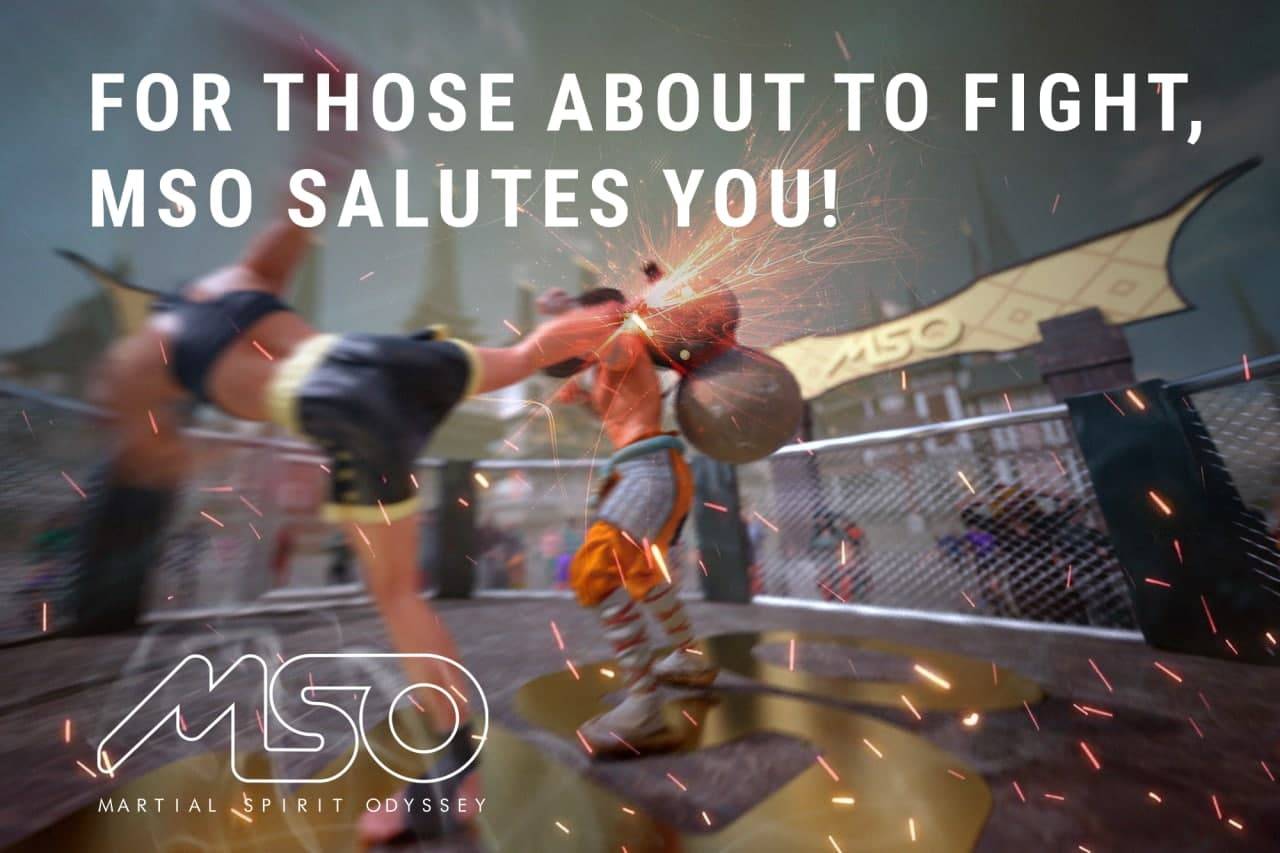 Martial Spirit Odyssey is rethinking gaming by creating a unique metaverse built on NFTs that is primarily focused to combat sports and martial arts. MSO will begin selling Mint Passes on February 7th, with just 5,000 available.
MSO NFTs – A WAGMI Perspective
MSO is a representative of the Metaverse, funded and built in partnership with combat sports, NFTs, and next-gen gaming lovers that trust and share democratic and decentralized ideas. MSO proposes an online AR/VR multiplayer fighting game with complete 3D MetaHuman NTFs.
Each NFT holder will be a shareholder in MSO Metaverse and will have the capacity to control the project's future course through a single voice voting system, in accordance with regulations developed and accepted by all project participants.
Once the NFTs are distributed (first drop in Q1 2022), and the MSO ecosystem is established, major incentive protocols will be implemented to provide early access to Mint Pass and NFT holders in the spirit of a fair launch.
Early MINT PASS holders (drop on February 7th, 2022, at a set price of 0.2 ETH) will join MSO's founding community, assisting in the project's development and securing a seat on all future drops' Green Lists. As eternal "OGs" of MSO, they will enjoy additional benefits such as the promised Game theory, incentives, airdrops, exclusives, and cooperation with other communities and initiatives!
MSO Non-Financial Transactions – More Than Collectibles.
With augmented reality, virtual reality, and connected television, individuals can play and train in a variety of ways with MSO complete 3D NTFs.
Everyone can challenge gamers from all around the world and organize combat tournaments with MSO Arcade Game, a new generation of outstanding fighting games. MSO Training Game allows players to train in virtual reality and connected television to improve their avatars' skills and methods.
MSO NFTs are triple-A rated (Art, Asset, Adventure) and designed by CGI artists, with multiple rarity elements that provide holders and gamers with a diverse array of revenue streams and distinct phygital experiences.
MSOs can increase their earnings by staking MSO Characters (All four drops in 2022). As MSO Metaverse will feature an in-game marketplace, users will be able to purchase, sell, lend/borrow, and auction items. This is an excellent approach for players to monetize their time/skills and convert them into a revenue-generating potential.
MSO Associates
Numerous athletes from a variety of martial arts and combat sports, as well as notable businesses, have already joined MSO Metaverse.
MSO – A Collaboration of Experts
Entrepreneurs with Proven Track Records: Serial entrepreneurs and industry professionals with a track record in sports, software development, blockchain solutions, and marketing.
Rudy Jonstomp, founder, is a martial arts entrepreneur with over two decades of experience: organizing combat events, designing professional combat sports equipment, and managing web media.
Since its inception, Bemersive has been a co-founder of MSO. Due to their extensive experience, these French pioneers in the Metaverse industry are establishing the world of MSO and ensuring high-quality creative production, 3D technologies, and commercial strategy.
Boris Jonstomp is a multi-disciplined athlete who holds titles in kickboxing, full contact, MMA, wrestling, and BJJ black belt. He is a pioneer in Vale tudo and MMA, having been a member of the first French mixed martial arts team. He is currently employed as a professional coach for multiple crowned champions in the world's most prestigious combat sports organizations.
SolidAnim Studio is confident that real-time virtual production is the way of the future. Its engineers and artists work on a daily basis to suggest fresh inventive solutions for the manufacturing sector, ideas that have already demonstrated their viability.
MSO – Advisory Board
A group of seasoned and powerful business professionals committed to advancing the MSO Metaverse's development.
Jean-Marcel Nicolai, former Senior Vice President, Global Production at Disney, is the Chief Operating Officer of Atari.
Pierre Paperon, Engatica's Top 50 "The Most Prominent Digital Futurists to Watch in 2022," strategist for blockchains, NFTs, Metaverses, Web3, and DAO…
Marina Narishkin is the General Manager of Millimages and was previously the General Manager of TF1 Licensing.
Manuel Sainsily, Manager, User Experience/Experiential Design, Digital Twins @Unity
@Solidanim CEO Emmanuel Linot
Alexandre Michelin is the founder of @KIF-KnowledgeIMMERSIVEForum and the former General Manager of Microsoft MSN Europe & Africa.
Steve Moradel is a technology entrepreneur and famous strategist. He is the co-founder of @Bemersive and is one of the major influences in France's digital community.
Stéphane Juffé, co-founder and CEO of @Bemersive, co-owner of @French Lab Agency, film director and creative director
This is a sponsored news release and is being distributed solely for informational purposes. It does not constitute legal, tax, investment, or financial advice and is not meant to be used as such.