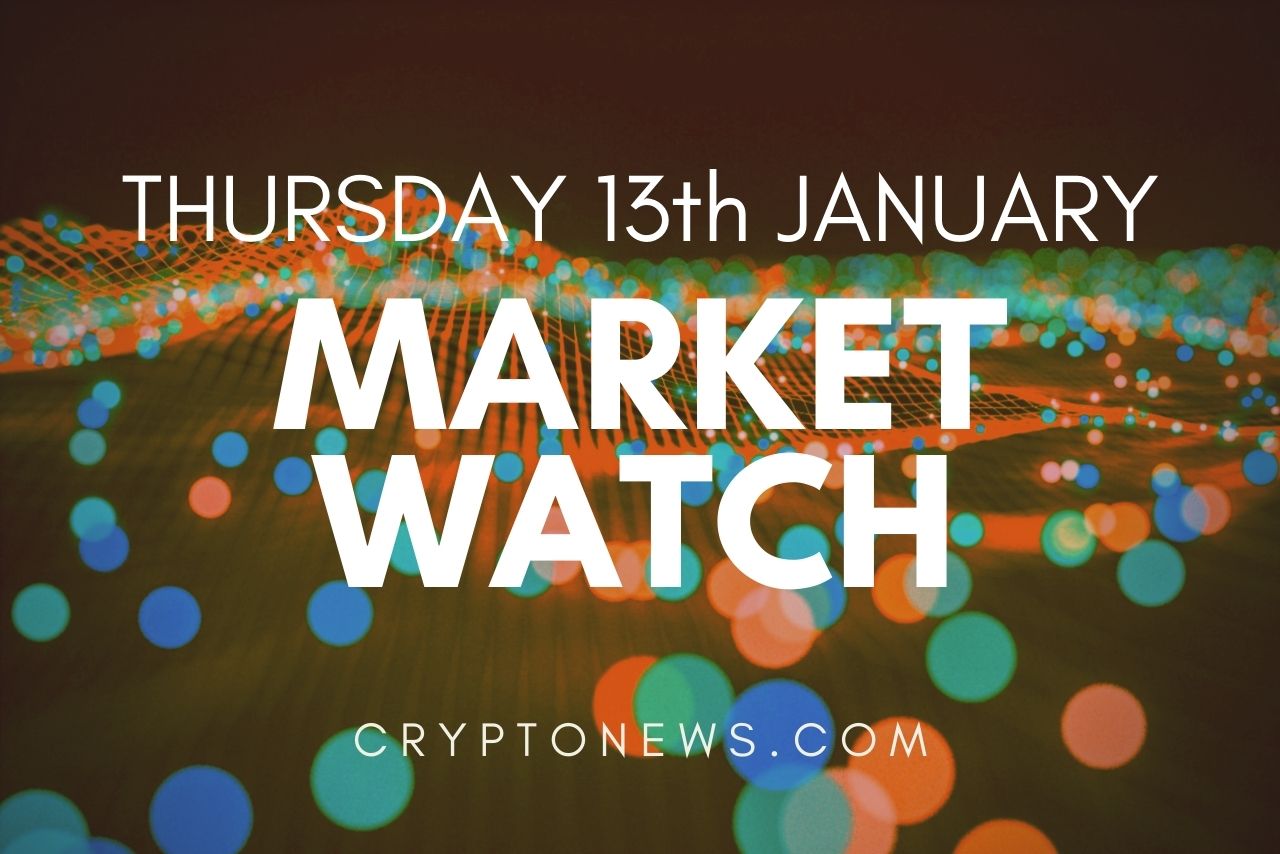 Bitcoin's price is reversing course and settling below the USD 44,000 resistance level.
Ethereum is firm at USD 3,300, while XRP continues to trade below USD 0.80.
DOGE and SHIB both climbed more than 10%.
Bitcoin's price briefly surpassed the USD 44,000 mark before beginning a downward retracement. Bitcoin fell below the USD 43,600 mark. It is consolidating gains near USD 43,900 at the moment (12:21 PM UTC) and may initiate a new rally above USD 44,000.
Similarly, the majority of big cryptocurrencies are exhibiting signs of life. ETH remains stable above USD 3,300 but faces resistance near USD 3,380. If XRP closes above the USD 0.80 barrier, it may gain momentum. ADA is battling to maintain a price above USD 1.30.
Market capitalization as a whole
Following a significant upward advance, bitcoin price struggled to maintain a price above USD 44,200. BTC has corrected downward and is currently trading below USD 44,000. It is now reversing course and consolidating gains near the USD 43,900 mark. On the downside, an initial support level is located near USD 43,200. The primary support level is currently building near USD 43,000.
If a new increase occurs, the price may encounter resistance near the USD 44,000 mark. The next significant resistance level is near USD 44,500, above which the price may rise to USD 45,500.
""Bitcoin has just recorded a clean breakout above the USD 43,000 barrier, which served as the first local resistance in its short-term trading range, riding the wave of unexpectedly bullish investor sentiment following the release of the US CPI report. The context and timing of this relief rally suggest that we may be on the verge of reversing the short-term downward trend "Mikkel Morch, Executive Director & Risk Management at cryptocurrency/digital asset hedge fund ARK36, stated via email.
According to him, because real inflation figures are in line with expectations, the markets appear to be set for further upside in the near term, as investors appear to be a little more adventurous.
"The key resistance level will be USD 46,000, and we expect the price to consolidate below this level for some time. However, if the bulls are unable to firmly break through it, the bullish thesis for the near term would be invalidated "Morch was also added.
Ethereum exchange rate
After breaching the USD 4,400 resistance zone, Ethereum's price also followed a similar path. ETH has corrected downward and is currently trading below USD 3,350. It is, however, trading above the USD 3,300 support level. The next significant support level is near USD 3,250, below which the price will continue to decline.
On the upside, resistance is located near USD 3,400. The next significant resistance level is near USD 3,420, at which point the price may touch USD 3,500.
Price of ADA, BNB, SOL, DOGE, and XRP
Cardano (ADA) fell below the USD 1.35 resistance level. It traded lower than the USD 1.30 mark. The next significant support level is near USD 1.28. Additional losses could push the price closer to USD 1.25.
Binance coin (BNB) is regaining ground above the USD 480 mark. The next significant resistance level is near USD 488. A sustained closing above USD 488 would likely push the price above the USD 500 barrier. Otherwise, it may correct lower to USD 465.
Solana (SOL) increased its momentum in preparation for a break above the USD 150 obstacle. It is presently edging closer to the USD 155 resistance level. If the price corrects to the downside, it may find support near the USD 140 level.
DOGE has surpassed the USD 0.165 mark. It is up 10% and trading near USD 0.172. The next significant resistance level is near USD 0.180, above which the price could rise to USD 0.20.
The XRP price is attempting to consolidate below the USD 0.800 resistance level. A near-term support level is near USD 0.765, below which the price may hit USD 0.750. On the plus side, a break over USD 0.800 could result in an acceleration of gains.
Today's market for alternative cryptocurrencies
Numerous significant altcoins have increased by more than 5%, including LUNA, SHIB, FTM, ONE, KLAY, ROSE, XEC, KDA, and XDC. SHIB gained 10% and broke above the USD 0.000030 barrier.
"Shibarium, the video game Oshiverse, and ShibaSwap have all contributed to Shiba Inu's meteoric rise in price, putting it ahead of competitors such as Dogecoin, which remains a meme currency with limited development," Vladimir Kardapoltsev, CEO of PointPay, a blockchain-based financial ecosystem, said in an emailed note.
Additionally, he says that "to offset Shiba Inu's erroneous impression," the average holding duration for SHIB must be increased greatly.
"This will also help to reduce the volatility of the first Shiba coin's price. It's worth noting that the average holding period for Shiba coins on Coinbase has increased from six to 32 days in just over five weeks "Kardapoltsev continued.
To summarize, bitcoin's price continues to consolidate gains above the USD 43,000 mark. If BTC maintains a price over USD 43,500, a further gain above USD 44,000 is possible.