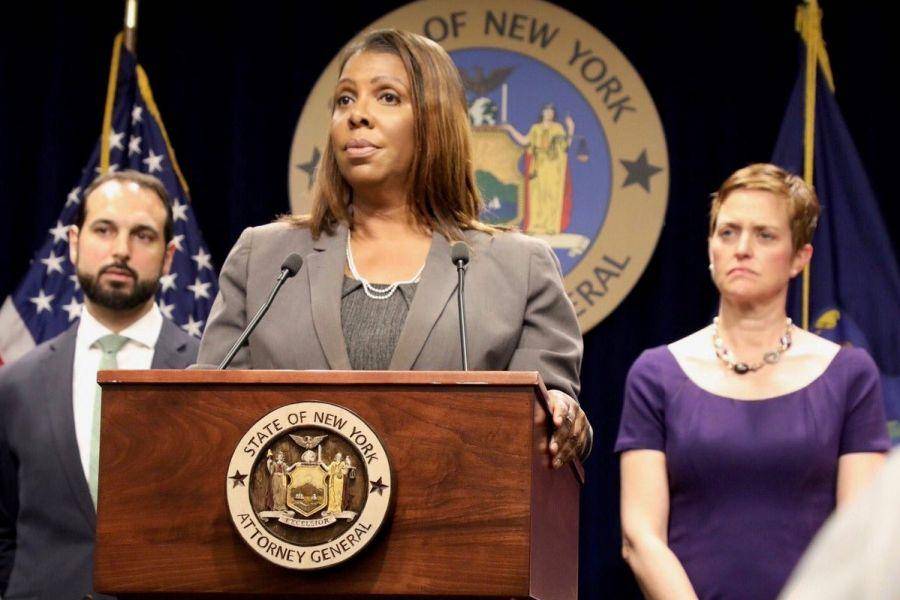 Get your daily, bite-sized digest of cryptoasset and blockchain-related news – investigating the stories flying under the radar of today's crypto news.
__________
Investments news
According to CoinShares data, digital asset investment products witnessed inflows totaling USD 80 million last week. Bitcoin (BTC) recorded the highest inflows, totaling USD 70 million, for the fifth consecutive week. Weekly inflows, however, remain significantly fewer than those recorded in Q1 this year, when US investors were significantly more active, according to the data. It said that the BTC futures ETF could see additional big inflows in the coming weeks as US investors continue to add stakes. Meanwhile, despite the fact that ethereum (ETH) saw its second consecutive week of withdrawals, CoinShares believes that these outflows are insufficient to identify a trend at the moment.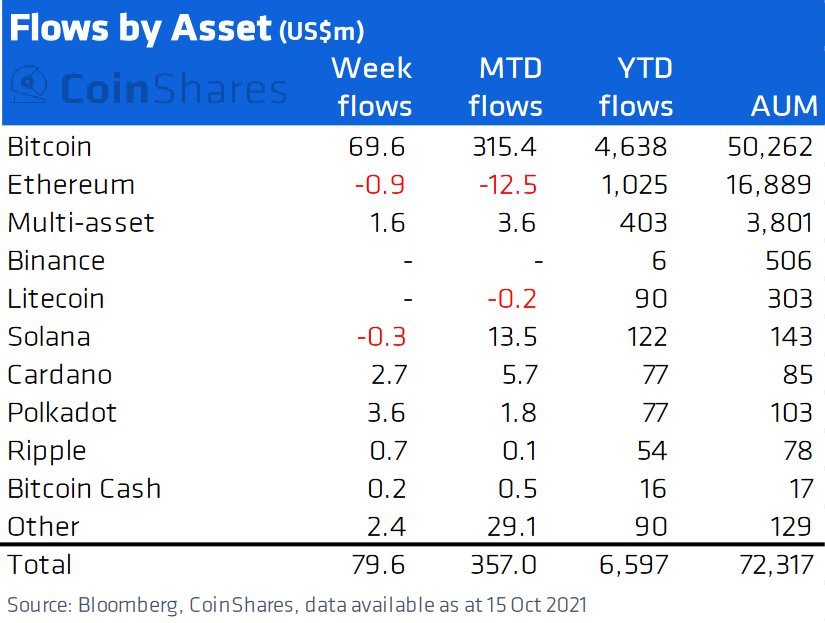 Interactive Brokers Group announced the debut of crypto trading for Registered Investment Advisors (RIAs) in the United States, allowing these advisors to trade and hold bitcoin, ethereum (ETH), litecoin (LTC), and bitcoin cash (BCH) on behalf of their customers through Paxos Trust Company.
According to the business, RIAs will profit from the ability to manage their clients' positions in cryptocurrency in addition to stocks, options, futures, bonds, mutual funds, and exchange-traded funds (ETFs).
Bakkt, a digital asset marketplace, has announced the completion of a business combination with VPC Impact Acquisition Holdings, a special purpose acquisition company (SPAC). Bakkt's Class A common stock and warrants will commence trading on the New York Stock Exchange today under the ticker codes 'BKKT' and 'BKKT WS', respectively.
According to President Nayib Bukele, El Salvador's mainstream bitcoin acceptance is gaining steam during the current bull run, as citizens increasingly exchange their US dollar savings for BTC.
Legal news
Letitia James, the New York Attorney General, ordered two crypto lending platforms to "immediately cease their unregistered and criminal activities in New York" and urged three additional platforms to "immediately submit information about their actions and goods." "Today's actions build on that effort and send a message that we will take whatever actions are required against any firm that believes it is above the law," James was quoted as saying. The Attorney General's Office redacted the firms' identities. However, before they were updated, the files kept the names "Nexo Letter" and "Celsius Letter." "Nexo does not offer its Earn Product or Exchange in New York, therefore receiving a C&D for something we do not offer in NY makes little sense. However, we will interact with the New York Attorney General because there is a clear case of the letter's recipients being mixed up. We employ geoblocking based on IP addresses" Nexo stated in an email response.
Mining news
According to BTC.com's estimates, bitcoin mining difficulty, or the measure of how difficult it is to compete for mining rewards, is likely to increase by roughly 1% today to USD 20 T. This is its seventh consecutive increase, and it is on track to surpass its all-time high of 25.05 T set in mid-May.
Square, the payments business, is considering establishing a Bitcoin mining system, according to CEO Jack Dorsey. He stated that he believes the project should be developed collaboratively with the community and has asked people to join the discourse about critical BTC mining issues.
BIT Mining Limited, a cryptocurrency mining company, said that it has strengthened its partnership with Viking Data Centers. The firm intends to boost its investment in the Ohio, US crypto mining data centre (the Ohio Mining Site), which is being created in collaboration with Viking Data Centers, by up to 65 megawatts (MW), increasing the Ohio Mining Site's total planned power capacity to 150MW.
Stablecoins news
Circle, a global financial technology company, announced support for the USD token (USDC) on the Hedera Network (HBAR), a decentralised economy's enterprise-grade public network. USDC is now available on Hedera through the Circle Account, allowing clients to deposit, withdraw, and send USDC on the Hedera network, as well as use Hedera for USDC payment and settlement activities. Circle's full suite of developer APIs has also been upgraded to accommodate USDC on Hedera, according to the statement.
Exchanges news
Huobi Japan announced that it has been approved to register as a Type I Financial Instruments Business by Japan's Financial Services Agency. The exchange stated that this will enable the company to not only develop derivatives products, but also to provide trading and market-making services to consumers in this market.
Gaming news
DeFi news
Dispersion Holdings, a decentralised finance (DeFi) incubator, has announced the acquisition of trading and yield farming platform Accru Finance. The transaction is priced at GBP 8.75 million (USD 12 million), and Accru Finance's co-founders will join Dispersion's board of directors.
Crime news
Exchanges and other financial institutions reported to the US Financial Crimes Enforcement Network (FinCEN) over USD 590 million in payments related to ransomware attacks, including cryptocurrency payments, in the first half of 2021, outpacing a 2020 total of just USD 416 million. The watchdog, however, has not specified what proportion of this sum is made up of cryptocurrency.
According to Action Fraud, the UK's national reporting centre for fraud and cyber crime, GBP 146 million (USD 200 million) has been lost to crypto fraud since the start of the year – 30% more than was lost in all of 2020.