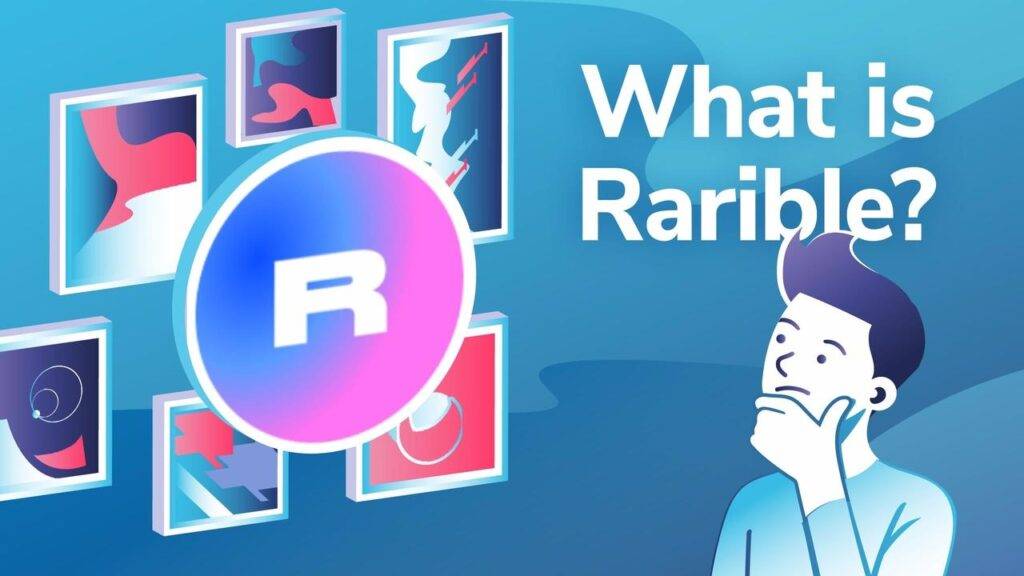 Rarible is a Marketplace for non-fungible tokens (NFTs). As part of its ongoing commitment to environmental sustainability, Rarible has developed a new feature dubbed "lazy minting" that allows users to create nonfungible tokens at no cost – all while improving the platform's environmental sustainability.
However, rather than the usual system, in which data is put on the blockchain immediately after minting, Rarible revealed Monday that, under its new programme, NFTs are "minted not at the time of creation, but at the time of purchase." When purchasing an item, it is the buyer who is responsible for the petrol costs. A decentralised peer-to-peer storage system known as IPFS will be used in this instance to store data.
Despite the influx of new retail participants into the NFT space over the past year, a significant segment has been dissatisfied with the consistently high gas fees on the Ethereum network, increasing their barrier-to-entry and driving many investors to alternative blockchains, such as Solana, as a result.
The current average gas price on Rarible for minting a single ERC-721 token, according to statistics provided by Rarible Analytics, is 0.022ETH, which is comparable to $82.26 in today's currency.
Given the numerous periods of heavy network activity during which gas fees can skyrocket to hundreds of dollars, this is really a great moment to make money on the platform.
Therefore, the community will view the Rarible implementation as a positive step forward, even though it is not yet clear what effect it will have on the broader market in the long run.
In the most recent iteration of cryptocurrency firms to indicate an interest in developing products and services in the NFT area, Coinbase, FTX, and Binance were among the most notable names to emerge. With over 1.1 million email signups in the first 24 hours, Coinbase's planned launch of its NFT marketplace has gotten a lot of attention on social media. After a week, the amount has risen to 2.35 million people, according to official figures.
To put this amount into context, the leading NFT marketplace OpenSea has registered slightly more than 263,000 unique users over the course of the last 30-days, in addition to a total volume of well over $3 billion.
To date, according to Coinbase's most recent shareholder report, the company has recorded 68 million verified users and 8.8 million monthly active users during the first half of 2021.
The platform's native token, RARI, has experienced positive growth over the past month, rising 80 percent from one-year lows in late September to its current value of around $22.20, according to analytics data from DappRadar. RARI, the platform's native token, has recorded 10,100 unique users over a 30-day period, according to DappRadar analytics data.