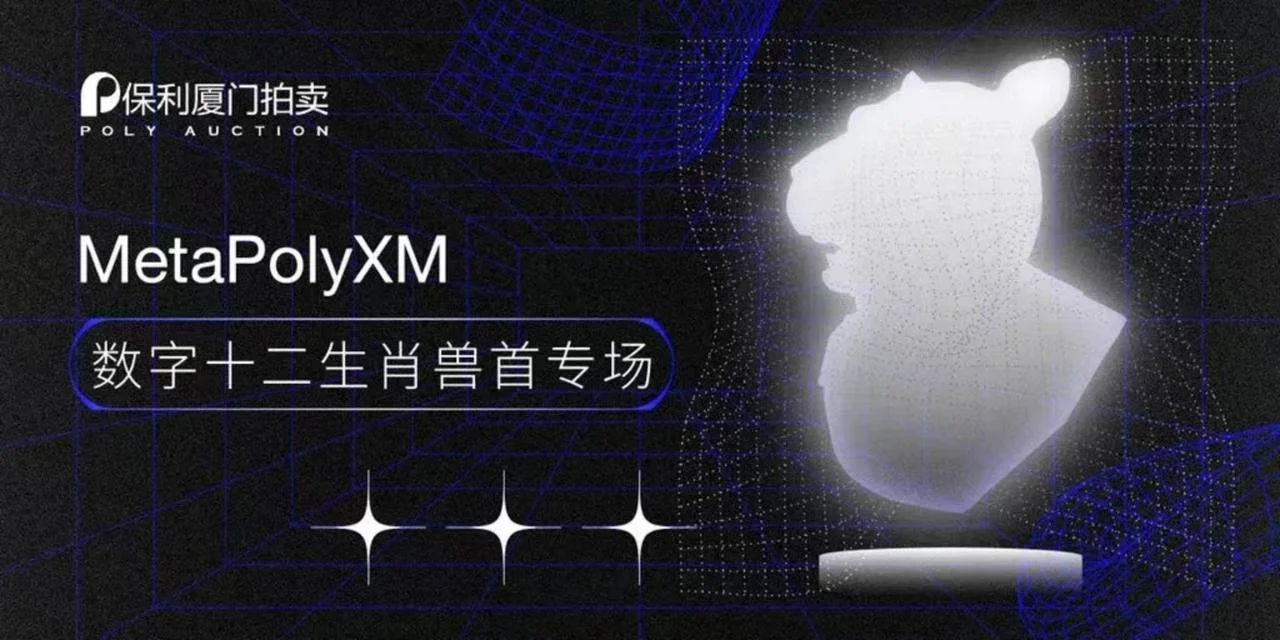 Justin Sun, the founder of TRON, won a bid on Twelve Chinese Zodiac Heads last week, and he will get them this month.
An auction called Twelve Digital Zodiac Heads Special Auction was held by Metapoly XM, which is part of Poly Auction (Xiamen) last week. This unique collection of 12 digital Zodiac Heads was put on the auction. It sold for a hammer price of about 9,832,500 (about $1,545,000).
It is not the same as when Justin Sun bought art before.
Many people in China know that Sun bought the Twelve Chinese Zodiac Heads, which is a good thing because it will help traditional Chinese culture get back on track.
Justin Sun was named ambassador to the WTO of Grenada last December, and he has a lot of fans and followers all over the world. He is also very interested in integrating cryptocurrencies with sovereign states.
The purchase of this collection is also a way to show that traditional culture is real Chinese.
The METAVERSE and NFT are the two things that get the most attention in the crypto world today. Companies of all sizes, from Meta to Microsoft to Disney to Nvidia to BATJ, have been shocked by the wave of new technology.
These big industrial companies are making bets all the time. But there aren't many ways to use it, which is a problem for people who want to invest in the future.
For example, how do you make sure that benchmarking the values of NFT works right? I mean, if you go to a traditional auction, the price range for each piece of art is pretty clear.
When it comes to the NFT auction, you might not know where to start because your rule of thumb might give you a few clues about how to price things.
It doesn't matter that there are some problems with the NFT industry for blockchain-based art. It's going viral. Justin's personal collection of NFTs is seen as a sign of how quickly things are moving in the industrial world.
People who watch the market say that NFT values have hit a new high of $17 billion, which is a lot more than they thought.
Justin Sun can now be called a top-class art collector because he bought many well-known NFT works last year, including The Nose (Le Nez), an iconic work by the celebrated Swiss surrealist artist Alberto Giacometti, for up to $78 million at Sotheby's New York Fall Auction 2021, as well as Femme nue couchée au collier (Marie-Thérèse) by Pablo Picasso for $20 million and Three Self-Portraits by Andy Warhol for $2 million at Christie's 20th Century Art Ev auction in New York City. OCEANFRONT by the crypto artist Beeple sold for $6 million. He also won the bidding for the painting.
But, is he even sane? Is he some kind of Great Gatsby who spends money all over the world?
Apparently, this young crypto tycoon may be aiming for higher goals that people don't see. He may be thinking about setting up a digital stage for future art performances.
NFT masterpieces may be another great achievement in his work with blockchain-based businesses.
Justin Sun has a lot of great art, and he has given some of it to the APENFT Foundation for digital arts.
It's built on top-notch blockchains like TRON and Bittorrent File System (BTFS), and it aims to help the creator economy and integrate finance, culture, and art in the Metaverse, which is where APENFT is based.
WIN NFT HORSE, a horse-racing game co-launched by TRON, the APENTF Foundation, and WINKLink, is also thought to be using one of the animal heads in this collection for auction.
Justin Sun, who is a well-known industry leader, has said that 50% of the world's top 100 artists and artworks will be NFTs in the next decade.
People in a blockchain-based ecosystem have been building a bridge between traditional art and cutting-edge technology, which will be good for both the blockchain and the art world.
This time, will it work out? First, look at his record. You don't know.