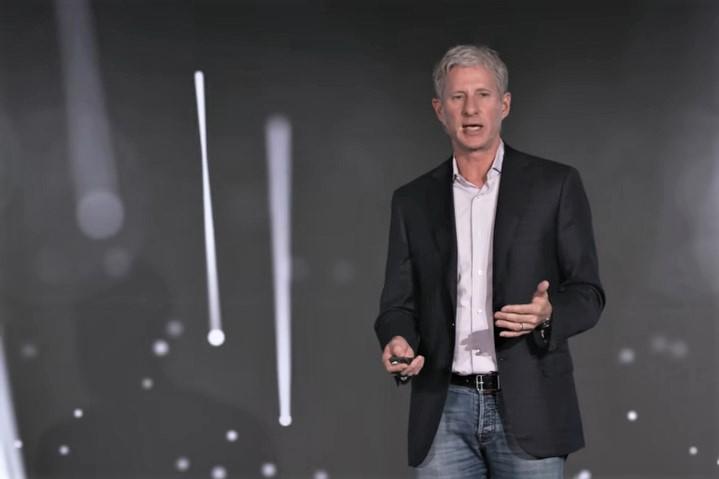 Ripple's executives continue to trash Bitcoin (BTC) mining, this time by proposing a new notion that a mining specialist has dubbed "the stupidest idea of 2021."
Bitcoin should abandon its "climate disaster" proof-of-work (PoW) consensus process in favor of one in which existing miners receive rewards without doing anything, Ripple's Chairman and Co-founder Chris Larsen argued in a new proposal.
"According to climate experts, the emerging solution is for Bitcoin's code to be updated to a low-energy consensus method similar to those used by practically all other major crypto protocols," Larsen argued for a switch to the alternative proof-of-stake (PoS) algorithm.
He said that the primary impediment to such a move would likely be pushback from miners who have invested considerably in equipment that would become obsolete if the protocol were to transition to a PoS model.
Larsen proposed a solution to this problem by paying all existing Bitcoin miners a BTC incentive depending on their part of the current hash rate, without them having to mine any coins with their electricity-guzzling rigs.
"Existing miners would simply have rights to future bitcoin rewards without the need to expend additional energy or make additional investments in mining rigs," Larsen wrote, adding that this could be subject to staking rules "to further secure the network."
Finally, the Ripple Chairman stated that his idea would enable the Bitcoin network to transition from "its current state of climatic calamity" to "a truly green financial technology of the future."
The plan has garnered mixed reviews from bitcoiners, with Nic Carter, co-founder of Coin Metrics and founding partner of Castle Island Ventures, who is also well-known for his study of Bitcoin mining, calling it "the craziest concept I've come across this year."
"Hey you know all those nice properties of PoW – unforgeable costliness, churn in the validation set, nonperpetual validation advantage? Let's eliminate those," Carter added.
The cryptocurrency derivatives market
BitMEX's own research team did not appear to take Chris Larsen's idea seriously either:
Others have argued that PoW is the optimal strategy for maintaining the network's decentralized nature.
"Proof of work is the only proven consensus mechanism we have today. Securing billions of dollars worth in bitcoin," Alejandro De La Torre of Proofofwork.Energy, a Bitcoin mining consultancy, told Cryptonews.com. "If you think you have a better consensus mechanism, build it. Otherwise, shut up."
Other industry experts, on the other hand, have stated that the fault is actually with the method energy is created.
"Energy consumption is not the problem; rather, the problem is the current mechanism through which energy is generated.
This would not be an issue if bitcoin was powered entirely by solar energy, according to one Twitter user, who also pointed out that energy generation around the world must increase regardless of bitcoin's use.
When the concept was discussed on Reddit, numerous individuals referred to it as "stupid" because it would grant future rights to collect BTC depending on the present hash rate.
"[…] Is this some sort of chess move that I'm not seeing?" a member inquired on the forum.
Furthermore, worries about the energy consumption of PoW as a consensus process have been refuted on numerous occasions in the recent past.
"Many of the detractors who critique Bitcoin's energy consumption start with the presumption that it is useless," says Lyn Alden, founder of Lyn Alden Investment Strategy.
In an earlier post, Alden stated that "a trillion dollars in market capital disagrees," and that "little care is paid to worldwide washing machine energy consumption, for example, because we comprehend the value."
Despite the fact that this is not the first time that representatives from the firm, which is affiliated with the XRP currency, have requested changes to Bitcoin's code, this is the first time that this has happened.
Similarly, when Ripple's Chief Technical Officer David Schwartz questioned Bitcoin's Proof-of-Work consensus method in March of this year, the same thing happened.
Schwartz stated at the time that the design of the system is "such that genuine decentralization and disintermediation was never a possibility," claiming that the miners are big stakeholders who are "seeking to charge the greatest fees they can get away with" in order to maximize profits.
Meanwhile, Ripple's founder and chief executive officer, Brad Garlinghouse, expressed his opinion on Bitcoin, stating that it is "not ideal as a payment mechanism" due to the high energy costs and accompanying carbon dioxide emissions.