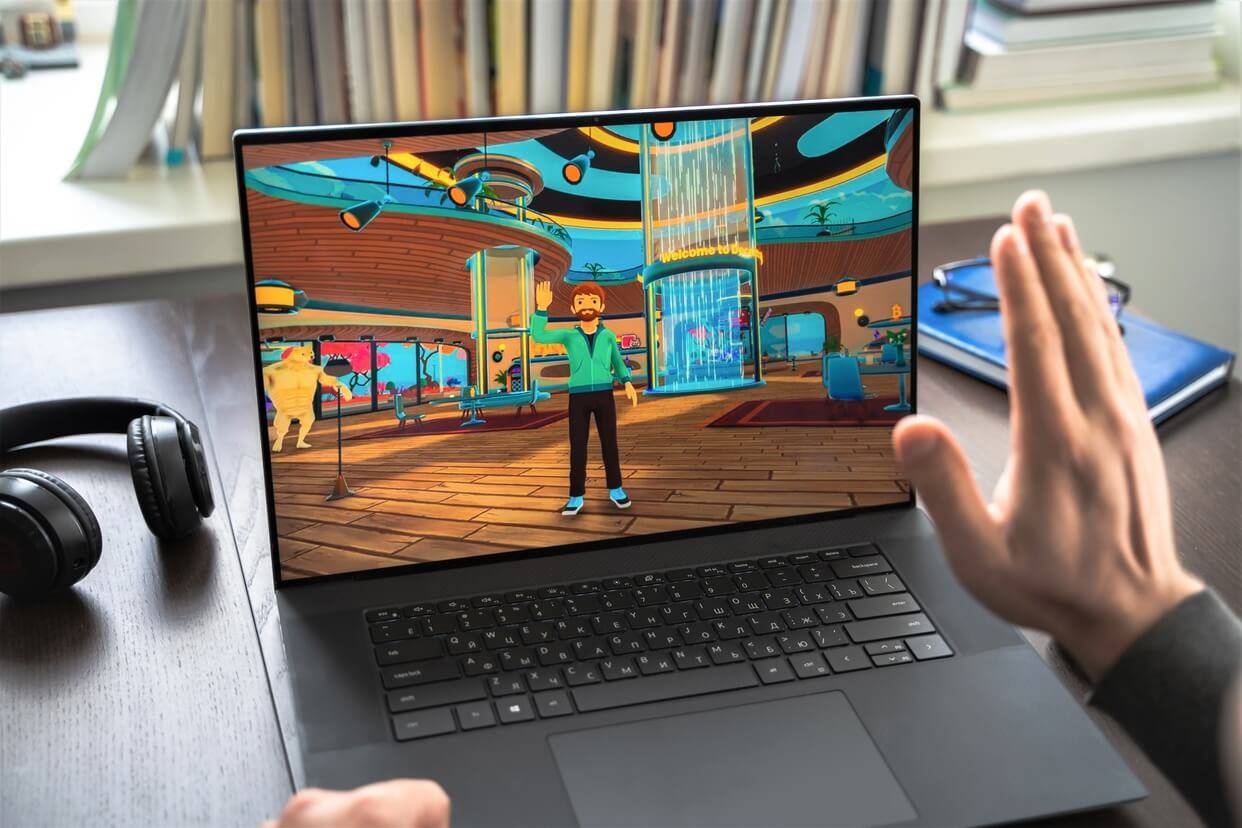 Virtual Land in the Metaverse
A few years ago, the idea of investing in virtual real estate sounded a little ridiculous. Today, however, the situation is drastically different. You can already purchase virtual land in digital worlds such as Decentraland (MANA), and with the emergence of the metaverse on the horizon, investors are flocking to the sector.
Continue reading to learn more about the metaverse and how you can invest in virtual real estate to get a leg up on the future metaverse land grab by purchasing virtual property.
What is the metaverse?
A common explanation for the metaverse is that it is an alternate digital world that mixes virtual reality, augmented reality, and extended reality, and in which human beings will be able to work, play, and live virtually.
It has been almost three decades since the name "metaverse" and the notion of "metaverse" were first coined, but it wasn't until recently that the idea of the metaverse gained widespread acceptance, thanks to Facebook's announcement of its plans to become a metaverse corporation.
As a result, an increasing number of investors are looking for investment opportunities in this rapidly expanding new market. One of these chances is the purchase of virtual land in the most popular virtual worlds.
In this section, we'll explain what virtual land is and why investors are rushing to get their hands on it.
What is virtual land & why are investors buying it?
Real estate is one of the most popular asset classes in the world, and it is now available in the digital sphere as well as the physical world.
Virtual land is intangible land that exists in virtual worlds but cannot be touched or felt. Similar to real land, it is also sold in plots and can be purchased using the money of the exact land in question. There are various virtual worlds available today that allow you to purchase virtual real estate. Decentraland is, without a doubt, the most well-known of the bunch.
Virtual land in the budding metaverse has been selling for hundreds of thousands of dollars. 
In June of this year, a parcel of land in Decentraland was sold for more than USD 900,000 (about). And that's only one illustration. The prospective ROI (return on investment) on virtual land appears to be promising for crypto-savvy investors, especially in light of the growing interest in the metaverse.
Secondly, investors are able to put their virtual pieces of land into use and earn an income from them: if you own a virtual land, you can host exclusive events or parties and charge those who want to attend. 
For example, American rapper Snoop Dogg hosted an exclusive party on The Sandbox's non-fungible token (NFT) platform to reconstruct his real-life mansion. Attendees needed to have an NFT, which acted as a pass and gave them access to the event.
Thirdly, investors can generate regular income from their virtual lands. For example, you could build a virtual house using NFTs on your virtual land and rent it out for a monthly income. Or set up an NFT art gallery and rent the space to up-and-coming crypto artists to showcase their work in the metaverse.
How to buy LAND in Decentraland: A step-by-step guide
Decentraland is a blockchain-based virtual reality platform that allows users to buy land, play games, host events, and engage with one another in a variety of ways. It is currently in beta testing.
It's the largest virtual world in the NFT realm, and it has its own cryptocurrency tokens – MANA and LAND – to represent it. Each piece of LAND on Decentraland is 16 meters by 16 meters in size and is represented by the number NFT (number of square meters). The number of available parcels of land on Decentraland is limited to 90,000, which contributes to the feeling of scarcity. Those interested in investing in Decentraland can do so through OpenSea – an NFT marketplace – or through Decentraland's official Marketplace, which is open to the public.
Now that you've learned about Decentraland, read on for a step-by-step instruction on how to purchase land in Decentraland directly from the platform.
Step 1: Go to the Decentraland Marketplace
To begin with, you will need to visit Decentraland's Marketplace and sign in or sign up if you aren't already.
Once signed in, browse to 'Parcels and Estates.' Then, click on 'View All'.
Step 2: Select a parcel of LAND
The next step is to browse through the available pieces of land and select your preferred choice of land. The advantage of buying land in Decentraland directly from the marketplace is that you get to see the neighboring areas and the proximity to famous areas.
Once you have selected your piece of virtual land, proceed to click on it to read about it in detail. Here, you will see the price of the land in MANA, availability, and the owner's name.
Tap on 'Buy' to make the purchase.
Step 3: Connect your wallet to the Decentraland Marketplace
To make the purchase, you will need to ensure that your wallet is connected to your account as the land will be sent to your wallet as an NFT once the purchase is successful and completed.
If you don't have a wallet, you can download wallets such as MetaMask and Trust Wallet.  Remember, your preferred wallet needs to have enough MANA or ethereum (ETH) for you to make the purchase.
Additionally, you need to have some extra tokens to take care of the gas fee.
Step 4: Confirm your virtual LAND
Once the purchase is complete, you can confirm your LAND on your wallet.
If you are using Trust Wallet, you can confirm the same under 'Collectibles' and under the 'NFTs' tab in the MetaMask wallet.
Should you buy virtual real estate in the metaverse?
For the time being, the virtual real estate market has only known one path, and that is upward. Virtual real estate, bolstered by Facebook's foray into the metaverse and Web 3.0-focused investors' interest in all things metaverse, has the potential to become a highly profitable asset class, particularly for those who enter the market early.
However, just like with any other investment, you should never put more money into it than you are able to afford to lose.
While there is no doubting that the virtual real estate industry has grown significantly, it is still a relatively young business, and investors should conduct thorough due diligence and study before making a decision to participate.