Bringing closure to the long-awaited judgment related to the money laundering activities over the BitMEX crypto exchange, one of the four federal district courthouses in New York reportedly sentenced two-year probation and six months of home detention to founder and ex-CEO Arthur Hayes.
Arthur Hayes, along with the other BitMEX co-founders Benjamin Delo and Samuel Reed, and the company's first non-employee Gregory Dwyer, pleaded guilty to the Bank Secrecy Act (BSA) violations on Feb 24, admitting to "willfully failing to establish, implement, and maintain an anti-money laundering ("AML") program at BitMEX."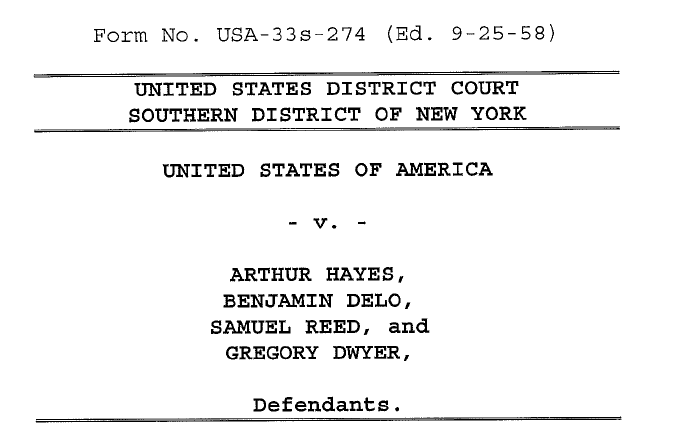 Pleading guilty to supporting money laundering is a punishable offense, often carrying a maximum penalty of five years prison time. However, both Hayes and Delo made their guilty pleas ahead of the March trial date and had agreed to pay $10 million in criminal fines each.
On April 7, Cointelegraph reported that Hayes voluntarily surrendered to United States authorities in Hawaii six months after federal prosecutors first levied charges, to which his lawyers stated:
"Mr. Hayes voluntarily appeared in court and looks forward to fighting these unwarranted charges."
According to the indictment, public court filings and statements made in court, Hayes was released after posting a $10-million bail bond pending future proceedings in New York. However, prosecutors from the office's Money Laundering and Transnational Criminal Enterprises Unit found the entrepreneurs to be guilty of not implementing Anti-Money Laundering (AML) safeguards, including not fulfilling Know Your Customer (KYC) obligations.
Despite the imminent possibility of serving jail time, owning up to the allegations resulted in Hayes being sentenced to a home confinement sentence that requires him to spend the first six months of his sentence from home. In addition, he also agreed to pay a fine of $10 million.
Related: Blockchain and crypto can be a boon for tracking financial crimes
Busting the myth related to the ease of laundering money using crypto, a new analysis highlights the potential of blockchain technology and crypto to track down financial crimes.
While numerous projects within the crypto ecosystem were victims of targeted attacks, bad actors continue to struggle when it comes to cashing out the stolen funds.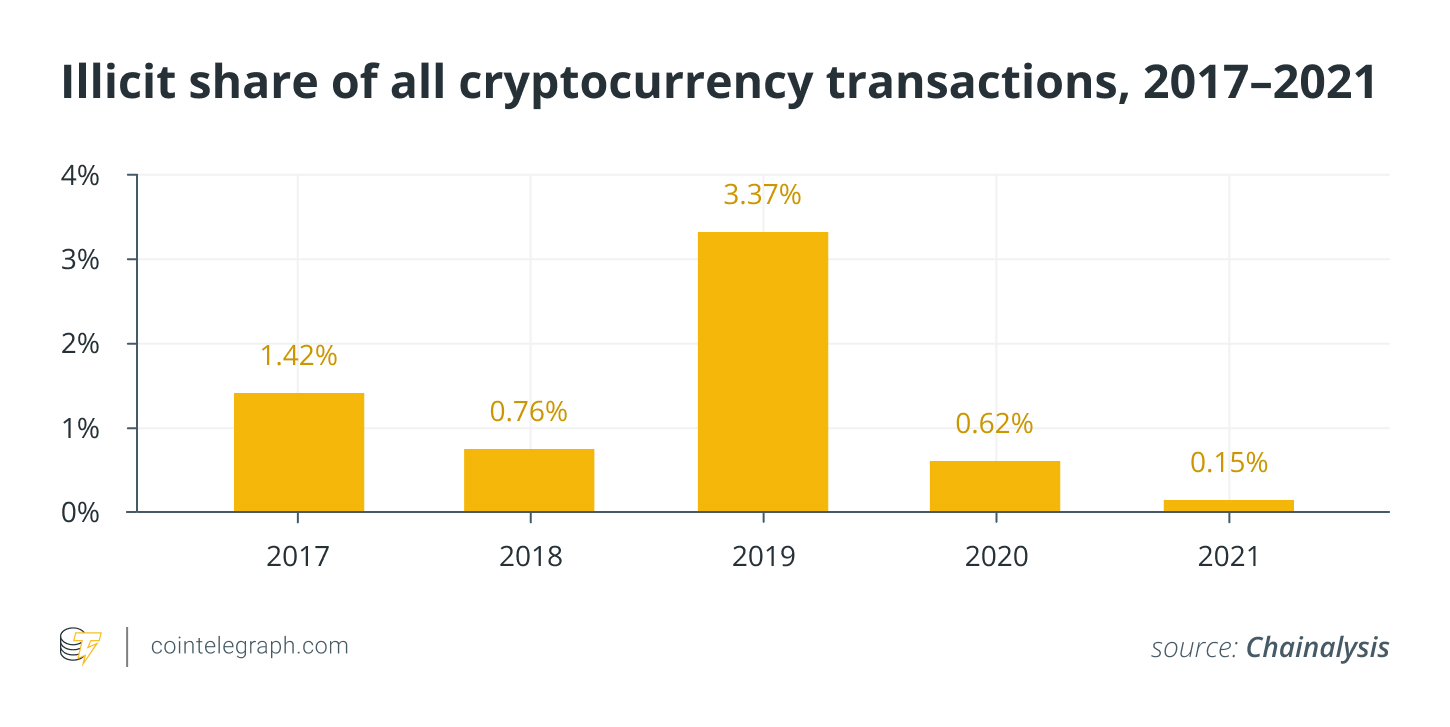 Speaking to Cointelegraph, Dmytro Volkov, chief technology officer at crypto exchange CEX.IO, said that the notion of crypto being primarily used by criminals is outdated, adding:
"In the case of Bitcoin, whose blockchain ledger is publicly available, a serious exchange with a competent analytics team can easily monitor and thwart hackers and launderers before the damage is done."
Arthur Hayes, the co-founder and former CEO of BitMEX, has been sentenced to serve two years of probation for the company's violations of anti-money laundering (AML) and banking laws.
In October 2020, the Commodity Futures Trading Commission (CFTC) charged BitMEX, a Hong Kong-based Bitcoin derivatives trading platform, with violating multiple federal regulations, including failing to implement and enforce an adequate AML program. In addition, Hayes and other principals were charged with violating the Bank Secrecy Act as well as failing to register as a Futures Commission Merchant (FCM) with the CFTC.
In a statement issued on April 19, 2021, the court accepted Hayes' guilty plea and sentenced him to two years of probation while fining him and two other BitMEX principals a total of $50 million.
In agreeing to the sentence, Hayes effectively admitted that BitMEX had failed to take proper steps to prevent money laundering and terrorist financing, as required by law. Although the company had implemented some anti-money laundering compliance measures, prosecutors argued that these efforts were too weak or that the measures failed to be properly enforced.
The settlement comes less than a year after the original charges were filed against Hayes and the company. For many observers, the case underscores the importance of proper AML stewardship at crypto exchanges and other financial industry participants.
The resolution is also a reminder of the need for crypto exchanges to adhere to specific Know Your Customer (KYC) and other compliance requirements. Part of this responsibility also entails ensuring that crypto platforms have the proper fraud detection and due diligence controls in place.
The sentencing serves as a warning to the wider exchanges in the crypto space; failure to take necessary steps to mitigate against money laundering and other financial crimes can have serious consequences.