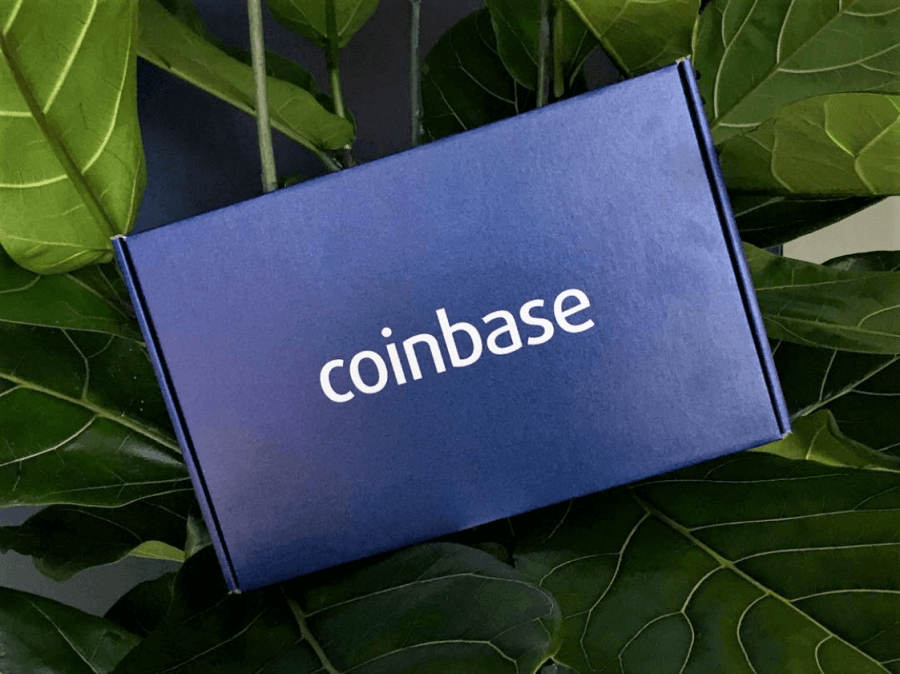 Get your daily, bite-sized digest of cryptoasset and blockchain-related news – investigating the stories flying under the radar of today's crypto news.
_____
Investments news
According to CoinShares, inflows into digital asset investment products totaled USD 42 million last week.
As a result, the company said, "inflows were seen across all digital assets, signaling what we believe to be continued improving sentiment amongst investors and marking the 5th consecutive week of inflows." However, the company added that while this improved sentiment may be a seasonal phenomenon, they "are not seeing a commensurate rise in volumes in investment products."
This shows that some investors are taking advantage of recent price downturn as well as the continuous surge in popularity of other cryptocurrencies, according to CoinShares.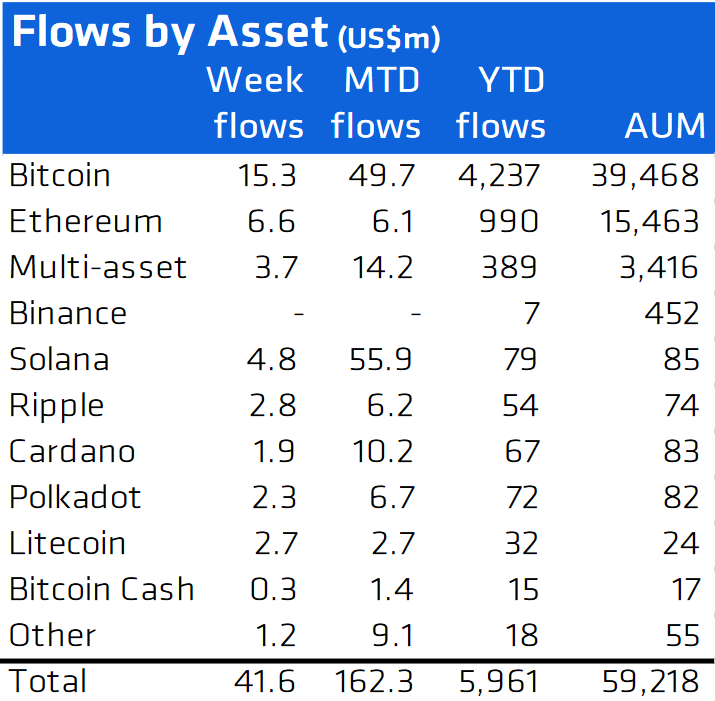 Fraction, a fintech startup, has announced that it has been awarded Thailand's Initial Coin Offering (ICO) Portal License, subject to activation approval by the Securities Exchange and Commission of Thailand (SEC), to run an asset-backed token offering service. It is now possible for individuals and businesses to invest in, sell and manage fractional ownership of anything, ranging from minor stakes in city condominiums, beachside resorts or art pieces to managing a private fund and its assets and investors," the authors wrote.
Exchanges news
It has been decided not to launch the USDC APY program, and the waitlist for this program, which had "hundreds of thousands of consumers from around the country," has been terminated, according to Coinbase. In a statement, the firm stated that it "will not stop exploring for ways to provide new, trustworthy programs and solutions to our clients." They also stated that the company will continue its "effort to obtain regulatory clarification for the whole cryptocurrency industry."
Also announced was the formal launch of Coinbase Prime, which will include enhanced capabilities and will be available to all institutions. Coinbase claims that Coinbase Prime will provide institutions with the tools and services they require to invest in cryptocurrencies.
They claimed to have increased the number of venues connected to their smart router, increased the number of assets held in custody, improved the post-trade reporting capabilities, and increased the number of post-trade credit financing alternatives available.
In a report published by Bloomberg, the US investigation into Binance Holdings, the parent company of cryptocurrency exchange Binance, has broadened to cover the question of whether Binance or its employees benefitted from taking advantage of its consumers. Investigators from the US Commodity Futures Trading Commission (CFTC) are involved in the investigation, and they have been reaching out to potential witnesses in recent weeks, according to their sources.
Crypto.com, a cryptocurrency exchange, said that it has increased its total insurance coverage to USD 750 million, effective September 6. This offers direct and indirect custodian coverage for more than 10 million users of the platform, as well as other services.
According to the company, Tron (TRX) exchange-traded notes (ETNs) will be listed on the Deutsche Börse, a major European stock exchange. VanEck, a global fund manager, will launch a TRON ETN (VTRX), as well as Solana (SOL) and Polkadot (DOT) ETNs. VTRX is expected to be available in 14 EU countries following German approval, according to the company.
FTX Trading Limited, the operator of crypto exchange FTX, announced today that its Bahamian subsidiary, FTX Digital Markets, has been registered as a digital assets business by the Securities Commission of the Bahamas under the Digital Asset Registered Exchanges Bill, also known as the Digital Asset Registered Exchanges Act (DARE Act).
According to the company, FTX Digital Markets plans to establish a significant presence in The Bahamas, and Ryan Salame, former Head of OTC at Alameda Research, FTX's parent company, has been appointed as CEO, in charge of leading the local initiatives.
DeFi news
0xMaki, a contributor to the decentralized finance (DeFi) project Sushi (SUSHI), has announced that he will step down from day-to-day platform operations and take on an advisory role.
In a blog post, he stated that he will continue to contribute, but will focus on the broader DeFi ecosystem.
PNetwork, a DeFi system that allows different blockchains to communicate with one another, reported a loss of BTC 277 (USD 12 million) due to an attacker discovering a bug in its code.
The bug has been identified, and a fix has been proposed, they said, offering the hacker a USD 1.5 million bounty if the stolen funds are returned.
Legal news
According to a class-action complaint, Apple is being sued for damages resulting from an allegedly fake scam crypto app available in its App Store that cost its victims more than USD 5 million in cryptocurrency.
The fraudulent app, Toast Plus, was a spoof of the legitimate Toast Wallet and was used to steal a victim's seed phrase as well as all of the tokens in the fake wallet.
Regulation news
According to the Wall Street Journal, the US government is contemplating a range of actions, including sanctions, to deter hackers from benefiting from crypto ransomware assaults.
According to the article, the threat of these attacks is "traced to Russia," and the government seeks to destroy the digital finance infrastructure that enables them.
Career news
Kim Milosevich, Coinbase's vice president of communications, has announced her departure from the firm at the end of the year. She has been employed there since August 2020, but said that due to the fact that "crypto never sleeps," she may benefit from a break as well.