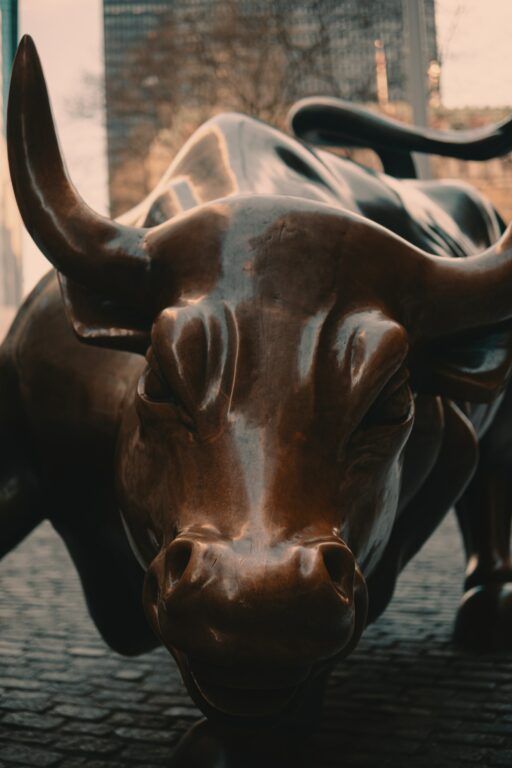 The new trend in the crypto ecosystem today is Non-Fungible Token. They are units of data built on blockchain that certifies them as a unique object to an owner. NFTs create lifelong passive income streams for creators, having accessed their commodified digital items, which could be audios, visuals, such as photos, artworks, and other digital files.
NFTs have gained more traction among celebrities from various industries today. We have seen footballers, hip-hop artists such as Eminem and Snoop Dogg already launched their NFTs, realizing the unlimitedness of its benefits. Notable NFT is NBA Top Shot the "moments," which are highlights of NBA players.
Due to this growing interest in this space, several platforms now offer NFTs service by enabling NFT interested individuals to have a space on the blockchain where items can be placed, accessed, and rewarded. It is, however, necessary to note that only top-notch content can be allocated space on the blockchain.
Divergence has led several platforms to float their NFT projects focusing on different collectibles since items that can be made NFT are many. However, they all operate on the blockchain.
This article will be looking at upcoming NFT projects that would shake the industry. They are:
Enjin is an Ethereum-based ecosystem for creators. It is in the business of advancing gaming protocol with its decentralized blockchain activity utilizing products such as NFT's.
It offers a marketplace service, enabling users to trade on its platform. Its blockchain technology seeks to help manage virtual assets, such as in-game items, and more with reduced transaction fees.
Top among its projects are Age of Rust, Six, Dragons, 9 live arena. The platform has also been able to record varying degrees of success which has led to it snagging up partnerships with institutions like Microsoft.
It is an NFT auctioning platform. Its auctions revolve around top-notch unique artworks, having featured high-profile personalities, such as football stars, top artists, and eminent people in the music, film, gaming, tech, and entertainment industry.
As part of its purposes, during NTFs auctions, purchases are made on the platform using ERN. ERN is the Ethernity token. It gets locked for two years before it is released to liquidity providers. It is part of the Ethernity ecosystem to reward liquidity providers perpetually for their support.
The most fascinating feature of the platform is that they channel a more significant percentage of all funds raised to charity.
You can partake in any of this on Ethernity, Token economy, Ethernity pack, LP staking and Rewards, and Stones Farming events, as they ate all rewarding.
It is a platform whose service offers trading, buying, selling, lending, and borrowing of NFTs within users. It is unlike SuperFarm that helps create and launch NFT.
It offers a collateralized loan, allowing users to obtain crypto loans using their self-owned NFT, locked as collateral, and profits from the lender.
However, Hoard Exchange service also includes staking. As proof-of-work, it requires investors to lock a certain amount of asset convenient for them for a period to earn reward upon the expiration of the staking.
Currently, loan and stake features are available, while build, trade, governance, and rent are expected within the year.
dCanvas offers a well-structured commission determined by its DOA.
WAX is an NFT project exploring the virtual world and gaming industry with its blockchain activities covering trading items earlier mentioned.
Worldwide Asset eXchange offers a decentralized service enabling users to own and trade possessed virtual assets to others on the platform. It is a marketplace and alternative to a centralized network.
WAX's mission is to add more value, such as transparency and efficiency, to the already existing virtual space, with its blockchain.
Its native WAX token is compatible with WAX blockchain Wallet-based, and it is available for trading on exchanges, such as Huobi.
It can be described as an all-inclusive platform for it gives every user a cross-chain NFT platform, where they can create and launch NFTs farm without prior knowledge of coding.
It has a custom marketplace where all created NF tokens can be accessed and sold to collectors and fans. Besides, end-users will also stand the chance of staking with Super Token, which allows them to farm NFTs.
On SuperFarm, creators and end-users will have a quality user experience, as it will focus on the gaming industry, believed to be appealing. Some of its partners like COTI, PARSIQ, Injective Protocol and Polygon Network, Animoca Brands, and several others.
Featured image via Unsplash.